Serving Clients Across Hamilton, Trenton, Levittown, Ewing, and across Mercer County Area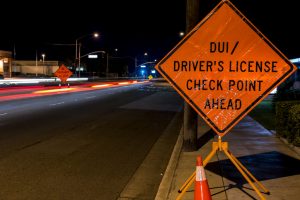 Sadly, driving while intoxicated (DWI) is all too common. With now over 281.3 million registered vehicles on the road and not all of these drivers are responsible, it is not risk-free to drive. Though New Jersey DWI law states that it is against the law to drive while under the influence of any drug that impairs your ability to drive it occurs every day.  According to the NHTSA, in 2017 there were nearly 30 fatalities daily due to drunken driving incidents.
According to the laws of the state of New Jersey, driving with a blood alcohol concentration (BAC) of 0.08 percent or more is considered to be driving while impaired. If you have been hit by a driver that is deemed as intoxicated, you can, in fact, sue that driver regardless of any criminal proceedings that the driver is facing.
Criminal Chargers and Penalties for DUI
A driver with a BAC of 0.8% or higher but, below 0.10%, who is arrested under a DWI charge is subject to the following consequences under New Jersey Code of Criminal Justice 2C § 20-3:
A jail sentence up to 30 days
A penalty charge up to $400
A minimum of 6 hours daily in an Intoxicated Driver Resource Center for two days
A 3-month license suspension
A surcharge to the drivers' insurance for 3 years of $1000
However, if the driver that hit you had a BAC of 0.10% or more they will be subject to more serious consequences. These harsher penalties will also be applied to drivers that were under the influence of any narcotics, hallucinogenic or addictive drugs. More information about the specific New Jersey law on DWI charges can be found here.
What to Expect When Filing a Personal Injury Claim
If you find yourself in the ill-fated situation of being hit by a drunk driver you are within your rights to file a personal injury claim. This may provide financial aid and just compensation to those who have been injured by someone behaving irresponsibly. However, it is important to note that the perpetrator must meet the legal standard of negligence to be found guilty. In a DWI case, this would mean having a BAC of 0.08% or more. In addition, for the driver to be found guilty, the BAC or impairment due to drugs must be found to be the cause of the injury to the victim. In short, if the driver who has hit you is found guilty of a DUI, that charge can be used as proof of negligence to support a personal injury claim.
Motor Vehicle Insurer Responsibilities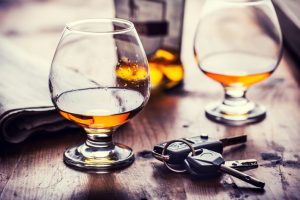 It may come as some relief to you in your case that despite who is to blame, the Motor vehicle insurer is obliged to pay towards, or in some cases all, of the medical bills and wages lost due to the accident. This is due to the fact that New Jersey is a "no-fault" state. However, it is important to know that compensation may be limited in some cases under certain sections of the car insurance policy and may only pay up to your predetermined coverage limits. It is important to check your insurance policy to see what these are in your case.
Critical to File Within Two Year Statute of Limitations
It is critical to file your personal injury claim within two years of when the accident took place due to the fact that the statute of limitations for filing a personal injury claim in New Jersey is two years. If the case has not been filed within two years, the injured person will lose any rights to recover compensation for the injuries they encountered or loss of earnings. Therefore, it is important when looking to make a personal injury claim and get help from a knowledgeable attorney as soon as possible.
Contact our Trenton Car Accident Injury Attorneys for answers today
The personal injury attorneys of Kamensky, Cohen & Riechelson have been serving local Mercer County clients across Hamilton, Trenton, Levittown, Ewing, and across Mercer County Area since 1972. The experience and knowledge of our attorneys about the local court system have led to innumerable recoveries for our clients through successful personal injury settlements. No matter the cause of your injury, we are here to handle the legal process so you can focus on getting well and starting your new life.
To learn more about the potential for financial compensation through a personal injury claim, please contact us online or call our Mercer County NJ offices today at (215) 337-4915 for a free and confidential consultation.