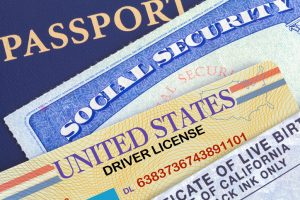 Having a conviction of driving under the influence of alcohol or drugs (DUI) on your legal record can limit your capacity to travel internationally. This conviction is interpreted and handled differently around the world based on the immigrations officers' reading of US law, so there is no general rule regarding restriction on travel. However, restrictions of some sort are likely, so if you are planning to travel internationally and have been convicted of driving illegally under the influence, continue reading for basic information regarding international handling a DUI conviction in international travel.
Canada
Canadian Customs officers follow strict regulations regarding the entry of US citizens with a DUI charge on their record. They make this judgment on a case-by-case basis, during the visa application process, the procurement of an Electronic Travel Authorization, or at the border itself. While the Canada Border Services Agency (CBSA) uses discernment regarding the allowance of entry based on the severity of your charge, from a misdemeanor to arrest, it is wise to plan ahead for your travel to Canada by completing a CBSA Waiver for entry with a DUI conviction.
Mexico
Generally speaking, Mexico is more lenient than Canada in its entry laws and does not deny admission into the country for a misdemeanor DUI. Multiple misdemeanors or felony convictions may be grounds for denial of entry, though, again, the immigration officer will make the judgment upon arrival at the border. According to Article 194 of Mexico's Federal Code on Criminal Proceedings, driving under the influence of alcohol or drugs is not on the list of the serious crimes that would likely trigger a denial of entry into the country. However, drug-related crimes are, so if your DUI conviction was connected to another drug-related crime, you may not be able to travel to the country.
Europe
There are no legal restrictions to traveling with a DUI conviction to and within the European Union. For the time being, this includes the United Kingdom, though, in the near future, you will want to research updated legal restrictions to entry into the newly separated United Kingdom.
Asia: Japan, China, Malaysia
Many Asian countries have very strict restrictions for entry into the country with a DUI conviction. Japan, China, and Malaysia are known as the Asian countries with the strictest entry procedure and regulations.  A conviction could be misdemeanor or felony level to be grounds for denial into these countries. Because immigration officials conduct extensive background checks, it is important to be transparent with officers about any misdemeanor or felony DUI charges. The best preparation for travel into an Asian country likely includes completion of a travel waiver through the US Consulate.
The Middle East and Muslim Countries
Most Middle Eastern countries deny entry into the country with any DUI conviction because Muslim law condemns the use of alcohol. During the visa application process, immigrations officers may use their discretion to determine issuance of a visa based on reporting of DUI conviction on the application.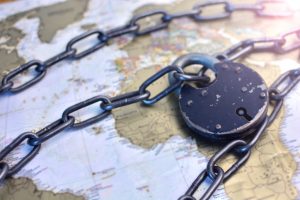 Africa
There are currently no strict legal restrictions to traveling to South America with a DUI conviction.
Australia
Australia and neighboring New Zealand will generally permit entry into the country with a DUI conviction unless that conviction carried a prison sentence of over one year.
Contact Our Trenton, Hamilton and Princeton NJ DUI Attorneys Today
At The Law Office of Kamensky, Cohen & Riechelson, our attorneys have been providing advice to travelers across New Jersey including New Brunswick, Trenton, Lawrence, Hamilton, Princeton, and Mercer County since 1972.
The impacts of a DUI conviction are far-reaching in scope. If you have been convicted of a misdemeanor or felony DUI charge, contact us today to speak with an experienced member of our legal team to learn your rights and properly prepare you for your trip. To speak with our attorney team today in a free and confidential consultation and how we can help you, please contact us online, or through our Trenton, NJ office at (609) 528-2596.