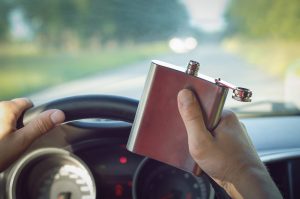 In New Jersey, a driver who is found to have a blood alcohol content (BAC) higher than .08% can face a driving under the influence charge. This charge is prosecuted at the municipal court level and is considered to be a traffic violation and not a criminal charge.
However, if a drunk driver causes injury to another party, the county prosecutor may file criminal charges against the intoxicated driver, and the injured party may also file a civil personal injury claim in order to recover compensation for their medical expenses, lost income, and pain and suffering.
Criminal Charges for a Mercer County Assault by Auto
When a drunk driver injures another person, they may face a criminal assault by auto charges. In the case of serious injury, a prosecutor may pursue third-degree charges, while in the event of lesser injuries, fourth-degree charges. The decision to pursue criminal charges is entirely up to the county prosecutor, the injured party plays no role in such a proceeding.
A third-degree assault by auto conviction has a maximum prison sentence of five years, while a fourth-degree conviction carries a maximum prison sentence of eighteen months. If the accident occurred in a school zone, the penalties are increased substantially, with a third-degree conviction carrying up to ten years in prison.
If you are facing an assault by auto charges, it is critical that you retain experienced Mercer County criminal defense counsel. Not only will a conviction be placed on your permanent criminal record, potentially affecting your employment opportunities, but the prison sentences related to an assault by auto conviction are also severe, and it is important that you protect your legal future by speaking with an attorney.
Personal Injury Lawsuits Against Drunk Drivers Mercer County Attorney
If a drunk driver causes injury to another party, the injured party may be able to file a personal injury claim against the driver, their insurance company, and potentially any establishment which negligently served them alcohol (known as the dram shop law).
A civil lawsuit has the goal of recovering medical expenses for the injured party, lost income if they are unable to work, and punitive damages for their pain and suffering. In order to be successful, a Mercer County drunk driving injury lawsuit will need to prove that the driver acted recklessly by driving while intoxicated, that their recklessness directly leads to the accident in question, and that that accident was what caused the injuries sustained.
If you or a loved one has been injured by a drunk driver, and you are considering filing a personal injury lawsuit, it is important that you speak with an experienced Mercer County drunk driving injury attorney. A knowledgeable personal injury attorney will be able to advise you on the strength of your claim, the likely outcome, and be able to help you through the entire process by gathering and presenting all of the necessary evidence, and ensuring your claim is resolved in the manner you need in order to recover expenses, and ensure your financial future.
Contact a Mercer County Drunk Driving Injury Lawyer Today
At The Law Office of Kamensky, Cohen & Riechelson, our attorneys have over 40 years of experiencing handling personal injury claims of all kinds for clients across Princeton, Hamilton, Lawrence, Trenton, and the greater Mercer County area.
By keeping our clients involved and well-informed throughout the entire personal injury process, we believe we can secure the outcome that best suits the specific needs of each client.
To speak with one of our experienced personal injury attorneys today in a free and confidential consultation regarding your potential drunk driving injury civil claim, please contact us online or through our Trenton office at 609.528.2596.