Criminal Defense and Drug Crimes Attorneys handling cases in Trenton, Princeton, Jackson, and across Mercer County NJ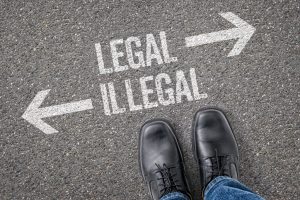 Unlike other countries, the United States has always been a patchwork of laws representing the feeling and morals of each individual state. For this reason, traveling across state lines with medication can sometimes be problematic, even when the medication you are carrying is legally prescribed. It is important to know your rights when traveling with prescription medication. It is legal to carry prescription drugs over state lines, as long as you can prove the prescription is in fact yours. However, being caught in possession of prescription drugs that you cannot prove has been prescribed by a physician in good standing is a major crime that can be punished by jail time.
Kamensky Cohen & Riechelson is a well-known law firm with a remarkable record of success and more than 40 years of experience dealing with drug crime cases in both New Jersey and Pennsylvania. Feel completely free to contact us online or through our Trenton office at 609.528.2596.
What to do if traveling with Prescription Medication into New Jersey
New Jersey, like most other states, allows individuals to bring in medication from other states provided that you have a prescription under your name for the drug you are carrying. However, it is common for people to travel with their medication and not their actual prescription. This can lead to some problems with law enforcement.
If traveling with your prescription medication for any reason, it is always in your best interest to keep it in its original container which should list both your and your doctor's identifying information. Under N.J.S.A. § 2C:35-24, not keeping your prescription medication within the original container is a disorderly person offense in New Jersey. To avoid being charged with illegal possession you must be able to provide a police officer with the name and address of the pharmacist or doctor that prescribed you the medication, and depending on the drug, have no more than a ten-day supply of the medication on you.
Punishments for Illegal Possession of Illegal Prescription Drugs in Mercer County
Being found to have knowingly possessed a prescription drug without a valid prescription is a serious crime in New Jersey.
Possession of four or fewer doses of an illegal prescription is charged as a misdemeanor disorderly persons offense. However, the same amount of drug with the intentions of distribution can be charged as a fourth-degree crime. Fourth-degree offenses can mean as much as 18 months in prison and fines up to $10,000.
A charge of distributing for financial gain or possessing with the intent to distribute five to 100 doses of a prescription drug is a Third Degree crime and will translate to a fine of up to $100,000.
Possession with intent to distribute for financial gain or possesses with the intent to distribute 100 or more doses of a prescription drug, is a Second-Degree crime meaning a fine of as much as $300,000.
Traveling with Medical Marijuana into New Jersey
With many more states legalizing marijuana for medicinal purposes those traveling into New Jersey with their prescribed marijuana have faced some serious issues. This is because even with a prescription, medical marijuana patients cannot legally bring their prescription into the state.  It is critical to note that, states without medical marijuana laws, such as New Jersey, may still arrest patients under possession laws, even if the patient is registered for medical marijuana use in their home state. Furthermore, Federal authorities can arrest patients under federal drug trafficking laws if medical marijuana crosses state lines.
Put simply, if you are currently using prescribed medical marijuana and plan on leaving your home state, you should check with the state or states that you plan on visiting before traveling with your prescription. This can be even more troublesome if you are traveling by car and will be passing through several different states.
Contact a Trenton and Mercer County Drug Possession Lawyer Today
Being arrested or charged for drug possession or drug distribution in New Jersey faces severe penalties. Appealing you are not from New Jersey will not help a lot in your case. That's why it is critical that you speak with a lawyer as soon as possible. Do not provide any statement to the police without first being advised by qualified legal counsel. At Kamensky Cohen & Riechelson we will guide you step by step during the whole process.
The criminal defense attorneys at Kamensky Cohen & Riechelson will do work hard to fight your possession charges and keep your record clear of a drug crime conviction. Call us at  609.528.2596 any moment to speak with an experienced attorney of our team, or email us to schedule a free consultation at our Trenton or Pennington offices.