Kidnapping, False Imprisonment and Assault Charges and Penalties in Hamilton, NJ
Criminal Restraint Lawyer with offices serving  in Trenton and Pennington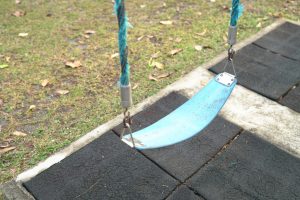 Criminal restraint, kidnapping, and false imprisonment are all very serious assault charges that arise when a person is held in a particular place against their will. Criminal restraint charges often arise in domestic violence situations when one person prevents the other person from leaving their residence. Since these kinds of offenses often involve violence or the threat of violence, New Jersey law enforcement will not hesitate to arrest anyone accused of criminal restraint. The thinking is that they will arrest the alleged offender first and ask questions later.
Kamensky Cohen & Riechelson is a highly respected law firm that has been serving clients in New Jersey and Pennsylvania since 1972. Our criminal defense lawyers appear on a daily basis in courtrooms throughout Mercer County, including West Windsor, Pennington, and Ewing. Additionally, our litigation team includes a New Jersey Certified Trial Attorney and a New Jersey "Super Lawyer," so we definitely know what it takes to win a criminal restraint case. Call KCR today to begin your defense.
Criminal Restraint Charges in Mercer County NJ: N.J.S.A. 2C:13-2
Criminal restraint charges are governed by N.J.S.A. 2C:13-2. There are two types of conduct that can result in criminal restraint charges:
Physical Restraint: A person can be charged with criminal restraint if they unlawfully restrain a person and in so doing expose them to a risk of serious bodily injury.
Involuntary Servitude: You can also be charged with criminal restraint if you knowingly hold another person in a condition of involuntary servitude.
Physical Restraint Creating a Risk of Injury in Mercer County NJ
For an offense involving physical restraint, it is not necessary for the offender to actually cause an injury to the other person; merely creating a risk of serious bodily injury is enough to warrant charges of criminal restraint.
"Serious bodily injury" means an injury that creates a substantial risk of death or causes permanent disfigurement, protracted impairment, or protracted loss of the function of a body part or organ. Although these injuries sound severe, even a minor injury, such as a laceration or extreme bruising, may be considered a "serious bodily injury."
A crucial element of this offense is knowledge. This means that the prosecution must prove that the defendant acted knowingly when restraining the victim and did so in such a way that exposed the victim to serious bodily injury.
Involuntary Servitude in Mercer County NJ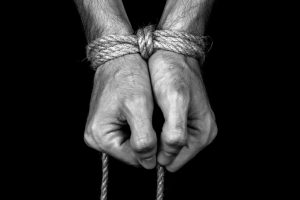 For an offense involving involuntary servitude, he defendant may be found guilty of criminal restraint if the victim had a reasonable belief that they were required to remain in a particular location because of the defendant's actions or because of circumstances created by the defendant.
The prosecution must also show that the defendant knowingly held the other person and that this constituted involuntary servitude.
Additionally, the prosecution must prove that the restraint was unlawful. Generally speaking, any kind of restraint of another person against their will be considered unlawful. However, there are circumstances in which minors may be held against their will. As a result, it is an affirmative defense to a charge of criminal restraint that the person being held was under the age of 18 and the defendant was a relative or legal guardian of the child. In these instances, it must also be shown that the defendant's sole purpose in holding the child was to assume control of them.
Penalties for Criminal Restraint in Trenton NJ
Criminal restraint is classified as a third-degree felony. This means that anyone who is convicted of criminal restraint in New Jersey may be sentenced to 3–5 years in NJ State Prison and fined up to $15,000.
If you are convicted of criminal restraint, you will also be left with a violent crime conviction on your permanent record. This could have serious implications down the line when you apply for employment.
Call a Princeton NJ Criminal Restraint Attorney
The attorneys at Kamensky Cohen & Riechelson are prepared to challenge your criminal restraint charges and help you avoid the most severe penalties. Call us 609.528.2596 now to speak with a member of our litigation team, or email us to schedule a free, confidential consultation at our Trenton or Pennington offices.