Kidnapping Charges and Penalties Lawyer, Trenton NJ
Criminal Defense and Assualt Attorneys  serving clients in Trenton and Pennington, NJ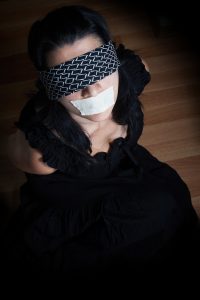 Kidnapping is one of the most serious assault offenses. Although most people tend to associate kidnapping with abduction, hostages, and ransom demands, many kidnapping charges stem from more mundane disagreements. For example, kidnapping often arises in child custody disputes, with one parent taking their child without permission or without informing the other parent. NJ prosecutors are under intense pressure to prosecute these cases to the fullest extent of the law. This means that you could be looking at maximum penalties with little possibility of a downgraded charge or plea deal.
Kamensky Cohen & Riechelson is a well-respected law firm with a rich tradition in New Jersey and Pennsylvania. Our lawyers have successfully represented clients in kidnapping cases throughout Mercer County, NJ, including Lawrence, Hopewell Borough, and West Windsor. We understand the consequences of a conviction in these cases; that's why we will do whatever it takes to help you beat your charges. Call us now to begin your defense.
N.J.S.A. 2C:13-1: Kidnapping Charges in Mercer County
Kidnapping charges in New Jersey are governed by N.J.S.A. 2C:13-1. Kidnapping charges arise in a number of situations.
Anyone who unlawfully removes a person from the place where they are found or if they unlawfully confine another person for ransom or reward or as a shield or hostage may be charged with kidnapping. In these instances, the removal must have been done by force, threat, or deception.
An individual may be charged with kidnapping if they unlawfully remove another person from their place of residence or business, or a substantial distance from the vicinity where they are found.
An individual may be charged with kidnapping if they confine another person for a substantial period of time with any of the following purposes:
To facilitate commission of a crime or flight thereafter
To inflict bodily harm or terrorize another person
To interfere with a governmental or political function
To deprive custody of a victim to the victim's parent or guardian
Penalties for Kidnapping in Pennington, NJ
Kidnapping is typically classified as a first-degree felony. First degree felonies in New Jersey are ordinarily punishable by a sentence of 10–20 years in NJ State Prison. However, NJ lawmakers imposed more severe penalties in kidnapping cases; anyone convicted of first-degree kidnapping may be sentenced to 15–30 years in NJ State Prison.
The penalties for first-degree kidnapping can be enhanced under certain circumstances. If the victim was under the age of 16, the offender may be sentenced to a term of 25 years to life in NJ State Prison, with no possibility of parole during the first 25 years of the sentence.
The same enhanced penalties may apply if the offender committed sexual assault or a related crime against the victim while the victim was being held captive. You can also face these enhanced penalties if you unlawfully took someone and then sold or delivered them to another person for financial gain.
Defenses to a Kidnapping Charge in Princeton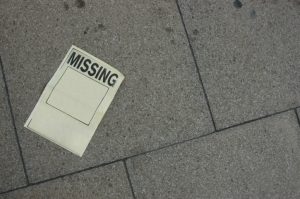 It is an affirmative defense to a kidnapping charge that a parent or guardian reasonably believed that they needed to take their child in order to protect them from imminent physical danger. However, the parent or guardian needs to inform local police, the local prosecutor's office, or the Division of Youth and Family Services in the Department of Children and Families about the child's whereabouts within 24 hours.
If the defendant released the victim unharmed and in a safe place before the defendant was arrested, the charges may be downgraded to second-degree kidnapping. A second-degree felony is punishable by a sentence of 5–10 years in NJ State Prison.
Related Charge: Interference with Custody in Lawrence NJ
Parental kidnapping is treated differently than kidnapping under other circumstances. When a parent or guardian unlawfully takes their child in violation of a court order, they may be charged with interference with custody. Interference with custody is classified as a third-degree felony, subjecting an offender to a sentence of 3–5 years in NJ State Prison.
Downgraded Charges: Criminal Restraint and False Imprisonment
Depending upon the circumstances, it might be possible to get kidnapping charges downgraded to a lesser offense like criminal restraint or false imprisonment. This is important because these other offenses to not carry the same kinds of penalties as a kidnapping charge. Moreover, there is not necessarily a presumption of incarceration for these lesser offenses, which means that it might be possible for you to avoid prison.
Speak with Princeton NJ Kidnapping Attorneys
The criminal defense attorneys at Kamensky Cohen & Riechelson are ready to fight your kidnapping charges. Call us today to discuss your case at 609.528.2596, or email us to schedule a free consultation at our Trenton or Pennington offices.