Drunk Driving Liability Attorneys Mercer and Middlesex County NJ
Helping clients injured in alcohol-related accidents in Trenton and Bensalem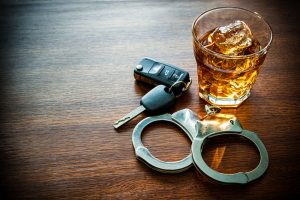 According to the State of New Jersey, "alcohol-involved crashes killed 10,265 people, accounting for 29 percent of all motor vehicle traffic fatalities in 2015." New Jersey reports that an alcohol-related injury occurs once every 15 minutes. In today's world of public transportation, Uber or Lyft, there is no reason for someone to drink and drive while impaired. Therefore, New Jersey protects those who have been injured in alcohol-related accidents.  If you were injured as a result of another person's choice to drink and drive, you may be entitled to compensation.
How does a case begin?
Anyone who has been involved in a car accident knows just how upsetting it can be.  Adding injuries to an already upsetting situation can make things much worse. However, in the case of someone drinking and driving, there are legal safeguards that begin at the time of the accident.
People who have been involved in a car accident should call the police.  Calling the police can help document the accident and assist in securing evidence as it is at fault.  For example, a police officer will respond to the accident and talk to each driver about his or her version of the events.  The officer takes notes, makes observations, and makes further investigations based on his findings. So, if the officer speaks with a driver and smells alcohol, he may order field sobriety tests and eventually a breathalyzer examination. If there is evidence of intoxication, the officer will write that in his report and you or your attorney can obtain a copy.  This report and synopsis of driving while intoxicated noted in the report can be used as proof of negligence in a civil proceeding. 
What happens in a civil suit for damages and do I have to go to court?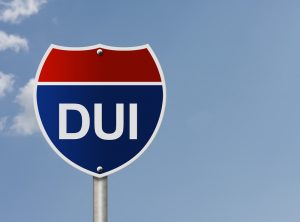 In a criminal trial, the standard of proof is "beyond a reasonable doubt."   This means that any person accused of committing a crime cannot be convicted unless all persons on the jury are firmly convinced of his guilt, without any reasonable doubt remaining.  In a civil proceeding, the standard is much lower and proof beyond a reasonable doubt is not required. In most civil suits, the standard for finding fault is a preponderance of the evidence, meaning that the court must find that it is more likely than not that the Defendant caused the injuries to the victim.  The preponderance of the evidence standard is much easier to meet than proving something beyond a reasonable doubt. In drunk driving cases, attorneys can use the proof of the DUI (police report and breathalyzer) to show that the person drove while impaired and further, that the impairment caused the accident and injuries to another party.  
What is the benefit of suing a drunk driver civilly?
Filing a lawsuit for injuries that you sustained due to the negligence of a drunk driver can serve you in many ways.  Whenever someone suffers from an injury, there are unintended medical bills initially and others that may accrue throughout treatment.  But civil courts can award compensatory damages for more than just medical bills. Compensatory damages can be awarded for: lost wages, loss of future income or decreased wages, pain and suffering, loss of enjoyment of life, and loss of consortium.  
What should I do if I believe I have a claim?
After contacting the police and seeking medical care, you should contact your insurance company and notify them of the accident.  The company will review your policy and can advise you on the limits of your coverage. While the carrier can tell you your policy limits, they will not accurately advise you of your legal rights.
Contact a Mercer and Middlesex County Drunk Driving Lawyer
As such, you should contact experienced personal injury attorneys who can review your case and advise on such things as your policy, statute of limitations, guidance and support on what to do next, and the possibility of a legal claim.  Your attorney can also act as a go-between for you and the insurance company, lowering emotional distress and making sure you do not accept a payment that is less than you deserve. Contact our office today to discuss seeking compensation for your injuries. 
Call KCR at (609) 528-2596, check our online form to speak with a member of our legal team who can begin helping you immediately or visit us in our Trenton Office at 194 South Broad Street Trenton, NJ 08608.