Somerset County Motorcycle Accident Lawyer
Were You Injured While on a Motorcycle in Somerset County, New Jersey?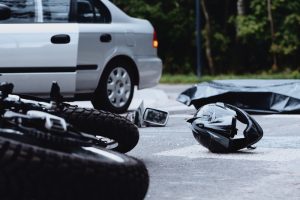 According to New Jersey's Division of Highway Traffic Safety, motorcyclists represent the most vulnerable segment of all the motorists, and are four times more likely to be injured in a motor vehicle accident. In addition, these riders are more than 29 times more likely to die in a crash than passenger car occupants, by National Highway Traffic Safety Administration (NHTSA) estimates.
Consisting of 21 municipalities that encompass roughly 305 square miles, Somerset County is the 13th most populated county in New Jersey. Offering convenient access to major U.S. highways and interstates, New York City and Philadelphia, daily commuters must compete with commercial vehicles, pedestrians, joggers, and motorcyclists to navigate dense suburban areas and numerous county construction projects that are currently underway. As part of the New York Metropolitan Area, minor to major traffic accidents are a daily occurrence in Somerset County.
If you or someone you know has been injured in a motorcycle accident in Somerset County, New Jersey, as a result of someone else's negligence, you will likely be facing numerous medical bills, lost pay as you try to heal from your injuries, rehabilitative therapy costs, and pain and suffering due lifestyle and quality of life changes.
Contact our office if you or someone you know has been injured in a motorcycle accident in Somerset County
At Cohen & Riechelson (CR) our motorcycle accident attorneys have helped countless motorcycle accident victims secure compensation for their injuries in Somerset County, NJ, including cities and towns like Bridgewater, Somerville, Bedminster, Warren Township, Hillsborough, Montgomery, Franklin Township, Branchburg, Basking Ridge, Bernardsville, and North Plainfield. We are a long-established personal injury firm with important ties to the community and connections in New Jersey.
Contact us by phone at (609) 528-2596 or through our convenient online form today to discuss your motorcycle accident case, protect your rights, and explore your legal options.
Motorcycle Accidents Pose Great Dangers in Somerset County, NJ
The New Jersey State Police (NJSP) Fatal Accident Statistics for 2021, show that fatal injury accidents have increased by 7% year to date and have doubled in comparison to 2019's statistics. With so much traffic on New Jersey state roads and at least one traffic accident fatality per day, motor vehicle accidents are a primary public safety issue, despite investment and mobility plans, improvements in automobile safety features, urban road design, bicycle, and pedestrian corridors, and traffic signs.
Among the most Frequent Causes of Accidents Between Cars and Motorcycles, rear-end collisions, motorcycle speeding and alcohol use, unlicensed motorcyclists, road hazards, in addition to distracted drivers and negligent motorists, inflict untold hardships on injured victims throughout the state.
Potentially dangerous roads for motorcycle riders and their passengers in Somerset County include:
Interstates: 78, 80, 95, 280, 287
US Routes: 22, 202, 206
State Route: 28
If you have been injured in a motorcycle crash on interstates 78 to 287 or any other routes in Somerset County, NJ, or know someone who has, you should consult an experienced Somerset County personal injury attorney who will pursue full compensation for any losses.
Contact us online or by phone today, to arrange a free confidential consultation with an experienced New Jersey motorcycle accident lawyer.
Securing Compensation for Motorcycle Accident injuries in Somerville, NJ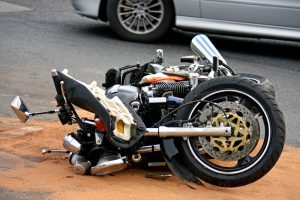 There are a multitude of severe, life-threatening injuries that the NHTSA says thousands of motorcycle accident survivors experience, as well as the lifetime of health problems they face.
A personal injury sustained in a motorcycle accident in North Plainfield, Warren Township, or anywhere else in Somerset County, NJ can result in long-term significant damage that dramatically changes your livelihood and well-being, leaving one dealing with road rash injuries, scarring, lacerations, traumatic brain injury, disfigurement, broken bones, nerve and tissue damage, back injuries, and in the worst cases, permanent disability, paralysis, amputation, and unfortunately wrongful death.
Anyone involved in a motorcycle vehicle accident may be legally entitled to significant compensation for their past, current, and future financial losses. Because the New Jersey statute of limitations requires you to file a claim within two years of the accident, the best thing you can do to win your claim is to hire an experienced personal injury attorney who will ensure that all of the legal intricacies involved in your case, critical deadlines, negotiations, and other elements of the process are accomplished with dedication to fight to secure the compensation you deserve.
Whether it was a negligent driver or you were injured because of a poorly maintained road, wherein the local government could be liable for your damages, you deserve the best legal minds to ensure that the parties who caused you harm are held accountable.
At Cohen & Riechelson, our legal team and investigators will examine the available evidence and consult with medical experts to determine the best course of action in your case.
Call for a Free Consultation with a Bridgewater, NJ Motorcycle Accident Injury Attorney
If you or someone close to you was involved in a motorcycle accident, the personal injury attorneys at Cohen & Riechelson will do everything in our power to secure the maximum financial recovery for your losses.
Keep in mind that there are no upfront fees when we represent you; if we don't secure a recovery for you, you don't owe us a dime.
Contact us online or by telephone at (609) 528-2596 to arrange a free, confidential consultation with a knowledgeable attorney serving Manville, Bound Brook, Branchburg, Green Brook, Watching, and surrounding communities, who will be happy to answer your questions and advise you on the most effective legal options available to you.