Somerset County NJ Slip and Fall Attorneys
Handling Tripping and Falling Injury Lawsuits in Warren, Raritan, Bernards, Franklin, and neighboring town in Somerset County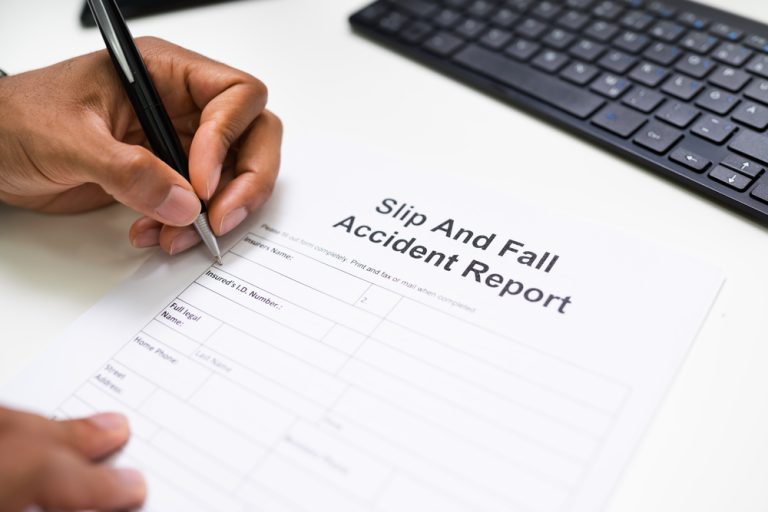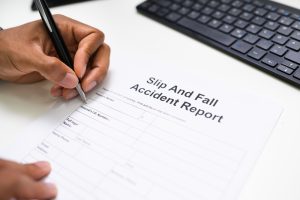 Accidents happen. When they happen while you're out and about on someone else's property, there is a potential that you may be able to recover financial compensation for any injuries that you incur in slip and fall case falls under the realm of New Jersey premises liability law; you can file a lawsuit to recover damages for a slip and fall if the owner of the property on which you were injured had not taken appropriate and reasonable care to keep their property safe. Read on to learn more about slip and fall claims in Somerset County and how our injury attorneys can help you pursue the financial compensation you should receive if you were injured in a trip and fall accident caused by someone else's negligence.
If you have suffered an injury because of a slip and fall incident, contact our Somerset County, NJ legal team for immediate assistance. At Cohen & Riechelson, our personal injury team has the background required to provide professional help to injured clients in Somerset County, NJ, including cities and towns like Manville, Bound Brook, Montgomery, Warren, and Somerville. Contact us by phone at (609) 528-2596 or fill out our online form to schedule a consultation to navigate your legal options for getting fair compensation for your accident.
Somerset County Slip and Fall Accident Claims
A slip and fall claim is filed in order to recover damages for any injury or property damages occurring as the result of a property owner's negligence or improper upkeep of their property. According to the Bureau of Labor Statistics, 26 deaths in New Jersey occurred in the most recent year for which there is data, 2016, as a result of slips and falls. While some can be minor, other slips and falls can result in serious and long-lasting damage such as injury to the spine, neck, and head, as well as broken bones. For this reason, filing a slip and fall claim if you have been injured as a result of poor maintenance of a property is essential to ensure that your ongoing medical expenses, out-of-pocket costs due to the injury, and lost wages are recovered.
Who is responsible for a slip and fall accident?
An individual responsible under premises liability law in New Jersey includes property owners, landlords (and, depending on the situation, in some cases tenants), and some business owners. There is a likelihood that a property owner will be held legally responsible for an injury that occurs on their property under certain conditions. If the property owner caused the issue or knew about the danger but did not remedy the situation, they can be held liable. Additionally, if they did not notice the danger, though its presence could be reasonably observed, they can be held responsible. If it is proven that a property owner meets any of the above conditions, they will be responsible for paying for any damages incurred.
How much does a slip and fall injury settlement amount to?
The cost of a slip and fall injury, and therefore the amount that a victim will seek to recover, varies greatly depending on the severity of the injury. It is advisable to have an experienced slip and fall attorney walk you through the process of recovering financial compensation for injuries or damages incurred on another's property, as well as to help you defend yourself from slip and fall claims filed against you.
What is the slip and fall statute of limitations in NJ?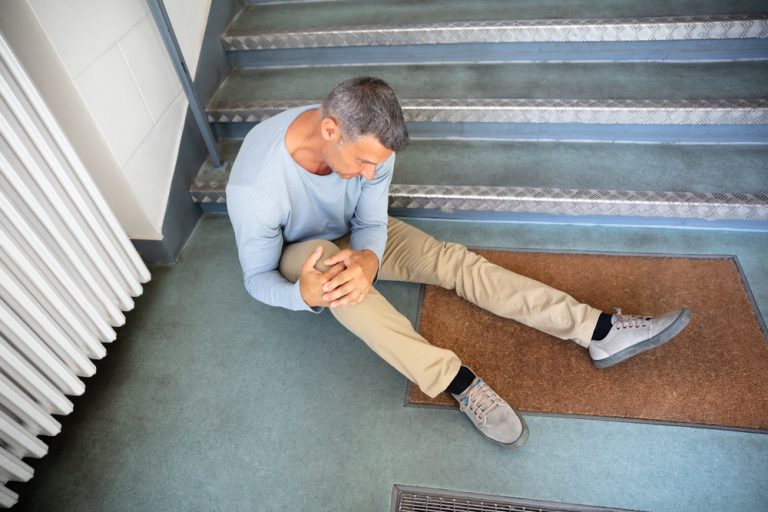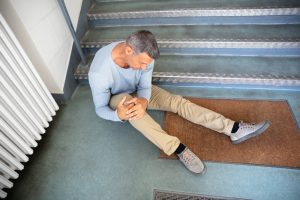 The New Jersey statute of limitations for filing a slip and fall claim is two years. This means that you have two years after the injury to seek financial compensation for a slip and fall accident occurring on another's personal or professional property. While this leaves a fairly large window for filing a claim — injuries can show themselves long after an accident, and immediate medical attention may be long-standing depending on the severity of the incident — it is imperative that you file a slip and fall claim as soon as possible. Before and during the claim filing, keep detailed records and receipts of any medical expenses out-of-pocket costs, lost wages, and personal/psychological issues that have arisen as a result of the incident. Be sure to keep an ongoing record of how injuries have manifested over time, perhaps in an incident journal.
Injured in a Slip and Fall in Somerset County, What Should I do?
If you have fallen on someone else's private or public property, the most important thing to do is make sure that your immediate medical needs are taken care of. Seek any required emergency medical care and tell the owner or available manager of the property about the incident and the dangerous element that called it. Once you have spoken with the property owner or manager, contact a personal injury attorney to help you file a slip and fall claim against the responsible party to seek damages.
Contact our Somerset County NJ Slip and Fall Lawyers to help you explore your compensation options
A skilled personal injury lawyer can help you recover the full extent of financial damages for a slip and fall that occurs due to someone else's negligence. Have you been injured in a slip and fall accident? We have successfully represented clients in Hillsborough, Montgomery, North Plainfield, Warren, and Somerset County surrounding towns to ensure that they can focus on full recovery while we focus on recovering damages for their injury.
At Cohen & Riechelson we know how important it is to have help when you're injured.
Find a dedicated Somerset County personal injury lawyer through our online form or by calling at (609) 528-2596  to talk to one of our attorneys who will skillfully explain the possible scenarios to move forward in your case and get you the compensation you deserve.