When you are involved in an automobile accident caused by a drunk driver, it can shake your entire sense of safety and security. Our Trenton and Somerset based legal team is here to help.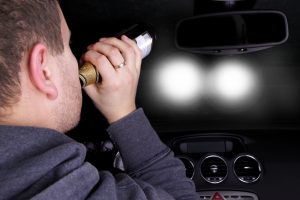 In a highly populated and largely urban state such as New Jersey, minor accidents such as fender benders are the norm rather than the exception. Being involved in an accident with a drunk driver, however, is a different matter – the 'usual' negligence or mechanical malfunction that often causes accidents is replaced by a person's egregious and dangerous lack of consideration for the wellbeing of others and themselves. So how can you protect yourself and seek damages if you have been physically and emotionally injured in an accident because of the negligence of a drunk driver?
The No-Fault State
New Jersey follows the no-fault insurance system. This means that regardless of who was at fault for an automobile accident – and why – one's own Personal Injury Protection will cover the initial medical expenses and property damages incurred. The positive side of this is that there is immediate money available to cover your necessary expenses if you or your car were damaged in an accident that was not your fault, to the financial extent of your New Jersey Basic or Standard Insurance Policy. Auto insurance claims against an at-fault third party sometimes take months or even years to resolve, and you have to wait until then to recover the damages you have the legal right to. Both Basic and Standard Insurance in New Jersey include Personal Injury Protection, though the amount may differ depending on the policy.
The downside of the implications of a no-fault state like New Jersey when you're the victim of an auto accident is that, unless and until statutory requirements are fulfilled, you cannot sue for non-economic damages such as pain and suffering. To meet statutory requirements and sidestep the no-fault insurance system, you must prove that there was long-standing or permanent damage done to you as a result of the third-party driver's negligence.
When you've been in an accident that involves a drunk driver, it is essential that you speak with an experienced personal injury lawyer in order to ensure that you receive the extent of the damages to which you are entitled, to the full extent of New Jersey law. Ensuring that the victims of drunk drivers receive their fair and just compensation in a no-fault state continues to be a subject of much debate. Having a personal injury attorney to walk you through the process is a wise idea.
A personal injury lawsuit is a civil lawsuit. Drunk drivers may have to answer for their dangerous irresponsibility in civil court or criminal court. Where you – and your recovery of damages – are involved is at the civil court level.
Civil Suits vs Criminal Charges for Drunk Driving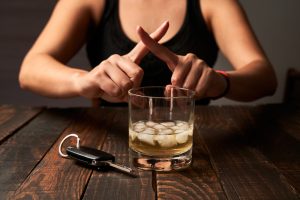 Drunk drivers can be responsible for answering at the civil and criminal level for their life-threatening act. A victim of a drunk driving auto accident can file a personal injury lawsuit to recover damages; this lawsuit is heard in civil court. A civil suit allows a victim to seek compensation for property damages, medical expenses, lost wages, and in some cases pain and suffering caused by the accident.
A criminal proceeding as it relates to a drunk driver has a different purpose. Criminal charges brought against a drunk driver seek to protect the public from such negligent actions in the future. They are a way to make an example of the driver in order to deter others from engaging in such actions, as well as punish the driver for their illegal and life-threatening decisions.
Filing a Civil Suit in a No-Fault State
Because New Jersey has a statutory threshold one must meet in order to file a civil lawsuit against a driver in a no-fault state, it is important that you seek the advice and support of a personal injury attorney to ensure that you are fairly compensated for the injuries and property damage you sustained as a result of their negligence. Because you must prove the fault of the driver as well as long-standing injuries that have come as a result, having expert guidance is key to making sure your rights are upheld.
Have you or a loved one been injured in a crash involving a Drunk Driver? Retain an Experienced Bucks County Motor Vehicle Accident and Injury Attorney Today
At Kamensky Cohen & Riechelson, our personal injury attorneys are skilled advocates for the rights of our clients across Princeton, Trenton, Hamilton, Lawrence, and the greater Mercer County area, committed to ensuring that they are fully and fairly compensated for injuries and property damage sustained as the result of a drunk driver.
To schedule a consultation with an attorney today regarding your accident, please contact us online or through our Trenton, NJ office at 609.528.2596.