Mercer County NJ Personal Injury Lawyers
Advocating for Injured Victims and their Families across New Jersey
If your accident was caused by the careless or negligent actions of another person or business, you have the right to pursue compensation for your losses. The legal system is complex and can be difficult to navigate. Victims of negligence need a knowledgeable personal injury lawyer on their side, giving them a voice against injustice and helping them receive fair compensation for their injuries.
At Cohen & Riechelson, our dependable lawyers have significant experience handling personal injury claims for clients across New Jersey and Pennsylvania. We will work with you personally to guide you through the legal process, keeping you informed every step of the way so that you know exactly what is happening with your case. Our goal is to help you obtain maximum compensation for your losses. However, it's important for you to know that there is a statute of limitations on your right to sue after suffering a personal injury. You must file your claim within two years of the date your injury occurred or you will lose the right to sue.
Contact us online or by telephone to arrange a free consultation with an experienced Pennsylvania and New Jersey personal injury lawyer. As always, we take the majority of cases on contingency. This means, if we don't win, you don't pay.
Mercer County NJ Accident Injury Attorneys
All of the following have one thing in common: a nephew's botched appendectomy, the neighbor's auto accident, an aunt's neglect at a nursing home, a child choking on a baby toy, and your slip and fall on the supermarket floor. Everyone suffers an injury at some point, but personal injury is a legal concept that covers fault and compensation. Someone causes another's injury through their carelessness or negligence. Overall, when people or entities injure others to whom they owe a duty of due care, the law permits the injured to sue for personal injury damages under certain conditions.
There are a variety of contexts that fall within the realm of personal injury, including accidents on the road, defective products, falls on unsafe premises, and injuries caused by a doctor's mistakes. What they all have in common is a failure on the part of the responsible party, which ultimately causes injury or fails to prevent harm to someone one else. Victims of personal injuries may be eligible to pursue just compensation by filing a claim, which should be handled by an experienced personal injury attorney who is dedicated to taking action.
Our law firm applies a thorough, proactive approach to a broad range of personal injury cases in New Jersey and Pennsylvania, including those involving:
Cohen & Riechelson Can Help You with offices in Hamilton and Pennington NJ
You should never let an insurance company discourage you from exercising your legal rights and pursuing fair compensation for your injuries. If you are recovering from a personal injury, you need to maximize your recovery to ensure you have the money to pay your bills and rebuild your life. Our resourceful attorneys understand this and will fight for every penny you deserve.
We do not accept settlements that are "good enough" just to end the dispute quickly. We thoroughly prepare every case for trial so the insurance company knows they must treat our client fairly. Insurance companies throughout New Jersey and Pennsylvania understand that we are tenacious litigants who won't back down from a fight in the courtroom, so they tend to be willing to negotiate with us and give our clients their due compensation.
If you have been injured, you should speak with one of our personal injury attorneys and explore the possibility of obtaining damages. You deserve the highest possible compensation for your injuries. Assert yourself, with our help. Call us today for a free consultation.
No Recovery, No Fee; If We Don't Secure a Recovery for You, You Don't Owe Us a Dime
When you hire Cohen & Riechelson, your personal injury and malpractice matters are handled without upfront fees. Cases are billed based upon a contingent fee agreement. This means you only pay when the case is resolved and you are paid. If we get nothing, you don't pay us anything. Additionally, all costs of litigation are advanced by the firm.
How to Prove a Personal Injury Claim
In personal injury law, to successfully prove your case, you must establish the party at fault, demonstrate that they had a duty of due care, which they breached, and prove damages resulting from the breach. To determine if you have a personal injury claim, you should consult with an experienced personal injury lawyer who can assess your individual situation. Our attorneys will evaluate your case to determine if you have all of the necessary elements, which include:
Duty of Care
The defendant or defendants in a personal injury case must have had an obligation to the victim to exercise due care when the accident occurred. For instance, each driver has a duty to follow the traffic laws and drive safely so as not to injure others. Similarly, nursing homeowners owe a duty of due care to ensure their elderly residents are safe and properly cared for. In contrast, toy manufacturers owe their purchasers an obligation to produce safe toys for consumers for which the product is intended.
Breach of Duty of Care
When the person or other party has a duty of care and they breach their duty, they may be liable for the resulting injuries if an accident occurs and the plaintiff suffers harm. For example, in a car accident case, a breach of the defendant driver's duty occurs when they text on their phone while driving, violating the law and safety rules before causing a car accident that leaves another driver, pedestrian, or person injured.
Causation
Importantly, the breach of duty must cause the victim's injuries and not some other factor. For example, when the innocent party gets hit by a drunk driver while inspecting their car on the side of the road, the impaired driver is likely liable for causing the injured person harm.
Resulting Damages
Finally, if a personal injury action is to be successful, there must be damages. Without damages, there is no personal injury action. In the aforementioned example, the injuries due to the drunk driver's careening into the victim on the side of the road constitute damages. This may manifest in the form of medical bills, loss of income, costs of rehabilitative therapies, and physical and psychological suffering.
What Experts Do
To prove all elements of personal injury cases, experts are often necessary. For example, proving who caused an auto accident may require an accident reconstruction expert. And to prove medical malpractice always requires a medical professional expert opinion to maintain a lawsuit. Experts are highly valuable when supporting your claim for the highest possible damages award for your injury. Having a knowledgeable personal injury attorney to call upon the most relevant, compelling experts for your case can prove invaluable. At Cohen & Riechelson, we have long-standing connections with highly respected experts who frequently assist with proving our clients' claims for compensation.
Personal Injury Compensation
When describing the purpose of personal injury compensation, another way of terming it is making the injured party whole as if they had not had an accident, to the greatest extent that is possible. Some expenses or compensatory damages include damages to cover additional costs associated with the victim's injuries, such as medical bills for hospitalization, tests, medications, doctors' visits, and treatment of injuries due to the accident. The past damages and those anticipated in the future may be accounted for. For instance, if someone lost a leg in the accident, they may have ongoing medical bills for surgery, physical therapy, prosthetics, medications, and other forms of treatment and accommodations that must be made for the rest of their life.
Other economic damages include lost wages or other income due to the accident, past and future. Thus, if a truck driver broke their back in a vehicular accident caused by a distracted driver, the truck driver's lost wages, future lost wages, and costs to vocationally rehabilitate to another line of work may all comprise damages. Along with the aforementioned aspects of compensation for personal injury, are non-monetary compensatory damages that include pain and suffering, mental anguish, or loss of quality of life that result from the accident. In the case of a loved one's wrongful death, damages can also include those for loss of companionship and consortium.
Time Limits for Filing a Lawsuit
There is a definite timeline to starting personal injury lawsuits, beginning with the statute of limitations. If an injured party intends to sue for compensation, they must file their lawsuit by a specific date, namely within the statute of limitations. Generally, New Jersey has a two-year statute of limitations by law. A plaintiff must file a lawsuit within two years of the date of the accident or injury to preserve their claim. Otherwise, they cannot sue. Some personal injury claims each have their own filing deadlines, such as birth injuries which allow for filing until the child's thirteenth birthday.
What remains consistent with various types of accident cases is the benefit of getting legal help as soon as possible. Depending on the complexity of the personal injury case, the resolution of the case may take months to years to settle or arrive at a jury verdict after trial. In addition, sometimes multiple parties are responsible for another's losses, which may add time or additional complexity to resolving the claim. In other words, do not delay.
What does a Personal Injury Attorney Do?
With filing deadlines and other legal requirements, getting personal injury compensation requires knowledge of the law, procedures, negotiations, and practicalities of settling a claim. A good lawyer knows how to battle with insurance adjusters and opposing attorneys. And handling personal injury lawsuits in court require zealous, skillful representation to prosecute a case, including filing and answering pleadings, responding to discovery, gathering evidence, depositions, trial preparation, and expert examination, to name a few.
Moreover, product liability and medical malpractice personal injury lawsuits may include numerous defendants. In other words, when it comes to seeking just compensation after being injured in an accident, it can be complicated. Thus, it would help if you had an experienced personal injury attorney to evaluate your claim and talk through the details of whether you may be eligible for compensation. The renowned personal injury lawyers at our firm can advise you about the law, the timeline of your case, forms of compensation and valuing how much you may have to gain in economic, non-economic, and punitive damages, how to protect your claim, insurance company tactics, and so much more. We have been obtaining large dollar amounts in verdicts and settlements on behalf of clients for decades in New Jersey and Pennsylvania.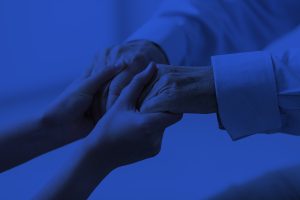 Kevin Riechelson was my lawyer after a car accident. I met with two lawyers before him, but his knowledge blew the others out of the water even from the first meeting. He made one of the most difficult times of my life worth it. He was ALWAYS on top of my case, knew exactly who I was when I called, and knew the exact status of the case. There was never a moment that I felt like just another client to him. He consistently checked in with me, and always made it a point to make this easy on me and my family. Very flexible with appointments etc and always responsive to questions and concerns. Sitting in arbitration beside him I felt fully confident with the amount of work he put into my case. Incredibly thankful we found him. I would recommend him to ANYONE dealing with personal injury/ car accident injury.
Contact our Experienced Trenton NJ Personal Injury Lawyers for Immediate Assistance
Hiring the right attorney can make all the difference in the world. If you or someone close to you suffered a serious personal injury, the experienced attorneys at Cohen & Riechelson are here to help you pursue compensation for your losses. Contact us online or by telephone to arrange a consultation with an experienced New Jersey and Pennsylvania injury attorney. One of our knowledgeable attorneys will be happy to answer your questions and advise you on the most effective legal options available in your case.