Trenton NJ Workers' Compensation Lawyers
Workers' compensation exists to protect injured employees in the event of a serious injury. A workplace injury can leave you with stacks of medicals bills.
Workers' compensation is a resource given to employees who are injured or fall ill while on the job. New Jersey is a "no-fault" state. Once a claim is submitted, the insurance provided gives financial compensation for lost wages, medical treatment, and disability, regardless of whether the employee was responsible for the injury. The objective is to return to the job as soon as possible. It also allows for death benefits for the dependents of those who died while on the job.
An injury causes stress and fear for everyone, but it is even more disconcerting when it happens at work. It is especially difficult to recover when you are worried about your job, how you will pay your bills, whether you will fully recover, or what you will do if you remain permanently disabled. Our highly qualified workers' compensation lawyers are here to provide you with information, assist throughout the process, and excellent representation.
Hamilton Workplace Accident Attorneys
Cohen & Riechelson is a highly respected law firm with a rich tradition in New Jersey and Pennsylvania. Our legal team has more than 40 years of experience handling workers' compensation cases throughout Mercer County, NJ, including East Windsor, Hightstown, and Princeton. We fight for our clients because we understand that your finances might be strained by costly medical bills. That's why we are committed to helping you obtain the maximum compensation in a workers' compensation case. Contact us online or call CR at (609) 528-2596 today to discuss your case with one of our experienced workers' comp lawyers and explore your legal options.
Workers' Compensation Law in Mercer County, NJ
The New Jersey Workers' Compensation Act is overseen by the New Jersey Division of Workers' Compensation. The law protects injured workers by ensuring that they receive fair and timely compensation for their work-related injuries. Most importantly, the law provides "no fault" coverage; this means that workers are entitled to benefits regardless of who was at fault for their injuries.
Determining Whether you can File a Workers' Compensation Claim in New Jersey
There are several requirements to receive workers' compensation. The most important is to be an employee. An employer must have workers' compensation insurance. Direct employees are not always the only people who work with a company or business. Professionals such as consultants, accountants, and public relations agents work as contractors in name only to save the company in payroll taxes and workers' compensation premiums.
An employee can't file a claim if their employer does not have workers' compensation coverage. Most states, like New Jersey, require employers to carry insurance, even when they have fewer than five employees. Some of the most common types of workers who are covered under the New Jersey workers' compensation law include:
Nearly every employee in the State of New Jersey is entitled to workers' compensation benefits, which include:
Types of Workers' Comp Benefits and How they Work
The first benefit is temporary total benefits, and it applies when the recipient is off work for more than a week. It pays 70% of the employee's weekly salary. The benefits begin the day of the injury and are born until the worker returns to work, cannot improve medically from where they are, or has completed the 400-week maximum.
Permanent partial benefits are applied when the person is impaired. They may be capable of working to an extent, but their position may change due to their disability. The amount received and the time it lasts are determined by the severity of the impairment, the part of the body where it is located, and the average wages received before the accident.
Permanent total benefits are applied when a worker is prevented from returning to their job due to illness or injury. Benefits are paid out for 450 weeks but can be extended if the injured worker can demonstrate continued disability. Benefits are paid every week, and 70% of their average weekly wage.
Another benefit when a workers' compensation claim is filed is the medical help you receive, such as MRIs, X-rays, medications, physical therapy, ultrasounds, and doctor visits.
Death benefits are also included in workers' compensation, which provides weekly benefits for someone who died due to a work-related injury 70% of their wage and up to $3,500 in funeral expenses for their beneficiaries. Dependents can receive benefits until 18 or 23 (if they study full-time). If there are dependent children with a disability, they are eligible to get additional help. If more than one eligible dependent, their benefit amount will be divided in court based on their needs.
Work-Related Injuries and Illnesses Lawrence NJ
A serious injury can lead to expensive hospital stays, costly medical treatment, and a lengthy period of rehabilitation. Some of the most common work-related injuries include:
To file a workers' compensation claim, your injury or illness must happen due to a circumstance that occurred while you were acting in an official capacity.
Finally, it is of utmost importance that workers' compensation is filed according to the time limits established, which in New Jersey is two years from the date of the accident. Here's more about the Statute of Limitations.
If You Receive Workers' Compensation Benefits, Can You Still File a Lawsuit?
Accepting workers' compensation benefits means you cannot sue your employer. However, there are some specific exceptions. The first is intentional harm. If you have evidence that your employer not only allowed you to be harmed but fell within a course of action which led to your injury and possible death, you can file a lawsuit directly against them. This kind of lawsuit permits you to pursue non-economic compensatory and punitive damages. An example of this situation could be a machine in the factory that has a broken safety mechanism. To repair it would slow down production, affecting the supervisor's bonus. The supervisor was aware of the deadly possibilities and allowed production to continue until an accident occurred and someone was severely injured.
If your employer hires outside contractors, distributors, maintenance engineers, and others, they are third-party workers. If an injury is sustained at work at the negligence or carelessness of one of these contractors, they can be sued. But, if workers' compensation is filed and received because of the injury, your employer's insurance carrier can request part of the monetary award the injured worker receives to balance out the workers' compensation benefits paid. The court could consider it double-dipping.
Suing a Third Party Outside of the Employer
Being hurt in the workplace means that workers' compensation is the only compensation you can get. Still, a few exceptions allow a lawsuit for damages outside of the employer, which includes being injured by a defective product. If the product manufacturer is aware of the problem and does not notify the companies that use it, an injured employee could sue the manufacturer. When toxic substances cause illness or severe injuries on the job, there are two kinds: latent and acute. Latent injuries build up over time, while acute infections are immediately apparent. A worker can sue the maker of the substance if it was defective and caused the injury.
If you have been injured at work and have questions about your rights, call (609) 528-2596 today for your free confidential consultation.
What if I get Fired for Filing a Workers' Compensation Claim?
If an employee sustains an injury severe enough to file a claim for workers' compensation and their employment is terminated either during the time of repose or after, a lawsuit against the employer is in order. Employees have the right to claim benefits for their injuries without feeling their job is on the line.
What if my Employer Doesn't Have Insurance?
Finally, if an employer does not have workers' compensation Insurance and a personal injury claim has no basis, an injured worker can solicit medical benefits and temporary disability from the New Jersey Uninsured Employer's Fund. Learn more about Claims Against Uninsured Employers.
How our Workers' Compensation Lawyers can Help
Workers' compensation cases are complex. There are filing requirements and procedures usually unfamiliar to those outside of the legal field that can mean the difference between receiving the benefits you are entitled to and accepting a lesser benefit.
Workers' compensation insurance companies are concerned about the bottom line. They do not worry about your medical or financial needs. They send you to their doctors, who may feel obligated to water down a more serious diagnosis because they are affiliated with the insurance company, thereby lowering your disability rating and the number of benefits you receive.
Sometimes, claims are denied completely. If the injury wasn't witnessed, if there are discrepancies in the accident report versus the medical report, if your injury wasn't reported right away, or you filed a claim after having been laid off or fired, that could complicate your claim. Our trusted team of lawyers has compelling experience handling numerous workers' compensation cases in both New Jersey and Pennsylvania. Every step of the way, you will be informed of the different steps and actions taken to seek a positive result in your situation. Our priority will always be to get you the compensation you deserve.
Filing a Workers' Compensation Claim in Princeton, NJ
If you have been injured on the job, it is important for you to understand all avenues toward obtaining compensation. Although employers are typically shielded from civil lawsuits, you may be able to pursue a personal injury claim under certain circumstances. The experienced attorneys at Cohen & Riechelson are well versed in personal injury and workers' compensation law. We can help you understand your legal options and answer any questions you might have about the following workers' compensation topics:
Free Consultation with Hamilton NJ Workers' Comp Attorneys
The workers' comp attorneys at Cohen & Riechelson can help you pursue compensation for your work-related injuries. We handle all workers' compensation cases on a contingency fee basis, so we only get paid after you get paid. If you have a workers' compensation claim in Titusville, West Windsor, Mount Holly, Ewing, or other towns throughout Mercer County and surrounding areas in New Jersey, let us help. The clock is ticking, so it is better to act before time runs out. Call us anytime to discuss your options, or fill out the online contact form to schedule a free consultation at our offices in Hamilton or Pennington.
Worker´s Compensation Related Content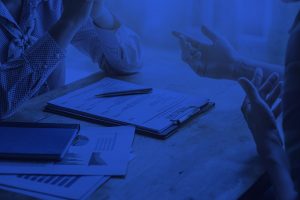 I had some major concerns about my situation.Cohen & Riechelson walked me through it, and put me at ease. I have and I will continue to recommend them to anyone that needs legal assistance.