Motorcycle Accident Lawyers Mercer and Middlesex County New Jersey
Personal Injury Accident Attorneys helping in New Jersey and Mercer County, including Princeton, New Brunswick, Lawrence, and Hamilton.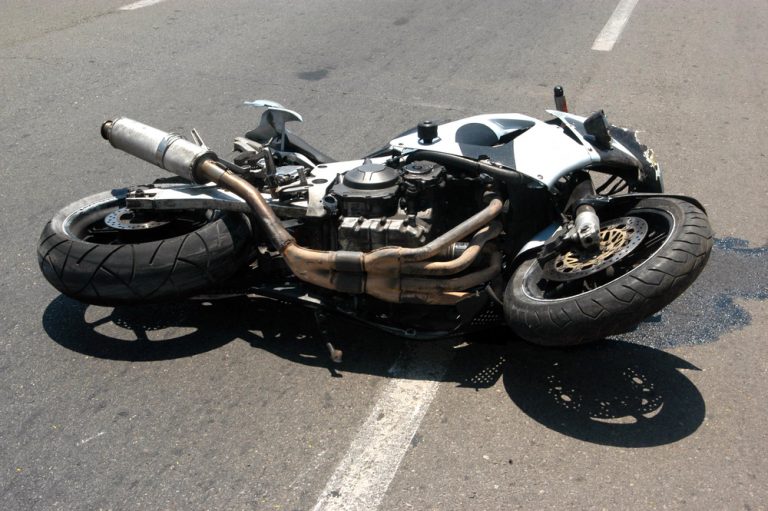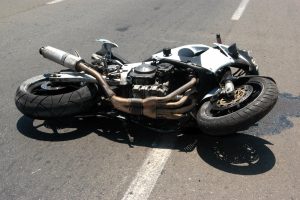 Motorcycles are becoming more and more popular as a mode of transportation because they are relatively inexpensive and do not require as much maintenance as cars. Unfortunately, the rise in motorcycle use has led to a rise in motorcycle accidents. Moreover, motorcycle accidents are among the most serious motor vehicle accidents because motorcyclists are the most exposed drivers on the road; as a result, there is an increased chance of catastrophic injury or death anytime a motorcycle rider is involved in an accident. Worse yet, getting compensated for injuries suffered by you or your loved one can be incredibly difficult because motorcyclists are often wrongly perceived as being responsible for their accidents. That's why it is crucial for you to consult with an experienced personal injury lawyer as soon as possible; your compensation may depend on it.
Crashes involving motorcycles have a higher fatality rate than those involving passenger vehicles. This is largely due to the lack of protection provided to a rider of a motorcycle and its lack of crash-worthiness. Most often, the fatalities and injuries to riders are caused by the other motor vehicle involved in the crash. As a result, you may be entitled to compensation if it is proven that the negligent conduct of the other driver caused your injuries.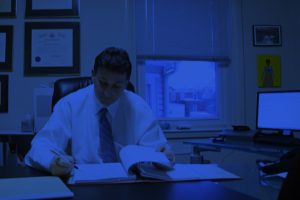 I honestly cannot give a single bad review for Phil Cohen and this team! I have used his expertise for a few cases now and have been repeatedly thrilled with the results. Phil was very patient and informative and settled my cases in a satisfactory time frame. I will always come to these guys first!
Cohen & Riechelson is a highly respected legal team that is not afraid to stand up for injured motorcyclists and motorcycle passengers in Mercer County and throughout New Jersey. Our personal injury lawyers help injured clients file claims for damages throughout Mercer County, NJ, including Hamilton, East Windsor, and Hightstown. We have a proven track record of success when it comes to handling motor vehicle accident injury claims, including motorcycle accidents, car accidents, and truck accidents. Moreover, our legal team includes a New Jersey Certified Civil Trial Attorney, a designation given to a small number of attorneys in the state in recognition of their unique skill. If you or a loved one has been injured in a motorcycle accident, call CR today to discuss your legal options.
Motorcycle Accident Statistics in NJ
The National Highway Traffic Safety Administration reports that in 2016, 5,286 people died in motorcycle crashes. The fatalities have increased over the years, perhaps due to the distracted driving of those operating passenger vehicles. Beyond that, it is 28 times more likely for a motorcyclist to die in a crash than those traveling in passenger vehicles. More often than not, injuries to motorcyclists are caused by other drivers, not cyclists.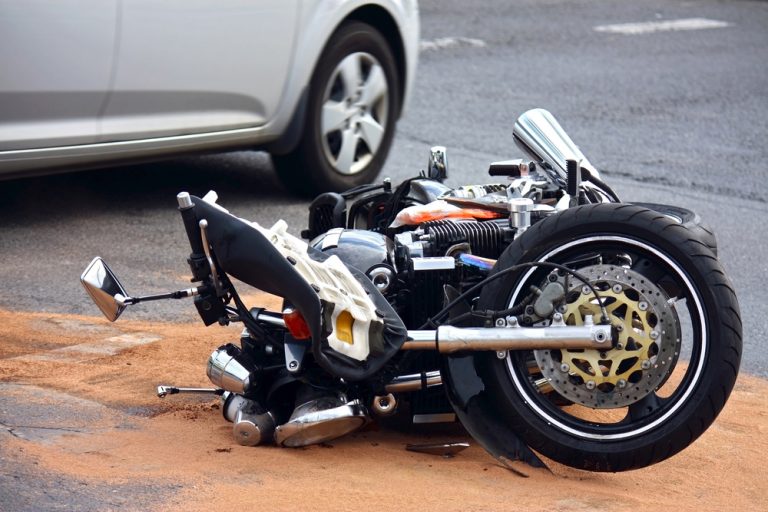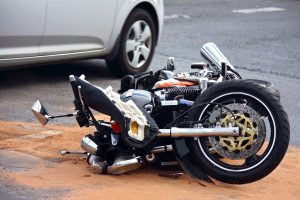 There have been countless accidents caused by distracted or inattentive drivers. Simply put, drivers do not look out for motorcyclists and many times, had they taken the time to pay attention, the accident could have been avoided. For instance, many people do not stop at a stop sign but instead slow down and roll through, entering the intersection without fully stopping. Most drivers are looking for another car in the intersection and not a motorcycle. Coming to a full stop for the required time would assist in spotting any object that may be coming, such as a motorcycle. By failing to stop, a driver risks injury to themselves as well as those around them.
Aside from the above, there are other common causes of motorcycle accidents. Other reasons for accidents include speeding, texting, impaired driving, obstructed views, poor roadway conditions (weather), disregarding traffic signals, aggressive driving, failure to signal, vehicle malfunctions, and improper maintenance of roads (potholes, uneven surfaces, etc.).
Despite the many causes, there are ways you can decrease your risk of injury. One easy way to avoid an increased risk of an accident is to exercise caution when weather conditions are less than ideal. Just because the speed limit is 50mph, it does not mean that you can safely traverse the roadway at that speed if the surface is slick or icy. Be smart and always travel in a manner that is safe for you and others.
Additionally, obey all traffic laws and regulations such as using a turn signal, stopping at all stop signs, traveling the speed limit, and wearing a helmet. Lack of caution can result in serious injuries and unnecessary fatalities.
Motorcycle Accident Laws in Mercer County NJ
Drivers on New Jersey roadways must exercise a standard of care to ensure that other drivers, and pedestrians, are safe and secure. When another driver fails to exercise a level of care that a reasonably prudent driver would exercise under similar circumstances, they may be held liable for injuries suffered other another person.
A motorcycle accident injury claim requires proof of causation. This means you must show that the other driver's negligence proximately caused the accident that resulted in your injuries. An attorney can help you secure compensation by gathering evidence and effectively arguing in court that the other driver caused your injuries.
Motorcycle Accident Causes and Injuries in Hamilton NJ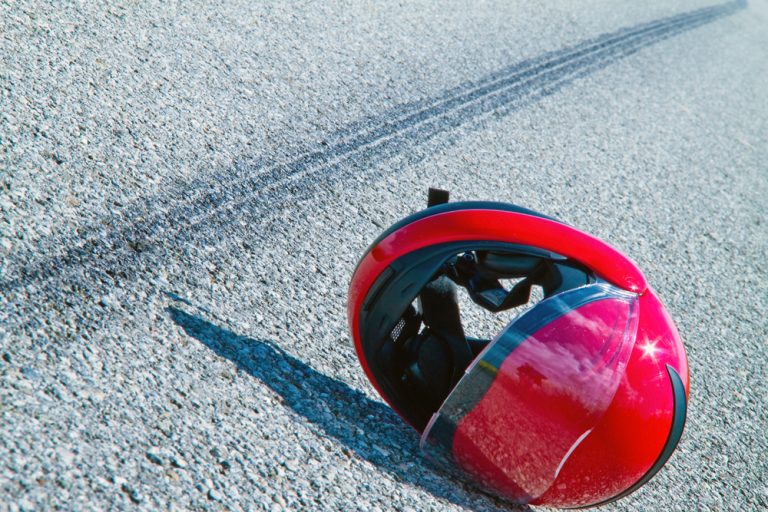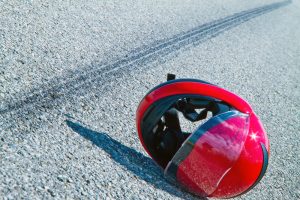 Depending upon the circumstances of the accident, motorcyclists can suffer severe injuries as the result of a crash. The most common motorcycle accident injuries include:
New Jersey traffic laws exist to protect motorists against negligence by other drivers. Unfortunately, many drivers either ignore the laws or are careless when driving. Some of the most frequent causes of motorcycle accidents are:
Types of Motorcycle Accidents
Some of the most common types of motorcycle accidents in the State of New Jersey include:
Securing Compensation for Motorcycle Accident Injuries in Princeton NJ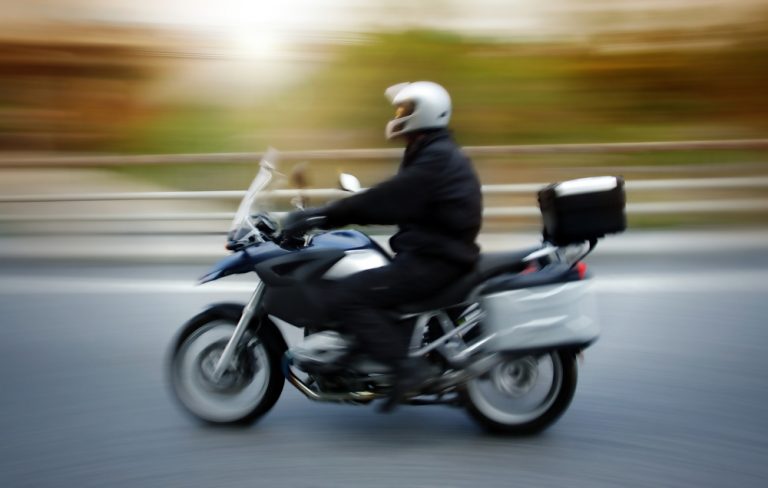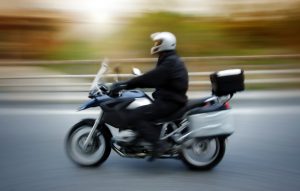 Any person involved in a motor vehicle accident may be entitled to compensation for their past, current, and future financial losses. However, if you wait too long to seek compensation, you may be barred from recovery because the statute of limitations has expired. In motor vehicle accidents, New Jersey Law requires you to file a claim within two years of the accident.
In the lawsuit, you can seek compensation for medical bills, anticipated medical treatment, lost wages, loss of earning capacity, treatment, pain and suffering, and other financial losses. It is important to understand that you do not always know what losses you will sustain long term. For this reason, it is important to seek the help and guidance of someone who understands the law, has experience in personal injury cases, and specifically understands the complex nature of motorcycle accidents.
It is important for your attorney to be familiar with all relevant state and federal laws that apply to your motorcycle accident injury claim. For example, all motorcycle riders on New Jersey roads are required to wear a helmet. As a result, your ability to get compensation for motorcycle accident injuries may be affected by your use, or lack of use, of safety equipment while driving. Noncompliance with a state's helmet law can, in some cases, lead to reduced damages.
The best thing you can do to win your claim is to hire an attorney who will fight to secure the compensation you deserve. Additionally, winning a motorcycle accident claim in New Jersey will probably require an attorney who is familiar with the unique insurance issues that arise in these kinds of cases.
Contact a Mercer and Middlesex County Motorcycle Injury Lawyer
The personal injury attorneys at Cohen & Riechelson will aggressively pursue fair and just compensation for your motorcycle accident injuries. please contact us online or call our Mercer County NJ offices today at (215) 337-4915 for a free and confidential consultation.
Motorcycle Accidents Related Content