Trenton NJ Medical Malpractice Attorneys
Personal Injury Lawyers with Offices in Mercer County, New Jersey
Medical treatment isn't always perfect because doctors, along with other medical professionals, are human. However, when a patient suffers an injury, or worse, due to a preventable medical error, it is a case of medical malpractice. This kind of negligent medical care is unacceptable because we depend upon doctors and physicians to accurately diagnose our illnesses and properly treat our potentially life-threatening medical conditions. The reality is that many injuries and wrongful deaths are caused by improper medical care. For example, a medical misdiagnosis can lead to delayed treatment and result in an otherwise curable condition becoming terminal. Beyond that, improper treatment after surgery can lead to post-surgical infections and other complications. Regardless of the exact circumstances, negligent medical practitioners need to be held responsible so that this sort of thing does not continue to happen to other patients.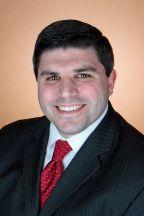 Mr. Laderman and the entire firm were amazing. They left no detail uncovered and went above and beyond in all aspects of the case. I would highly recommend, Mr. Laderman without a shadow of a doubt.
Cohen & Riechelson is a law firm that has been representing clients in personal injury cases since 1972. During that time, our litigation team has helped individuals successfully file medical malpractice claims throughout Mercer County, including Hightstown and West Windsor. We understand that illnesses and other injuries can put an undue burden on your finances; that's why we will do everything possible to help you get fair and just compensation for medical bills, lost wages, and other hardships.
Common Forms of Medical Malpractice in Mercer County NJ
Medical malpractice claims arise in a number of different circumstances. Some of the most common types of medical malpractice in New Jersey include:
Medical Misdiagnosis
Failure to Diagnose
Surgical Errors
Anesthesiologist Malpractice
Post-Surgical Infections
Prescription Errors
Birth Injuries
Nursing Negligence
Every medical malpractice claim is unique. That's why it is crucial for you to speak with a medical malpractice attorney who has been exposed to a variety of situations and circumstances. The medical malpractice team at CR has the experience needed to help you get through this difficult situation. We understand the ways in which medical malpractice can shatter lives. We will take the time to work with you personally so that you can get the compensation, treatment, and care you deserve.
Compensation for Negligent Medical Care in Princeton, NJ
CR is a law firm with the knowledge, experience, and resources to handle complex medical malpractice claims in New Jersey. This is important because the legal requirements for plaintiffs in medical malpractice cases are stringent and extremely complicated. For example, NJ law requires an injured patient to obtain a certificate of merit from an expert medical practitioner prior to filing a medical negligence claim.
Additionally, medical professionals and their insurance companies often make the process of recovery in medical negligence cases extremely difficult. That's why it is important or you to work with a law firm that has the resources and the experience needed to fight the high-powered insurance company in your case and get you maximum compensation.
Call for a Free Consultation with a Lawrence NJ Medical Malpractice Lawyer
The medical malpractice lawyers at Cohen & Riechelson have access to an elite network of medical experts. We also know how to negotiate with insurance companies to get you the best possible settlement. Call us today to discuss your medical malpractice case with a member of our litigation team, or email us to schedule a free consultation at our offices in Hamilton or Pennington, New Jersey.