Mercer County Auto Accident Attorneys
Our New Jersey Car Accident Lawyers Protect Your Legal Rights
Every time a careless or negligent driver gets behind the wheel, he or she is putting lives at risk. In New Jersey, people injured by other drivers, defective auto products, road hazards, and other sources of negligence have come to rely on the talented team of lawyers at Cohen & Riechelson for experienced personal injury representation.
It is important to know that the insurance laws in each state differ significantly. In certain instances, depending on the state of residence and the state in which the accident took place, an injured person has the right to select the laws that will apply to him or her. The right answers to conflict of laws questions can make a substantial difference in your recovery and your ability to force the insurance company to pay your medical bills.
The attorneys at Cohen & Riechelson are admitted to practice in both Pennsylvania and New Jersey, and we are engaged in teaching this complex area of litigation to attorneys from both states. Since 1972, we have helped numerous clients obtain compensation for injuries sustained in automobile accidents throughout New Jersey and Pennsylvania. Our experienced team of lawyers is dedicated to helping you obtain the compensation you need and deserve.
Contact us online or by telephone at (609) 528-2596 to arrange a consultation with an experienced auto accident lawyer. You only have two years from the date of your accident to file a lawsuit. After the statute of limitations expires, you will no longer be able to sue to collect compensation for your injuries.
Princeton NJ Car Accident Injury Lawyers
Most people use cars as their method of transport, and thus, accidents are common. Almost everyone has had a car accident in their lifetime, from a bit of fender-bender to, unfortunately, something more serious. It is essential to know what the causes are, the possible injuries that can occur, and what to do after an accident to possibly receive compensation for your injuries. When a car accident causes a serious injury or death, the at-fault party's insurance company typically seeks to limit or deny compensation to the accident victim. The insurance company may send a team of investigators to the accident scene to hunt for evidence that limits its liability.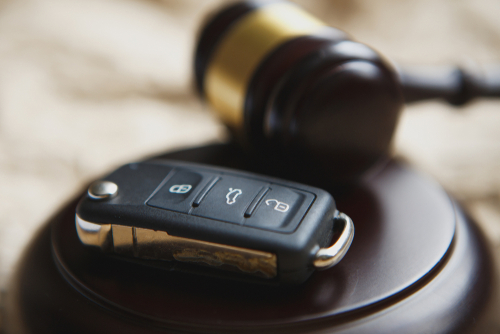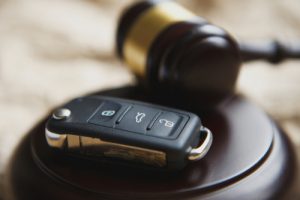 The experienced car accident lawyers at Cohen & Riechelson know how to counter the tactics of insurance companies and find facts that support our clients' claims. Our use of early investigative teams and a thorough, proactive approach to car accident investigations often uncover evidence of negligence, such as:
Distracted driving
Speeding
Reckless driving
Defective roads
We handle injury claims arising from New Jersey Turnpike accidents, as well as car wrecks on Interstate 95, the Garden State Parkway, Routes 78 and 287, and throughout New Jersey. Our clients are people who have suffered severe, life-changing injuries and need money for medical bills, wage loss, and other hardships. We are committed to helping them obtain maximum compensation for their losses.
What can Lead to Car Accidents
Distracted driving
The number one cause of accidents in New Jersey and across the 50 states is distracted driving. Texting, looking at the GPS, smoking, eating or drinking, taking pictures and videos of yourself, other drivers, or pedestrians, are all ways drivers can be distracted. Also, looking at other things on the road, such as the result of an accident or argument between drivers (known as rubbernecking), is considered a distraction.
Speeding
Speeding is the second most dangerous cause of accidents. Going just 6% higher than the posted speed limit increases the risk of an accident substantially. You cannot control your car optimally when driving above the speed limit. Speeding in bad road conditions such as heavy rain, hail, snow, or ice increases the possibility of severe injury or death by as much as 62%. The faster you drive, the heavier the impact against another car.
Drunk driving
Of course, drinking and driving, side effects from prescription or illicit drugs, and drowsy driving are all tremendously dangerous. They can increase your probability up to 900% percent of having an accident. Your response time to cars or obstacles in the road is drastically reduced if your reflexes are impaired.
Aggressive Driving
Road rage and aggressive driving cause hundreds of needless accidents throughout the country. Tailgating, swerving back and forth into different lanes, cutting off other drivers, or brake checking (slamming on your brakes in front of another car to make them hit you) are childish behaviors that can have severe consequences.
Defective auto parts
Car defects are another reason for car accidents. The most frequent is a loose tire that separates itself from the vehicle causing a multiple-car accident as other drivers attempt to dodge it. Faulty brakes or transmission issues can make it challenging to slow down or stop completely at intersections, causing an accident in the center between two or more cars.
Weather Conditions
Finally, adverse weather can be an instigator of car accidents. Rain on oily roads can cause tires to lose grip, forcing the car into an uncontrolled spin. Snow and ice, especially over bridges and highways, onramps, and exits, can make the roads too slick to drive. It is important to follow state officials' advice and stay off the roads when weather conditions are hazardous. A few snowflakes can become blinding conditions of a blizzard in a matter of minutes. Precaution could spare you some serious consequences.
Injuries You can Seek Compensation For
The injuries caused by car accidents are as many as the accidents themselves. The factors regarding the gravity of the injuries include whether they were wearing a seatbelt, the speed at which the vehicles were traveling, and the position of the cars when they collided.
Rear-end accidents are the most common, and usually, the resulting injuries are whiplash, back strain, abrasions and burns from the airbag, and a broken clavicle or wrist. If there are people in the front seat who are not wearing a seatbelt, a concussion may occur as well.
T-bone or intersection accidents occur when one car fails to yield to another, causing one car to strike the other perpendicularly. The driver who is hit directly on their left side receives the brunt of the impact, and the result could be fatal. Injuries for both drivers could include broken bones, damaged internal organs (especially the spleen), crushed extremities, TBI (traumatic Brain Injuries), spinal injuries leading to partial or total paralysis, disfiguring facial injuries, soft tissue injuries, burns, and broken bones, knee, hip, shoulder, and wrist injuries.
Head-on collisions are the accidents that cause the most deaths. The injuries are like those of an intersection accident, but instead of one driver being at risk for severe injuries, everyone involved could suffer severe trauma and life-changing injuries. This kind of accident is by far the most dangerous. It can happen when someone is driving while impaired, when someone is lost and driving on the wrong side of the road, or if a driver temporarily loses control of their vehicle, swerving into the opposite lane.
What Do You Do After a Car Accident?
Assuming you can move and get out of the car, check on the passengers and the people in the other vehicle. Call the police and request paramedics. You may feel fine at the moment, but adrenaline can mask serious injuries, so it's better to get checked out. Take pictures of both vehicles and the scene of the accident. Politely request information from the driver and passengers of the other car. Takedown the information of witnesses and what they saw. It is of utmost importance that you not apologize or say the accident was your fault. Once you have sought medical treatment, keep all your test results, referrals, diagnosis, and prognosis to be used later if necessary. Lastly, call a personal injury lawyer if you believe you have a valid claim. Accidents with damages less than $500 can be reported at the local police station within ten days of occurring.
---
What our clients say
"We would like to thank you so much for the way you handled our case. You were very thorough and took your time to listen to us. We truly appreciate your hard work and dedication. Now that everything is settled, it is a huge weight off our minds."

–Chris and Tara Nieman
---
Contact Our Mercer County NJ Motor Vehicle Accident Lawyers Today
If you or someone close to you has suffered a car accident injury, at The Law Office of Cohen & Riechelsonwe are here to help you pursue compensation for your losses. Contact us online or by telephone to arrange a consultation with an experienced New Jersey auto accident injury lawyer.
To contact a member of our expert personal injury law team and schedule a personal consultation, please call at (609) 528-2596 or fill out our online form.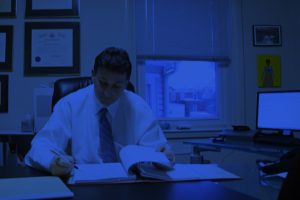 My wife was Rear ended in her car while stopped at a traffic light .My car was totaled in the accident . My wife suffered multiple injuries including a brain injury . We went through two different attorneys with no results after waiting 5 years. Thats when we found Kamensky ,Cohen and Riechelson . After a consultation with Mr Cohen he told us that he was confident he could help us…Phil settled our case and we received the help my wife desperately needed . Mr Cohen had the confidence and experience to go up against the insurance company and they finally took responsibility for our claim . I would encourage anyone looking for help to contact this Law firm . Our sincere thanks to Phil Cohen and his Law firm's determination to really help us !
Auto Accidents Related Content