Mercer County NJ Wrongful Death Attorneys
With Offices in Hamilton and Pennington, New Jersey
Serious accidents often result in personal injury claims by injured parties. However, the most tragic outcome of an accident is the wrongful death of another person. One of the most difficult things to deal with in this world is the death of a loved one. The loss can be even harder to take when your loved one was killed as a result of someone else's negligence. Whether the death was caused by another person's carelessness or their deliberate actions, survivors deserve some form of justice. Although your loss can't truly be measured, it is still important for you to be compensated for your loss. Beyond that, it is important for you to hold the responsible parties accountable for their failures.
Cohen & Riechelson is a highly respected law firm with more than 40 years of experience helping accident victims in New Jersey. Our personal injury lawyers represent clients in wrongful death and survival action claims in Hamilton, Princeton, Trenton, East Windsor, and everywhere else in Mercer County, NJ. We certainly understand that legal matters may not be foremost on your mind right now; that's why we will take the time needed to handle your legal claim and all of the necessary paperwork while you take care of the much more important family matters. Call CR at (609)-528-2596 to speak with a member of our legal team and let us help you during this difficult time.
How a Wrongful Death Claim Works in New Jersey
Family members or dependents of a victim who has died due to someone else's negligence have the right to file a civil action to recoup financial damages associated with the untimely death of the decedent. Such a wrongful death civil action could take the form of a personal injury claim had the decedent survived the accident. In some cases, multiple legal actions will result from a wrongful death incident, as in the case of a victim killed by a drunk driver, who could face criminal charges for the DWI and associated actions, as well as a civil suit for causing wrongful death. In other cases, a family may have grounds to file a survival action in conjunction with a wrongful death lawsuit on behalf of their loved one who was tragically lost due to the negligence of another.
Causes of Wrongful Death in Mercer County NJ
Wrongful death in New Jersey can be caused by a vast array of actions or negligent conduct in a number of settings. Moreover, the circumstances of every wrongful death claim are unique.
Some of the most common causes of wrongful death in New Jersey include:
Car Accidents: Driver negligence is often responsible for deadly motor vehicle accidents.
Truck Accidents: Large trucks and other commercial vehicles pose unique safety risks to other drivers.
Motorcycle Accidents: Motorcycle riders are more likely to be seriously injured and/or killed in accidents because they are not protected by the body of a car.
Bicycle Accidents: Motor vehicle drivers need to be extremely careful on the road because bicycle riders can be difficult to see at night or during inclement weather.
Pedestrian Accidents: Pedestrians are relatively unprotected in the event of a motor vehicle accident.
Construction Accidents: Construction sites are extremely dangerous and pose safety risks to workers and passersby.
Hazardous Property Conditions: Filing a premises liability claim may be the only way to hold negligent property owners accountable for failing to take steps to fix property defects.
Inadequate Security: Certain commercial property owners have a legal obligation to protect employees, customers, and other visitors against violent assaults.
Medical Malpractice: Medical professionals should be held to the highest possible standard when it comes to treating your loved one.
Defective Products: A product liability claim may be necessary to ensure that manufacturers meet their legal obligation to provide the public with safe products.
Prescription Errors: Doctors and nurses who administer the incorrect medication can exacerbate a patient's medical condition and possibly cause wrongful death.
Securing Compensation for Wrongful Death in Lawrence NJ
The death of a loved one due to an accident or injury is a tragic and devastating experience for any family. When a loved one loses precious life as a result of the negligence of another party, many more are affected. The psychological and emotional effects of such a trauma can adversely affect the wellbeing of a family for years or even a lifetime, and the financial strains placed due to that person's absence can cause further harm.
In a case such as a tragic death due to another's negligence, a victim's loved ones can rest assured at least that there is a way to recoup some financial damages to lessen a small part of the burden. Parents, spouses, and children are allowed to file wrongful death lawsuits in New Jersey. Depending upon the circumstances, other family members, such as siblings, may also be able to file a wrongful death suit.
Who Can be Awarded Financial Damages in a NJ Wrongful Death Lawsuit?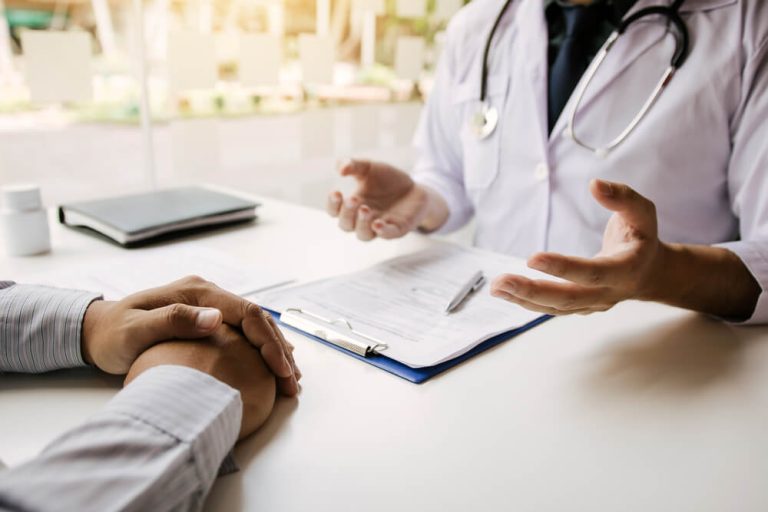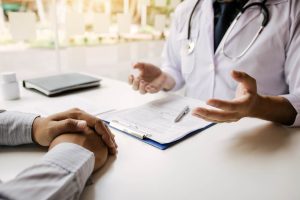 New Jersey Revised Statutes 2A:31-4 state that civil proceedings to recover financial damages for wrongful death may be awarded only to the decedent's surviving spouse, children, and dependents. According to N.J.S.A. 2A:31-4, the court will equitably distribute the amount recovered based on a number of factors, including "the age of the dependents, their physical and mental condition, the necessity or desirability of providing them with educational facilities, their financial condition and the availability to them of other means of support, present, and future, and any other relevant factors."
Claims Brought Under the New Jersey Wrongful Death Act vs. Survival Actions
Wrongful death law is incredibly complex, with a number of different statutes and mechanisms available to survivors. For example, there are two different types of claims in New Jersey:
Claims brought under the New Jersey Wrongful Death Act. Keep in mind that these claims only allow for the recovery of financial losses; other damages, such as emotional distress, must be recovered in separate tort actions. Wrongful death claims are intended to cover only the pecuniary, or monetary, losses that the decedent would have been expected to provide to the survivors.
Claims known as "Survival Actions." Survival action claims allow survivors to seek damages for their deceased loved one's pain and suffering, medical bills leading up to their loved one's death, and funeral expenses. These claims must be filed by the administrator or executor of the decedent's estate.
Regardless of the type of claim you might file, it is imperative that you speak with a knowledgeable wrongful death attorney who is prepared to work with you personally and help you understand these complex issues.
Types of Recoverable Losses in a Wrongful Death Case
Personal injury claims and wrongful death claims are not the same, and the conditions determining compensation are thereby distinct. One of the losses considered by the court to determine a fair wrongful death settlement is compensation for lost future financial support that the decedent would have provided, as well as the burden it will place on the family, present, and future. This is calculated by considering what the victim's income was and how many dependents relied on that income.
The dependents in a wrongful death suit may seek damages for the financial losses, loss of companionship, loss of guidance, and similar support provided by their loved one during the decedent's life. However, the individual surviving family members are not entitled to damages for their emotional distress caused due to the untimely death of their loved ones. Logistical expenses such as funeral and burial expenses will also be taken into consideration by the court in a wrongful death claim. Punitive damages may be awarded, depending on the responsible party's role in the injury resulting in death.
Statute of Limitations to File a Wrongful Death Claim in NJ
In New Jersey, the time within which a wrongful death claim must be submitted, called the statute of limitations, is two years from the time of death.
Call our Princeton NJ Wrongful Death Attorneys for Immediate Assistance
If your loved one has died due to the negligent, reckless, or knowing behavior of another party, it is essential that you have legal guidance, an understanding of your rights to pursue compensation, and a thorough review of your options, provided by a skilled and experienced wrongful death attorney. The damages caused to the dependents of an accident or injury victim who has died are manifold and subtle, often including long-standing financial burdens after the immediate expenses associated with a loved one's death have been accounted for. The tragedy is compounded when it may not have occurred but for the negligence of someone else, whether it be a person, organization, business, product manufacturer, doctor, or another party.
The compassionate wrongful death attorneys at Cohen & Riechelson are prepared to assist you with your wrongful death case and help you make all necessary legal decisions. We are here to support you in this fragile time. Our highly experienced legal team has been representing clients in wrongful death and survival claims for over 50 years in Hamilton, Hopewell, Windsor, Monroe, Titusville, and other Mercer County, Middlesex County, and New Jersey areas. We have recovered substantial financial awards in numerous wrongful death lawsuits, ensuring that the deceased's family is taken care of in the future and feels supported along the way.
Call us today to discuss your unique situation, or email us to schedule a free consultation at our offices in Hamilton or Pennington, New Jersey.