Using technology to fight for clients facing criminal charges across New Jersey in Hamilton Township, Trenton, Ewing and across Mercer County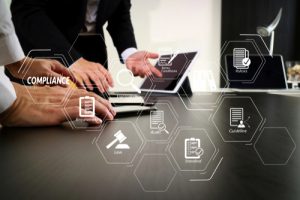 Since the late 1980s, the reduction of crime has been a high priority for the justice system in many communities across New Jersey. According to cityrating.com, this effort has been largely successful.  Beginning in the late 90s both violent crime and property crimes have steadily declined and as of 2019 had reached an all-time low. A large factor in this dramatic reduction in crime has been advances in technology and their implementation by law enforcement agencies and courts across New Jersey.
The use of "Smart data" has allowed law enforcement to focus its efforts and resources in the areas that need it most.  Furthermore, it allows an element of prediction when it comes to crime and offenders. By using smart data, legal officials can make decisions based on the likelihood that someone will commit another crime or even show up for court. Though smart data isn't perfect at predicting behavior, it narrows the odds in comparison to guessing or assuming.
Smart Data is Unbiased in Criminal Cases
Another advantage is that smart data is unbiased. Given the common criticism that the courts tend to be biased, this assures that judges can make decisions based on what is known about the person factually. Data is collected on a local and national level and offers critical insight into what needs to be considered when making a judgment. When judges can see all of the information they can make decisions based on both local and national norms.
Computer Technology Allows Courts to have all Relevant Information at its Disposal
It was not uncommon for critical information to be overlooked or ignored by courts. This was often due to deadlines and just the quantity of data and paper that needed to be reviewed. Nationwide improvements in the computer technologies used by courts have allowed them to have all pertinent data at their fingertips.
Risk and Liability Assessment of Defendants Becomes a Virtual Ease for Law Enforcement and the Courts
New technologies have made compiling, centralizing and accessing data virtual ease for law enforcement and courts. The processes implemented to help judges assess risk and liability of defendants can come up with a recommendation in a matter of minutes.  Judges can then take those recommendations into account when issuing their rulings. Furthermore, smart data helps save law enforcement lives by allowing an officer to have critical information about suspects and the risk they may pose to an officer.
The Future of Smart Data in the Legal System
Though the use of smart data by courts has brought more just and consistent rulings and sentences, law enforcement has steadily improved its use of technology for the past two centuries. The use of fingerprints was the beginning of the forensic revolution, however, DNA, ballistic analysis, CCTV and other types of technology have also played an important role. Smart data will soon have an even bigger role in law enforcement than any technological development of the 21st Century. National crime databases have made it possible for law enforcement officials to check DNA, fingerprints and other forensic data across different jurisdictions and across the country. Experts have begun to use predictive analytics algorithms to identify broader trends.
Predictive Analytics Algorithms are being leveraged in the following ways:
It can help focus emergency resources to fight recent crime waves
It can identify the likelihood that someone will be a serial offender
It can identify precipitating factors that cause crime epidemics and pass that information to policymakers so that they can take preventive measures
Moreover, smart data has been used for nearly a decade for predictive crime mapping. It has been effective in identifying and predicting crime type, date, time and location. It has been shown that these maps are able to predict where crime will occur as much as 10 times better than the police. As a result, police officers often use these predictive maps to determine patrol areas and to combat crime.
Defendants using Smart Data for Sentencing Appeals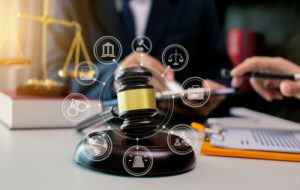 The increased use of smart data has had an unexpected benefit for those appealing unjust sentences.  The United States Sentencing Commission compiles data on sentencing trends nationwide. Attorneys have increasingly used this data to show sentencing inconsistencies.  Put simply, attorneys can argue that a defendant's sentence was not consistent with their crime or the history of the defendant.
Other organizations like the Bureau of Justice Statistics compiles data on appeals that are filed across the country.  With more information involved in appeals including more information surrounding the complete circumstances surrounding the original crime as well as expanded information about the history of the defendant. With this data, inconsistencies are far more evident and provable.
Contact Our Mercer County Criminal Law Attorneys Today
At The Law Office of Kamensky, Cohen & Riechelson, we have extensive experience with the use of smart data and its application to sentencing appeals in Hamilton Township, Trenton, Ewing and across Mercer County.
Having good and effective legal counsel that understands how smart data can be applied to your appeal can be critical to your case. Our aggressive approach to representing our clients has given us the experience needed to gain the best possible outcome for our clients.
Please contact our firm today in a comprehensive and confidential assessment regarding your case, please call (609) 528-2596 or fill out our online form.