Probation Attorneys Representing Clients in Trenton, Princeton, Lawrence, Hamilton, and across Mercer County and Central New Jersey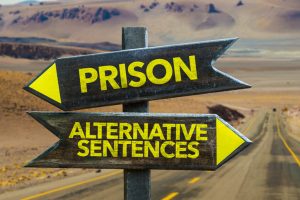 Probation, a period of supervision ordered by the court, often accompanies or replaces a jail sentence. Following the legal mandates of this supervisory period is essential, and failure to comply in even one of the rules in New Jersey can have strict consequences.
During court proceedings in which probation is determined, a set of strict provisions is placed. These rules may include
The assignment of a probation officer, with whom one must schedule regular visits
Drug test and/or treatment
Consistent employment
Curfew
Compliance with geographic boundaries
Community service
A clean police record after release
Registration as a sex offender if applicable
Installation of a vehicle interlock device if applicable
Probation vs. Parole in Mercer County NJ
Probation and parole are inherently different, and it's important to understand that difference in understanding probation and the effects of breaking it.
Probation is a court-ordered period of supervision that either accompanies or replaces a jail sentence. Parole, however, is a conditional release from prison, usually awarded for good behavior while one has been serving a jail sentence. The conditions of parole are also very strict, and a parolee must follow these without fail, or they are returned to jail to serve the completion of their sentence. The rules of parole are similar to those of probation, with the addition of authorities' use of tracking devices worn as ankle bracelets by parolees in some cases.
A Bureau of Justice Statistics study showed that in 2016, while the overall national number of people under community supervision (probation or parole) was down 1.1 percent, mostly due to a drop in new probation sentences, in New Jersey that number actually increased by 4,452 people, as compared to the prior year.
Violation of Probation in Trenton, New Jersey
Just as a probation officer monitors the progress of a person on probation in New Jersey as documented during their regularly scheduled visits, a probation officer is generally the first to report any probationary violation, filing a Violation of Probation (VOP) complaint with the court.
In the case that a VOP is filed, a court hearing will be scheduled. During this proceeding, the court determines whether the person was indeed in violation of probation, based on testimony from the probation officer.
If the judge finds that the person was not in violation of their probation, there is no punishment, and continued obedience of the conditions of probation will continue to be followed. However, if the judge finds that the person was in violation of their probation, they will likely place a penalty that reflects the severity of the breach of probation conditions. It is one's legal obligation to attend the court hearing scheduled when a Violation of Probation is filed. In their absence, an arrest warrant is issued.
Legal Consequences for Violating Probation Across NJ and PA
Penalties for violating probation range from an extended probationary period with the same conditions or the provision of additional conditions during the original or an extended time period. If the violation of probation included a newly committed crime, it is likely that the judge will sentence the person to jail time.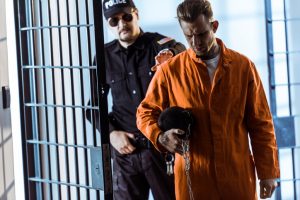 A 2018 study by the Prison Policy Institute found that, while probation and parole instances are down in the United States, the terms set within the system of probation and parole still often set people up for failure, as the terms of probation are, as noted before, strict and lengthy.
If a probation officer has issued a Violation of Probation, it is wise for the defendant to have a criminal defense lawyer representing them in the court hearing, there to help plead the case of the accused. This could mean the difference between a clean slate and additional jail time.
Contact our 45 year-experienced team of attorneys to represent you in your case
At The Law Office of Kamensky, Cohen & Riechelson, our experienced team of attorneys helps clients understand their rights and fight for them in towns across Mercer County, including Trenton, Hamilton, Lawrence, Princeton, and New Brunswick.
For more than 45 years of practicing law, our firm has earned a well-deserved reputation for the hundreds of successful cases, we´ve handled with fair results for the people we proudly represent.
Contact our law offices to speak with an experienced criminal defense lawyer regarding your case. We are committed to helping you be informed, skillfully guided, and represented throughout the process.  Please contact us online, or through our Trenton, NJ office at (609) 528-2596.