Trenton NJ Road Hazard Auto Accident Attorneys
Car Accident Injury Lawyers with Offices in Hamilton and Pennington, New Jersey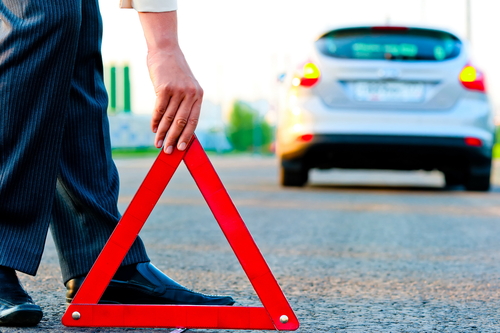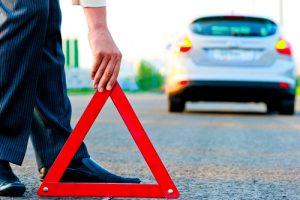 A major cause of car accidents in New Jersey is road hazards. Road hazards are often unavoidable because cars simply aren't designed to react quickly enough to avoid certain objects in the road. Although most cars can withstand a collision with debris in the road, the reality is that many drivers feel compelled to swerve out of the way in order to avoid a crash. The unintended consequence of this is that they do, in fact, end up crashing into another vehicle; other times, the end result is a single-vehicle accident.
Types of Road Hazards in Mercer County, NJ
There are many different types of road hazards that pose safety risks to drivers in New Jersey. Some of the most common road hazards include:
Uneven Roadways: A lot of single-vehicle accidents are caused by poorly maintained roads. That's because a driver is more likely to lose control of their vehicle while driving on an uneven roadway. Additionally, when a car slams into a pothole, the result can be a tire blowout; if the driver doesn't take immediate action to fix the tire, an accident becomes more likely.
Debris on the Road: Construction crews need to clear debris off the road while they are working. The local municipality also has a responsibility to ensure that roads are clear of leaves or fallen branches. Debris on the road can cause a driver to veer out of the way and collide with another vehicle.
Animals Crossing: Drivers often swerve out of the way of animals crossing the road; this creates a risk of crashing into other vehicles. Some drivers will slam on their brakes when they see an animal in the road; this creates a risk of a rear-end collision.
Lack of Warning Signs: The government needs to provide warning signs to alert drivers to dangerous conditions in the road ahead. If there is a sharp curve that needs to be navigated, drivers must be made aware of the risk. Additionally, signs might be needed for construction zones because the workers are often standing in the road and fully expecting drivers to slow down. However, when the local municipality fails to post signs notifying drivers of the construction zone, drivers might not know that they need to slow down.
Securing Compensation for Road Hazard Accidents in Lawrence NJ
Sometimes, the government is actually responsible for your car accident. Even if you were involved in a single-vehicle accident, don't just assume that you were at fault; consult a lawyer to determine whether the local municipality is liable for your injuries.
Cohen & Riechelson knows what it takes to win an auto accident case because our attorneys have more than 40 years of experience representing auto accident victims in Bucks County PA and Mercer County NJ, including Princeton, Hopewell, and Lawrence. We know how to investigate accident scenes, inspect vehicles, and question witnesses. When you hire us, you can rest assured that we will do everything possible to maximize your compensation.
Call for a Free Consultation with a Mercer County NJ Car Accident Lawyer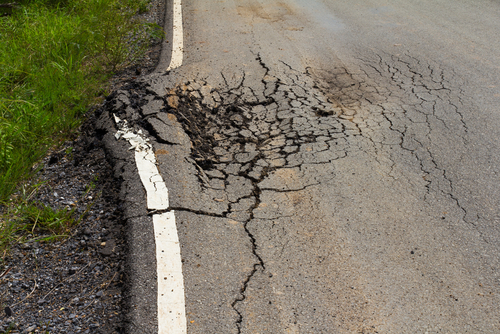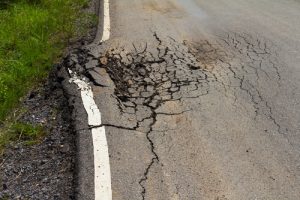 At the Law Offices of Cohen & Riechelson our staff of attorneys has proof experience dealing with auto accident-related issues and the legal services that come along with them. Our satisfied clients who unfortunately have faced personal injuries related to any means of transportation such as car, truck or motorcycle accidents.
Our auto accident attorneys in Hamilton, Trenton, Levittown, Ewing, and across Mercer County work on a contingency fee basis, allowing us to provide the best legal service to victims, despite their financial situation.
If you have been involved in an accident, we can help you recover the maximum amount of compensation allowed under the law so that you can receive the best medical treatment available without an additional burden on your finances. If you have been involved in a car accident which was caused by a road hazard, call Cohen & Riechelson.
Contact us today to arrange a free consultation with one of our attorneys so you can learn more about the legal process and how we can help. You can fill out the online contact form to schedule a no-obligation meeting at our offices in Bensalem PA or Hamilton NJ or by calling (215) 337-4915.
Auto Accidents Related Content