Forklift Accident Injury Attorneys Mercer and Middlesex County NJ
By adhering to safety guidelines, proper training, and assuring safe working conditions for oneself and their co-workers, many of these issues can be mitigated.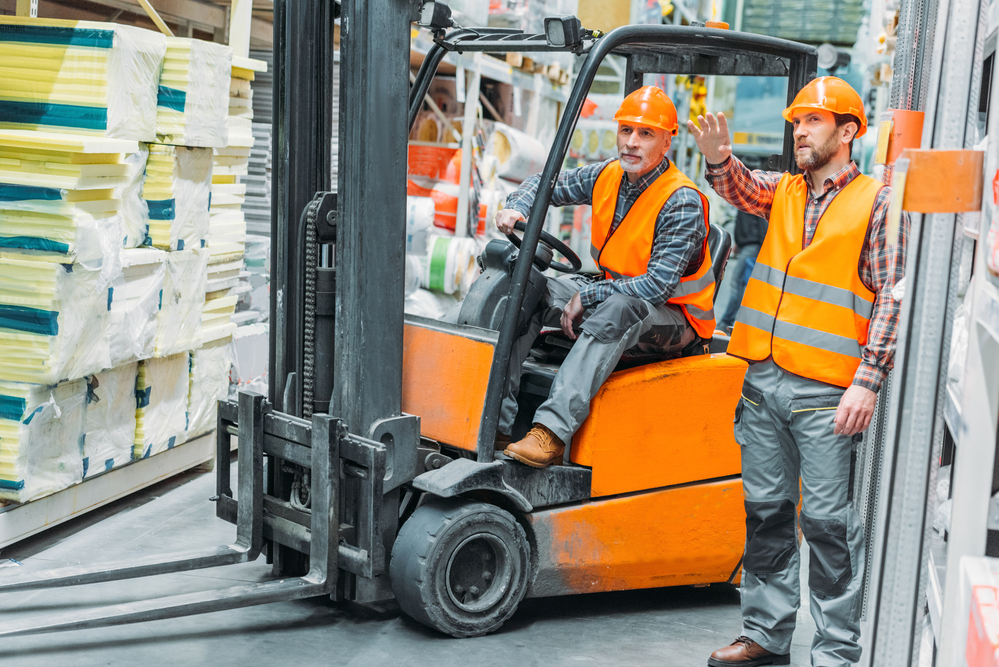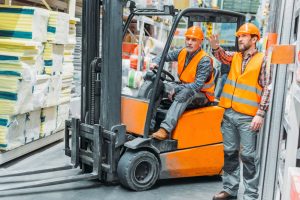 As an indispensable piece of equipment, the forklift has become heavily relied upon as part of the construction, manufacturing, shipping, and warehousing operations worldwide. Unfortunately, they are also a major factor in thousands of serious workers' compensation claims related to traumatic workplace injuries and wrongful deaths. The human body is no match for a forklift that weighs thousands of pounds. Humans will almost always suffer serious bodily injury in an altercation with a forklift, but possibly property and equipment damage.
OSHA estimates that forklift-related accidents kill as many as 100 workers in the US each year while seriously injuring thousands of others. Not only is the forklift itself a factor, but the operator, workplace environment, as well as an awareness of safety procedures or the proper use of forklifts. According to the CDC's National Institute for Occupational Safety and Health (NIOSH), poorly or untrained, trained operators may not be aware that they should avoid turning on grades, ramps, or inclines, or that they may need to stay buckled in the forklift if a tip over occurs. By adhering to safety guidelines, proper training, and assuring safe working conditions for oneself and their co-workers, many of these issues can be mitigated.
Moreover, due to the catastrophic nature of the injuries suffered in construction accidents, one might find it difficult to return to normal life. In many instances, injured workers cannot return to their previous jobs because they have suffered life-changing injuries that affect them and their family life.
If you or a loved one has been injured in an accident involving a forklift due to the negligence or recklessness of another party, even if you are a bystander injured by someone operating a forklift, you may be entitled to compensation through a workers' compensation or personal injury claim.
The personal injury lawyers of Cohen & Riechelson have been serving clients injured in work-related and construction accidents involving forklifts and other heavy machinery since 1972. We will fight to protect your legal rights as we have done for clients across Pennsylvania, including towns like Levittown, Northeast Philadelphia, Millbrook, Bensalem, Feasterville, Penndel, and all of Bucks County. Lean on our knowledge and experience to attempt to recover full and fair compensation for your injuries.
Contact us online or phone us to arrange a consultation with an experienced  Pennsylvania (215) 337-4915 or New Jersey (609) 528-2596 personal injury lawyer.
Typical Forklift Safety Issues in Trenton, New Jersey & Bensalem, Philadelphia
Studies show that many preventable forklift-related accidents are due to insufficient training or lack thereof. Several other factors that contributed to these incidents were:
driving at a high rate of speed
age of the forklift
poor forklift maintenance
malfunctioning brakes
poorly designed premises that result in collisions or blindspots
incorrect reverse driving or backing-up techniques
stunt driving
giving co-workers rides on the forklift load
improper signage not warning others a forklift is being operated in the area
improperly parking the forklift
lack of proper safety attachments
falling loads
tipping or rolling over
Common NJ and PA Forklift Accident Related Injuries
Forklift accidents victims often suffer from devastatingly traumatic and long-term injuries such as:
maimed, crushed, or lost limbs
An experienced personal injury lawyer may be able to help you gain compensation for income benefits, medical expenses, current and future loss of wages, pain and suffering, rehabilitation, and more.
Investigating Workplace Injury & Forklift Accident Claims in NJ and PA
Depending on the investigation findings into the precise sequence of events leading up to a forklift accident, it may be possible for an accident injury victim to file a workers' compensation claim with his employer.
Employers must maintain safe working conditions for all of their employees. When dangerous conditions are present, employers are obligated to fix those conditions, or at the very least, warn their employees of any related risks involved. It is the responsibility of each employer to provide their staff with a safe working environment each day. When it comes to potentially dangerous equipment like forklifts, employers, supervisors, and workers must violate OSHA guidelines and take extra precautions.
If a defective forklift part caused the accident, the victim could potentially file a product liability lawsuit against a third party, such as the forklift manufacturer. The ability to pursue damages from a third party is often necessary to get full compensation for injuries in cases like this. New Jersey places a cap on the number of damages that an injured worker can receive through workers' compensation.
New Jersey & Pennsylvania workers' compensation process is incredibly complex and involves complicated legal procedures. Because of the strict statute of limitations in workers' compensation cases, the attorneys at Cohen & Riechelson can guide you through the legal process and make sure that you file all necessary documents and paperwork in a timely fashion to help you win your claim and secure maximum benefits. This support assures that you have the necessary evidence to bolster your claim and leave no doubt about its legitimacy.
Contact a Trenton, NJ & Northeast, Philadelphia Personal Injury Attorney Today
We will help you file your claim and get you the compensation you deserve. Because we handle workers' comp and personal injury cases on a contingency basis, we don't get paid if we don't win your case.
Call us anytime to discuss your case, or contact us online or by telephone at (609) 528-2596 from New Jersey or (215) 337-4915 from Pennsylvania to arrange a free, confidential consultation with an experienced New Jersey and Pennsylvania injury attorney to schedule a free consultation at our Pennington or Hamilton offices.