The Burden of Proof for Recovering Damages in an Accident in New Jersey
The no-fault system determines that after an accident, a person's own auto insurance covers the initial costs associated, whether or not the party was responsible for causing the accident.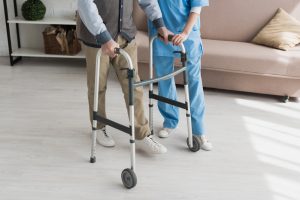 Drivers on the road inevitably face the risk of being in an accident. In a densely populated state like New Jersey, and with the increase in mobile technology that causes more distractions on the road, minor and major accidents have seen a rise in recent years. If you have been in an accident because of someone else's negligence, it seems reasonable that recovering financial compensation for medical expenses incurred as a result of the accident as well as damages to your automobile or other property would be a fairly straight-forward process.
In New Jersey, which is a no-fault state, the initial funds to cover expenses and damages come from one's own auto insurance provider, regardless of who was responsible for the accident. Additionally, New Jersey drivers adhere to a system of comparative negligence, in which the amount one is responsible for paying in an accident is directly proportional to the percentage of fault that they had in causing the accident.
So what are the implications of no-fault laws, and how does comparative negligence affect a victim's capacity to recover full damages for the financial and other hardship they underwent as a result of someone else's negligence on the road? Read on to learn more.
What does it mean to live in a state that abides by the no-fault insurance system?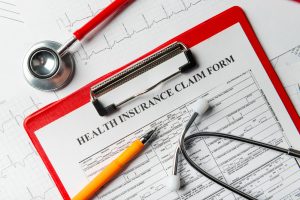 The no-fault system determines that after an accident, a person's own auto insurance covers the initial costs associated, whether or not the party was responsible for causing the accident. This is helpful because, while a victim will certainly file a claim against the responsible party's insurance provider and perhaps a personal injury lawsuit, immediate funds are available for medical expenses and auto repairs. Sometimes, especially because the burden of proof is with the victim, it can take months to settle a claim. For this reason, having immediate access to reimbursement – to the extent that your own insurance covers – is a boon of the no-fault insurance system.
On the other hand, it is much more difficult to recover damages such as "pain and suffering" as caused by an automobile accident under New Jersey's no-fault auto insurance law. Only when a threshold of severity and permanence of injury is met can a victim sue for pain and suffering reimbursement. Again, the burden of proof lies with the victim.
What is comparative negligence?
Fault and comparative negligence are determined on a case-by-case basis. The premise of comparative negligence is noted in New Jersey Statutes Annotated (NJSA) 2A:15-5.2 and is the means by which insurance companies determine how much each party was liable for an auto accident. According to the New Jersey Comparative Negligence Act, the amount of damages awarded to a victim of a car accident is directly proportional to the percent of liability that the negligent party had in causing the accident. For example, if $1,000 of damages were sustained in an auto accident, but the victim of the accident is determined to have been 50 percent at fault, they will receive only $1,000.
What is the burden of proof for a victim of an accident?
In order to recover damages in a personal injury case related to an automobile accident, the suing party must provide a jury or judge with the preponderance of evidence standard. The preponderance of evidence standard means that the reviewing party – judge or jury – must be convinced of the plaintiff's version of the events over those provided by the other party's insurance company. This burden of proof is less of a burden to bear than that which is required in criminal courts: proving beyond a reasonable doubt.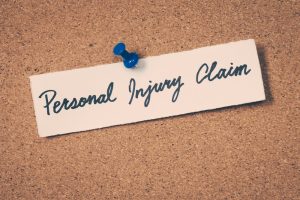 This also means that the insurance company's defense doesn't necessarily have to be a strong force. The defense attorney simply needs to ensure that the judge or jury is not convinced that your version of the events is solid. The one main exception to this rule is if the defense attorney uses what is called an affirmative defense as a way to destabilize the plaintiff's claim. In this case, the defense attempts to prove that the negligence of the suing party also caused the accident. If this is the case, they, too, must meet the preponderance of evidence standard and provide evidence that proves to the jury that their version of the events is true.
Contact an Experienced Trenton Personal Injury Attorney to protect your rights
At Kamensky Cohen & Riechelson, our experienced team of personal injury attorneys supports clients across Trenton office, Princeton, Lawrence, Hamilton, New Brunswick, and across Mercer County in all matters of personal injury law.
Our unique approach helps our clients tend to their own recovery instead of worrying about recovering their fair share of damages caused by their accident and move on in health as soon as possible.
To meet with a member of our team today to discuss your accident, please call us at (609) 528-2596 or go online to schedule a free, no-risk consultation with a personal injury lawyer.