East Windsor NJ Negligent Driver Car Accident Attorneys
Auto Accident Injury Lawyers with Offices in Hamilton and Pennington, New Jersey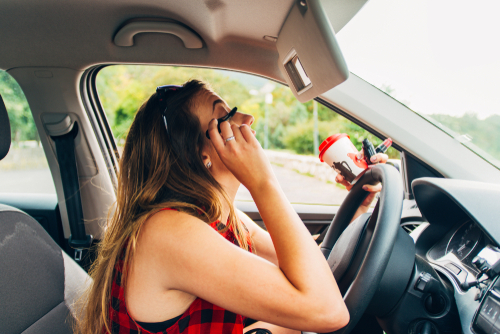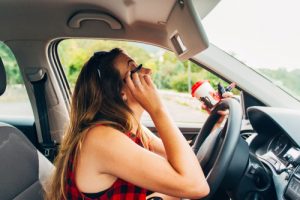 Everyone who drives on the road needs to recognize that driving is both a privilege and a responsibility. A car can be a dangerous weapon when it is operated by the wrong person. Unfortunately, no matter how careful you are when you get behind the wheel, you still might be involved in a serious car accident because not every driver is responsible. Worse yet, these accidents often result in catastrophic injuries. You should not be forced to pay expensive medical bills because of injuries sustained in an accident that was caused by a negligent driver. Additionally, irresponsible drivers need to be held accountable so that this sort of thing doesn't happen again in the future.
When a person is negligent, it means that he or she has behaved in a careless manner affecting other people around them usually on a physical basis. Negligent behavior refers to a person that does or performs an action that should not have happened, such as texting and driving, driving under the influence of alcohol. It also encompasses the actions that should have been performed by a driver but were omitted, like stopping in front of a red light or getting in the middle of pedestrians crosswalks.
Negligent Drivers Cause Car Accidents in Mercer County NJ
Drivers have a legal duty to safely operate their motor vehicles on the road. However, far too many drivers on the roadway are negligent and fail to obey traffic laws. The result of this negligence can be a serious car accident with catastrophic injuries.
Some of the most common types of driver negligence include:
Distracted Driving: Distracted driving occurs when a driver is preoccupied with a non-driving activity, such as talking on a cell phone. This is actually one of the most common causes of multiple-vehicle accidents.
Drunk Driving: An intoxicated driver can potentially cause the most serious car accidents because they have extremely slow reaction time and lack the judgment needed to avoid a crash.
Speeding: Far too many drivers on the road don't realize that they need to slow down until it is too late. Speeding on the highway is incredibly dangerous because a collision will often involve multiple vehicles traveling at high speeds.
Running a Red Light: Collisions involving a driver who runs a red light or a stop sign are potentially catastrophic because the victim is often unprepared for the crash.
Rear-End Collision: A rear-end collision can result in whiplash injuries. These injuries can cause severe, permanent damage to a person's back and neck.
Securing Compensation for Auto Accident Injuries in Pennington NJ
It is important for negligent drivers to be held responsible for the accidents they cause. The best way to ensure that a negligent driver learns their lesson and avoids acting recklessly in the future is to hold them accountable in court. You should not have to foot the bill for someone else's negligence – even if you were partially responsible for the collision. Since New Jersey uses a "comparative negligence" law for motor vehicle accidents, you can still recover partial damages even if you were partially at fault for the accident.
Cohen & Riechelson is a law firm with a rich tradition in New Jersey. Our attorneys have successfully represented auto accident injury victims in Trenton, Pennington, Hamilton, Lawrence, and throughout Mercer County since 1972. During that time, we have gained a unique understanding of how insurance adjusters think in these kinds of cases. We know how to negotiate with the insurance companies to maximize your compensation.
Contact Our Trenton NJ Negligent Driver Auto Accident Lawyers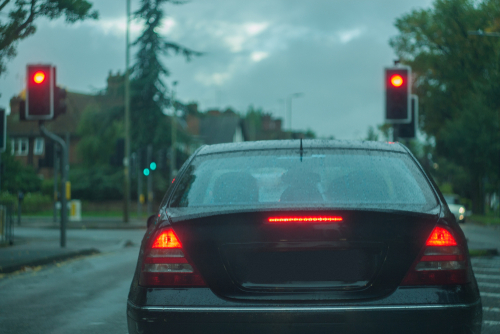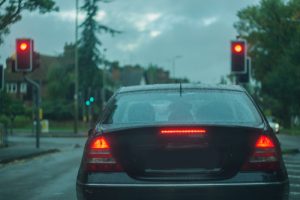 If you have been involved in an automobile accident, and you are seeking reimbursement from another involved party for their role in the accident, contact a member of our legal team today to discuss the steps you can take to ensure that you receive your fair share.
At Cohen & Riechelson, we are familiar with car accident causes, and we know how they can become a complicated involving causation, and oftentimes with multiple parties involved. Dealing with insurance companies is not an easy task and usually requires detailed knowledge, and that´s why we highly recommend consulting an experienced attorney.
To learn more about the potential for financial compensation through a personal injury claim, please contact us online or call our Mercer County NJ offices today at (215) 337-4915 for a free and confidential consultation.
Auto Accidents Related Content