Trenton NJ Single-Vehicle Auto Accident Lawyers
Representing Injured Victims throughout Mercer County, New Jersey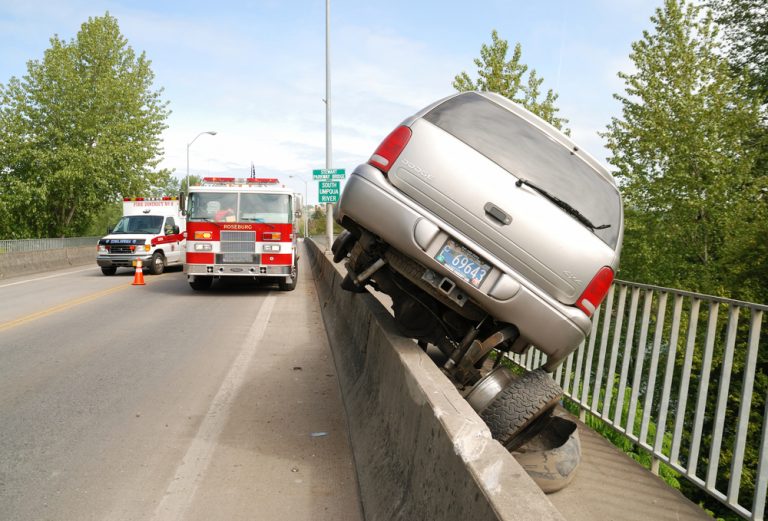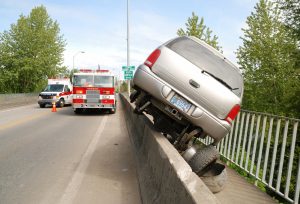 Although most auto accidents involve two motor vehicles, this isn't always the case. Sometimes, drivers and passengers are injured in single-vehicle accidents. A single-vehicle accident typically occurs when a driver loses control of their vehicle. Although many people believe that driver error is usually responsible for this type of accident, the reality is that many single-vehicle accidents are unavoidable. Sometimes, there is simply nothing that a driver can do to avoid a crash. However, you should never assume that you have no legal recourse for a single-vehicle car accident. Even if there was not another driver involved in your accident, you might still be able to sue some other party for damages.
Causes of Single-Vehicle Accidents in Mercer County, New Jersey
There are a number of causes of single-vehicle accidents in New Jersey. One of the major causes of these types of accidents is road hazards. When a road maintenance crew does a poor job of repairing the roadway, the result of that shoddy work can be deadly to drivers and passengers on the road. A pothole or a poorly demarcated line in the road can pose serious risks to anyone operating a motor vehicle in that area.
Another major cause of single-car accidents is vehicle defects. When a manufacturer or distributor fails to do their job properly, the result can be tragic. A number of single-vehicle accidents are caused by defective auto parts that never should be put in circulation. Depending upon the circumstances, tire blowouts or airbag deployments can be deadly.
The other main causes of single-vehicle auto accidents include:
Weather Conditions: Rain, snow, and ice on the road can make it difficult for drivers to maintain control of their cars. The government needs to take measures to ensure that roadways are safe during storms and inclement weather.
Pedestrian Accidents: Jaywalkers create safety risks because a motor vehicle driver may not be able to swerve in time. Additionally, the driver can actually hit another car or object when swerving to avoid the pedestrian.
Bicycle Accidents: A bike rider who isn't careful could be hit by a motor vehicle.
Crashes into Animals: When an animal darts across the road at night, it can be difficult for a driver to react quickly enough to avoid hitting the animal.
Pursuing Compensation for Single-Car Accidents in Mercer County NJ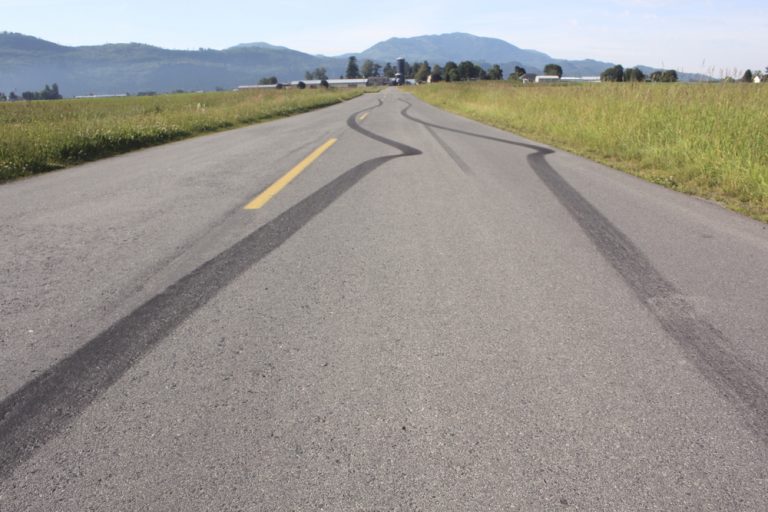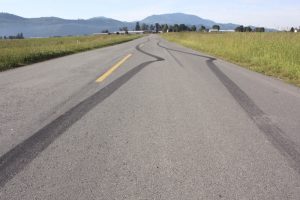 Even if you are at fault in the single-vehicle accident, you can file a claim with your insurance company for compensation for your medical bills. That's because New Jersey is a no-fault state. However, insurance companies often contest single-car accidents because they are worried about fraudulent claims. That's why it is important for you to have an attorney on your side as early in the process as possible.
Cohen & Riechelson is a well-respected law firm that has more than 40 years of experience representing auto accident victims throughout Mercer County NJ, including Hamilton, Princeton, and Hopewell. We know how to preserve the evidence in these kinds of cases and perform a vehicle inspection in order to determine whether the car had defects which caused the accident. We can also make sure that you file documents in a timely fashion. It is important for you to file all paperwork before the statute of limitations expires; otherwise, you could lose the ability to sue forever.
Call a Hopewell NJ Auto Accident Attorney for Immediate Assistance
When it comes to recovering damages or if you are being sued for a car accident, it is advisable to consult a local personal injury attorney at Cohen & Riechelson's office. An experienced attorney can guide you step by step to handle your case the best way possible, including assisting you with settlement negotiations and putting together the required paperwork and details for a trial. You don´t have to deal with this complex issue by yourself.
If you have been injured in a single-car accident in New Jersey, Cohen & Riechelson can help you get the compensation you deserve. Call us now at (215) 337-4915 to discuss your particular case, or fill our online form to schedule a free consultation at our offices in Pennington or Hamilton, NJ.
Auto Accidents Related Content