Uber and Lyft Accident Lawyers Mercer and Middlesex County New Jersey
Ride-Sharing Accident Attorneys serving New Jersey and Mercer County, including Princeton, New Brunswick, Lawrence, and Hamilton
Uber and Lyft have become increasingly popular ride-sharing companies used by people who need affordable transportation. With the increase in use and demand comes an increase in car accidents. If you have been injured as a passenger in a ride-sharing motor vehicle accident, you have the right to seek financial compensation for your injuries.
Who is responsible and what insurance should I use when seeking recovery?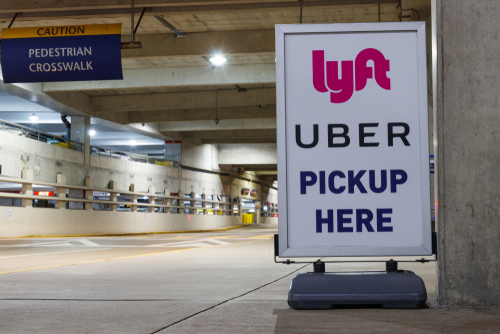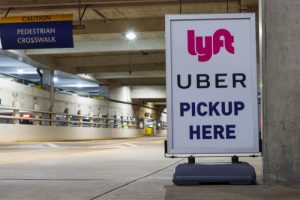 If you are injured in an accident, you immediately think that your insurance will cover the cost of your injuries. This is not the case. Your insurance will not cover you if you were a passenger in another person's vehicle in which there was an accident. It is likely that a claim will need to be made through the Uber or Lyft driver's insurance.
The ride-sharing companies require the individual drivers to carry their own insurance as they are not considered employees, but instead, independent contractors. Ride-sharing companies hope to escape third party liability by not qualifying the drivers as "employees." While the companies require drivers to have insurance, it is unclear whether they require actual proof of "commercial" insurance as opposed to individual insurance. A driver may have automobile insurance but he is likely covered as an individual driver, not as a commercial driver. In these cases, the driver's insurance company would not cover the injuries as the insured likely inserted a clause into the policy that exempts them from liability if the person is using the car for commercial purposes.
Ride-sharing liability insurance
Luckily, in these situations, companies like Uber and Lyft have policies that are known as third-party insurance policies covering you in the event of an accident. These policies apply in cases in which it can be demonstrated that the ride-sharing driver was at fault for causing the accident, or contributed to the injuries of the passenger. In some cases, the accident may be the fault of another driver of a second vehicle involved in the crash. In this situation, the negligent driver's insurance company may be financially responsible. Sometimes, it may be unclear who is at fault or it may be that multiple parties caused the accident, in which case all parties may be named in a lawsuit. Regardless of who is at fault, you can assist your claim by following through with the items noted below.
What to do if you are in a ride-sharing accident
No matter what the circumstances, there are certain things you should do if you are involved in an accident as a passenger in a ride-sharing wreck.
Remain on the scene
First, you should remain on the scene of the accident or nearby. The police should be called and you should wait for them to arrive. If you saw what happened, tell the police. Also, ask the officer for the name of the police department he is with and possibly obtain his contact information. This information will be helpful for obtaining a police report in the future. The report can prove useful in obtaining any witness, driver, and insurance information. It is imperative that you know who was involved in the accident so that you can seek recovery from the right parties. If anyone attempts to leave the scene, try to obtain their license plate information or car make and model by snapping photos with your phone or writing it down.
Seek Medical Treatment
Secondly, seek medical treatment right away. If EMS or other emergency personnel arrive, get treatment and seek the advice of a doctor. Additionally, abide by the recommendations of the doctor and attend all follow-up care and treatment.
Keep Uber or Lyft record to show proof of your ride
Equally as important is maintaining proof of your ride-share by keeping the Uber or Lyft record. The record will include the cost, the company, and the identity of the driver. You should also report the accident to the ride-share company and put them on notice of the accident. Many drivers may plead with you to not report it to the company but failing to do so may jeopardize your claim.
Contact a ride-sharing accident attorney today for a free case evaluation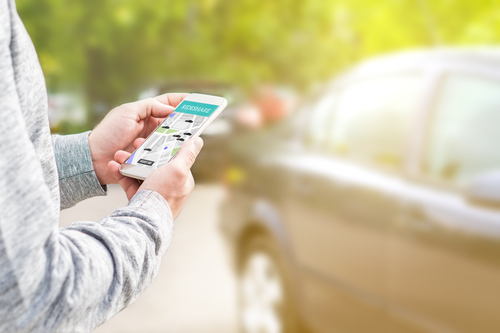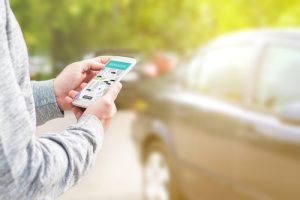 Remember, you need to further your best interests in order to seek financial recovery for any injuries that you sustained in the crash. The next step is to find an experienced personal injury lawyer who can assist you in gathering all necessary information and filing a claim. If you have been injured in a ride-sharing accident, contact our firm today for assistance.
Your experienced attorneys at The Law Office of Cohen & Riechelson will help you through the insurance claims process and assist you to obtain important documents, such as a police report, medical records, phone records to determine if the driver was distracted at the time of the crash, and more.
Your attorney can thoroughly review the details of your claim and put together a strong claim in your favor. After an accident involving an Uber or Lyft driver, your priority should be recovering from this traumatic experience.
Serving across New Jersey and Mercer County, including Princeton, New Brunswick, Lawrence, Hamilton, and Trenton, attorneys at CR will work side by side to fight for the compensation you deserve. Contact us today to get started with your personal injury claim. Get started by calling (609) 528-2596 or checking our online form to schedule your consultation today.