Explore the impact of drunk driving on car accidents in New Jersey and how our firm can help if your accident has contributed to these statistics.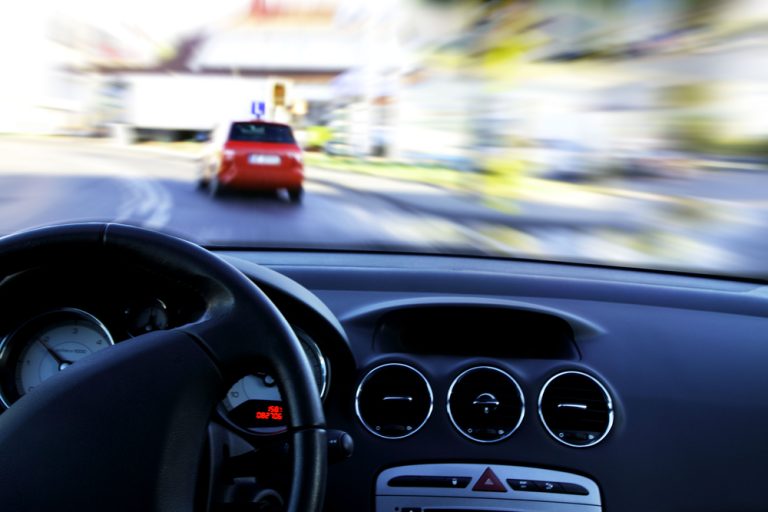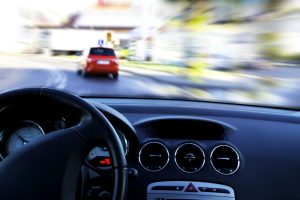 Driving in New Jersey puts you at risk of being in some type of automobile collision over the course of your driving career. Due to crowded urban conditions and climate-related maintenance issues on roadways, getting in an accident on New Jersey streets is a definite possibility. There are many different reasons that automobile accidents happen, and some are more frequent than others.
Common Motor Vehicle Accident Causes in New Jersey
With the influx of handheld technology and a go-go-go culture, distracted driving is commonplace on New Jersey roadways today. Taking your eyes off the road and your hands off the wheel because of texting, eating, engaging in conversation, or other distracting habits severely elevates the possibility that you will get in an accident and potentially cause harm to yourself and others. According to the National Highway Traffic Safety Administration (NHTSA), distracted driving caused over 3000 deaths on the road in 2019. Another startling statistic that speaks explicitly to New Jersey drivers' poor habits comes from the NJ State Police Fatal Accident Unit, which cited distracted driving as the number one cause of auto accident deaths in 2018, a fact which has seen multiple consecutive years of statistical reality in New Jersey.
Single vehicle car crashes are another serious source of injury and death in New Jersey every year. A startling statistic by the Insurance Institute for Highway Safety states that over 50 percent of auto accidents in the United States in 2019 involved only one car. These collisions resulted in the death of over 19,000 people across the country during the year. This figure largely outnumbered fatalities caused by multiple vehicle accidents.
Other car accident causes in New Jersey include (but are not limited to) aggressive driving, side-impact, and head-to-head impact collision, and driving while under the influence of drugs or alcohol.
A Focus on Accidents Caused by Drunk Drivers in NJ
Unfortunately, the drinking culture in New Jersey causes a prevalence of drunk driving in the state. This is not, however, just a local problem. According to the US Centers for Disease Control and Prevention (CDC), 29 people die across the country every day because they or someone else takes to the streets while under the influence of alcohol or another drug. The CDC reports that in the 11 years between 2008 and 2019, 1,459 people were killed on New Jersey's roadways due to an alcohol-impaired driver. In New Jersey, as in the rest of the country, men are over twice as likely to die due to an alcohol-related accident as women. According to 2017 data by the New Jersey State Police, over 25 percent of the 5,316 motorcycle drivers who died on New Jersey roads had a blood alcohol content (BAC) over the legal driving limit, 0.08%.
How Can an Attorney Help If You or a Loved One Has Been Injured or Killed Due to Someone Driving Under the Influence?
Driving under the influence of drugs or alcohol is illegal, and drivers can face criminal charges for a DUI. The purpose of a criminal proceeding is to protect the public from future errors in judgment that can have dangerous and tragic outcomes. As such, a driver can be criminally charged with a DUI even if they have not caused an accident or injured anyone. If, however, a person driving under the influence has caused an accident and injury to another, the victim can seek damages in civil court. In this case, the victim must prove negligence and fault and provide documented medical expenses, lost wages, out-of-pocket costs, and psychological repercussions of the accident.
Because New Jersey is a no-fault state, a victim must prove that the injuries they sustained in the accident are sufficiently severe to warrant that the impaired driver's auto insurance provider be responsible for covering those damages. A victim has the burden to prove severity and causation to successfully win a personal injury lawsuit, even though the driver responsible for the accident was under the influence.
Contact Our Drunk Driving Accident Injury Attorneys with Offices in Hamilton NJ
Have you been injured in an accident with a drunk driver in New Jersey? After an accident, it's essential to have the support of an experienced New Jersey drunk driving accident lawyer to ensure that you recover the most comprehensive damages award or settlement.  At Cohen & Riechelson we understand the strain being an accident victim can cause, especially if someone driving while intoxicated or under the influence of drugs caused you harm. We are here to support you and work towards recovery physically, emotionally, and financially.
We serve clients in Mercer County, Middlesex County, Somerset County, and throughout New Jersey. If you or someone you love has been injured by a drunk driver, contact us at 609-528-2596 for a free, confidential consultation to discuss your case and the legal options you may have for receiving compensation.