Car Accident Lawyers in Ewing, NJ
Experienced Attorneys Managing the Complexities of Insurance Claims and Personal Injury Lawsuits Arising from Car Accidents in Ewing, New Jersey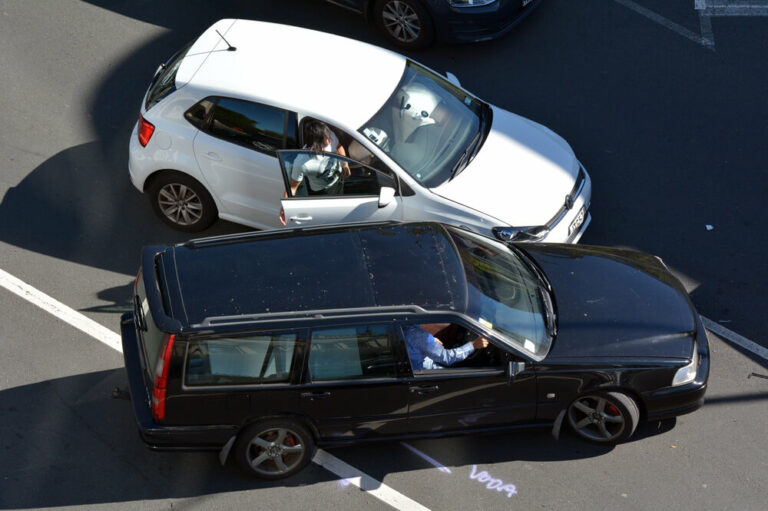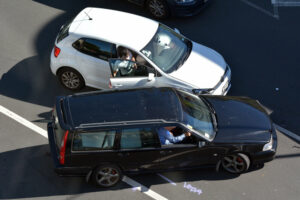 Nestled in the heart of New Jersey, Ewing is a community that effortlessly blends its historical charm with modern growth. Despite Ewing's attractive landscapes, lovely residential neighborhoods, shopping centers, and heritage, it is still susceptible to car accidents and the associated consequences and complications of motor vehicle collisions. Some areas of Ewing are more vulnerable or prone to accidents. Here, our Ewing car accident attorneys will portray life in Ewing and examine the various aspects of car accidents in this unique New Jersey town. More importantly, we will highlight critical roadways, accident severity, the insurance-related challenges that often befall its residents, and how legal counsel from our renowned law firm, Cohen & Riechelson, can be a valuable asset when navigating car accident claims in Ewing. Contact us for immediate assistance and a free case review today at (609) 528-2596.
Reasons for the Hustle and Bustle of Ewing NJ
Living in the central New Jersey municipality of Ewing, folded between multiple metropolitan hubs, opens doors to cultural experiences and nearly windows back in time. For instance, you can realize dreams of seeing the New York City Ballet perform at Lincoln Center or book tickets for the world-renowned New York City Rockettes at Radio City Music Hall in an hour and a half. From Ewing, It takes less than 45 minutes to arrive by car at many Philadelphia landmarks like the celebrated Philly South Street, The Liberty Bell, and Independence Hall.
The accessibility to these major cities is accomplished by a series of well-connected roadways and highways while still buffered by neighboring suburban towns, beautiful farmlands, eclectic downtowns, diverse shopping areas, and prominent historical sites. Ewing is a well-located town that provides access to both rural and urban backdrops. Over the years, the town's population has steadily increased, underscoring its pivotal role as a distinguished NJ community.
Navigating Ewing's Most Trafficked Roadways
Ewing's ties to booming interstates, main roadways, and backroads form a neat and efficient travel grid facilitating manageable transportation, commerce, and daily life. Interstate 95 (I-95), Interstate 295 (I-295), and US Route 1 (US 1) are the main transportation pathways that circle Ewing, making for both swift trips to regional metropolises and convenient connections to neighboring communities. Although these roadways are integral to daily life for locals, tourists, Ewing's infrastructure, and lifelines for commuters and businesses, they do not come without hazards or risks.
Elements Contributing to Car Accidents in Ewing
Car accidents in Ewing can vary widely in severity, with the diversity influenced by numerous factors, including but not limited to setting, weather, speed, impaired driving, pedestrian or cyclist volume or involvement, types of vehicles involved, roadway hazards, device usage and other distractions leading to or at the moment of impact, and driver health. The states and circumstances of specific roads and/or certain intersections can further aggravate the level of danger.
Route 1 is known widely as a hazardous roadway. It spans from Florida to Maine, with the most notoriously difficult and dangerous portion of Route 1 cutting through New Jersey. Aside from the unintended roadway collision, drivers along RT-1 must be alert and prepared to switch from defensive to proactive driving, as there are drivers armed with poor decision-making, unsound states of mind, or bad intentions. In 2022, a fatal teen driving calamity occurred in New Jersey on Route 1 due to illegal street racing at speeds reaching over 100 miles per hour (mph). Sadly, the outcome was the heartbreaking fatality of a young student female passenger in one of the offending vehicles.
Leading Types of Accidents on Ewing's Roads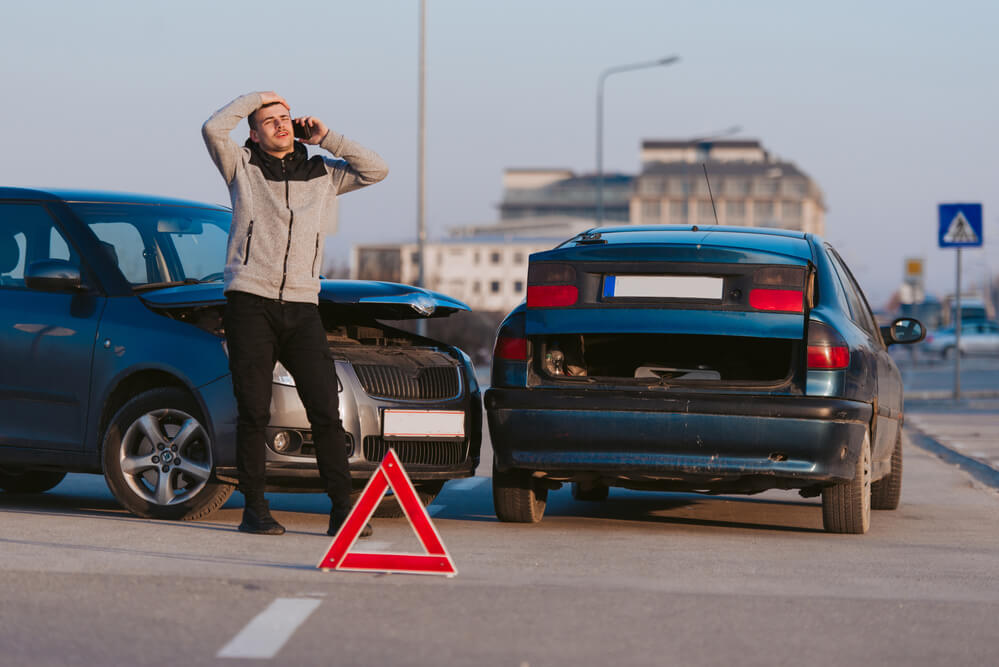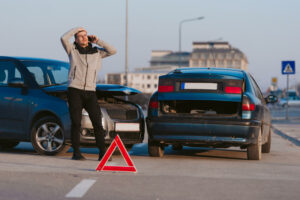 Some accidents, like those at high speeds on major or congested roadways, head-on collisions, T-bone accidents, and rollovers, are more likely to result in severe injuries and loss of life. Head-on collisions, although typically more infrequent, are disproportionately responsible for car accident fatalities. Avoiding such accidents is not always possible, but there are some ways to protect yourself: stay attentive, practice defensive driving, and be mindful of your surroundings in the event you need to switch lanes, start braking, or get in the shoulder. Most importantly, never engage in distracted driving, like using your phone or turning your gaze to the back seat and participating in actions other than driving when behind the wheel. Unfortunately, even the most experienced and vigilant drivers can sometimes get caught off guard. Similarly, T-bone collisions, often occurring at intersections, can result in terrible injuries due to the limited protection on the sides of most vehicles. Rollover accidents are incredibly treacherous, with the most considerable risks associated with larger or, more specifically, taller vehicles, such as SUVs and trucks, even more so when speeding or while navigating sharp turns or harsh curves in the roadway.
Managing Insurance Hurdles After a Car Accident in Ewing
Managing insurance-related problems is a common challenge following car accidents in Ewing. Issues like insurance claim denials, bad faith practices, and encounters with uninsured or underinsured drivers can complicate a stressful situation. Insurance claim denials involving an insurance company refusing to honor a legitimate claim can be a major concern and considerable hurdle for accident victims.
Equally troublesome are situations where an insurer conducts its job unethically or intentionally improperly, failing to fulfill the obligations under the policy. Bad faith practices indicate that the insurance company still needs to uphold its duty and meet its commitment to the policyholder fairly and honestly. Making matters worse, there are underinsured drivers and drivers who are entirely uninsured. When an accident victim is entangled in a crash with a driver who has insufficient or no insurance, they are at risk of not receiving the compensation they need and deserve for the damages and injuries incurred.
Contact a Ewing Township Car Accident Lawyer at Cohen & Riechelson for Legal Assistance Now
Dealing with the aftermath of a car accident and handling insurance claims can be exceptionally difficult. Aside from understanding legal regulations and the process, you may also need to navigate negotiations. That's where a skilled Ewing car accident lawyer at Cohen & Riechelson can make all the difference. Our lawyers, focusing on personal injury law and car accidents in towns such as Ewing, New Jersey, can be immensely instrumental during your case and when it comes down to the outcome.
We offer essential advice, advocate for your rights, and empower you along the way to make sure you get the compensation you should after an accident. If you have been in a car accident in Ewing, New Jersey, in communities such as Altura, Braeburn Heights, Ewing Park, Ewingville, Fernwood, Glendale, Heath Manor, Hillwood Lakes, Prospect Heights, Prospect Park, Scudders Falls, Somerset, West Trenton, or nearby, contact an experienced and trusted Ewing personal injury attorney at our office for a free and confidential consultation. Get in contact with us now at (609) 528-2596.
Local Attractions in Ewing NJ
Further, Ewing offers a portfolio of local attractions that lend its vibrancy. Visitors of the Delaware-Raritan Canal State Park are often unprepared for the magnitude of raw beauty and breathtaking views the park offers, complete with serene trails and peaceful waterways beckoning outdoor enthusiasts. The forested paths teem with hikers, cyclists, dog walkers, birdwatchers, wildlife conservationists, geocachers, nature photographers, and even educational tours dedicated to exploring and embracing the surrounding wilderness. Ewing is also blessed with a gorgeous Delaware River waterfall, Scudders Falls, that draws in sightseers with its photogenic scenes and rugged white rapids.
Meanwhile, golfers flock to Ewing to perfect their swings in a scenic landscape on an 18-hole championship course, the public Mountainview Golf Course. Golf enthusiasts visiting Mountain View are never left wanting, as the course is fitted with a clubhouse, chipping area, and driving range. Additional activities and attractions are available through various cultural, historical, and recreational opportunities. Lastly, all are welcome, far and near, as Ewing retains the county's Trenton-Mercer Airport (TMA), enabling both commercial and corporate air travel.
Schools and Universities Continue to Boost Ewing's Population
Ewing prioritizes the well-being of its residents through a range of essential services. The town is home to educational institutions like The College of New Jersey (TCNJ) and Ewing High School. TCNJ was established nearly 170 years ago; the school is among the top 75 most competitive schools in the nation and has once again ranked as the number one seat for top public college in the United States. Ewing High School contributes significantly to the academic growth of the community with unique alums from celebrated jazz musicians, well-known television producers and writers, accomplished athletes, politicians, American ambassadors, and US representatives.
In terms of healthcare, Ewing is served by several nearby health centers and hospitals, providing residents with an avenue to quality medical care when needed. These institutions collectively contribute to the development and well-being of the town, making it a supportive environment for families and individuals alike.
Ewing's Historical Evolution and Legacy
Its rich historical background sets Ewing apart. With roots tracing all the way back to colonial America, Ewing has played a meaningful role in the region's history. Its historical sites, including the William Green Farmhouse, provide a fascinating window into the town's past. It was built around the end of the 17th century, initially serving as the living quarters of the late Judge William Green. The farmhouse is considered endangered as it is in fragile condition, but efforts continue to restore the significant historical site. The Temple House, or Benjamin Temple House, is another unique and well-preserved historical site of Ewing, built in 1750 and standing on the Drake Farm Park. Today, visitors of the Temple House can enjoy features like a museum and library as well as walking the grounds. Learning about this history adds depth to appreciating Ewing's present-day magnetism and fosters a connection with the town's enduring legacy.
Ewing's history is lengthy and rich, from its earliest narrative and inhabitants, the Lenni Lenape Indians, followed by the colonial period, later a transformation to an industrial seat in the 20th century, and many events, small and large in between, including WWII, are forever etched in the buildings, lands, and people of Ewing, NJ. Additional historical sites that can be explored within Ewing to get a scope of this town's story include the Ewing Church Cemetery and Mausoleum, a land that has devoted over 300 years to the community, where travelers can see history, for example, visiting the graves of revolutionary soldiers or honoring those who served in the Vietnam War. Nearby, St. Michael's Cemetery, built by locals in 1704, houses the resting place for one of the signers of our nation's Constitution and one of America's founding fathers, David Brearly. Additional sites include the Historic Crossroads Park and Bear Tavern Road, the ground George Washington's army marched along following their night crossing of the Delaware River on Christmas Day 1776. Two boulders with inscribed plaques denote the path along this road.