Mercer County Catastrophic Injury Lawyers
Seek Just Compensation with Help from Our Catastrophic Injury Attorneys in Princeton, NJ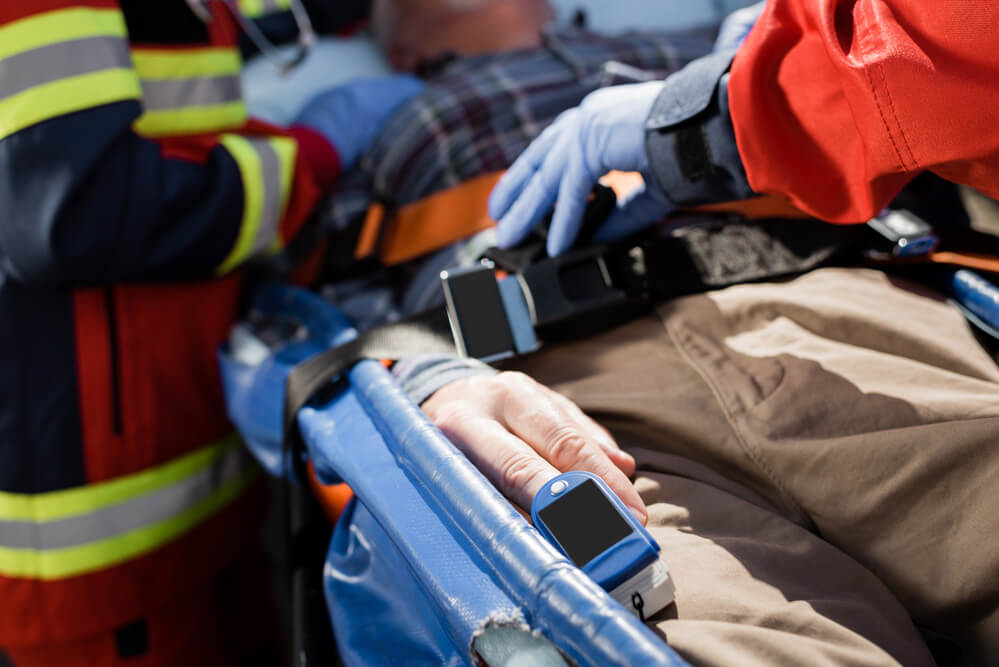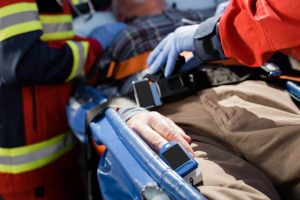 An injury that causes long-lasting injury or life-changing physical damage is catastrophic. This type of injury prevents the injured victim from living everyday life, working, or even being able to care for themselves either for a prolonged period or at all. A catastrophic injury can have severe repercussions for the victim's loved ones as they may need to care for the person round the clock or for a certain number of hours each day/night. Suppose you have a catastrophic injury or know someone who has unfortunately befallen this kind of injury. In that case, you need a talented catastrophic injury lawyer right away to begin investigating your case to see if you are entitled to a financial settlement.
At Cohen & Riechelson, for more than 50 years, we have represented numerous clients whose lives have been drastically changed by catastrophic accidents causing severe injuries. We are well known and highly respected in Trenton, Hamilton, Princeton, Hopewell, Lawrence, and elsewhere in Mercer County and New Jersey for taking the time to prepare a solid claim for any suffered damages and seek the compensation you deserve.
If you or a loved one has unfortunately suffered a catastrophic injury or bodily loss, do not hesitate to contact us at (609) 528-2596 today for a free initial consultation with one of our dedicated injury lawyers.
Leading Examples of Catastrophic Injuries
Catastrophic injuries are severe and can change your everyday life. Amputations, for example, can be devastating. Depending upon the affected area, a person may be able to work, although not necessarily what they did before. The quality of life can be improved with prosthetics, but they take a long time to be made and are prohibitively expensive when insurance companies don't approve them for the patient.
One of the most devastating catastrophic injuries is the TBI, also known as a traumatic brain injury. This is head trauma caused by a severe blow to the head or severe shaking of the brain. What is frightening about this condition is that it may not present symptomology immediately following an accident. TBI can affect emotions, behavior, cognitive capabilities, interpersonal relationships, and environmental distress (sensory overload). The intensity of the injury ranges from mild with gradually dissipating symptoms to severe with extensive cognitive and language disfunction.
Paralysis can result from a neck or spinal cord injury, and depending on the intensity and site, damage can be temporary or permanent. There are several treatments and physiotherapies that can diminish paralysis. It can be localized or generalized. Generalized paralysis is when multiple body parts are affected, such as hemiplegia (one arm and one leg), paraplegia (both legs), or quadriplegia (entire body from the shoulders down). Paralysis is one of the catastrophic injuries which affects victims and their families the most because the victim needs specialized care.
Spinal injuries are sometimes the cause of paralysis, but other spinal injuries are not. A herniated disc, soft tissue damage, whiplash, and a collapsed disk are spinal injuries without paralysis.
Crush injuries may result in disfigurement, amputation, or death. If not treated right away, crushed muscles and soft tissue can cause a life-threatening condition called rhabdomyolysis, which is essentially a blood poisoning through a protein called myoglobin released by the forces when they are crushed. The kidneys are responsible for filtering out the protein, but if the content of the protein is too high in the bloodstream and the kidneys cannot get rid of the waste fast enough, one can go into kidney failure, a condition that can be fatal.
Burn injuries range from a scar or two to disfigurement, loss of limbs, nerve damage, limited range of motion, and debilitating depression and anxiety. Depending upon the depth of the burns (first-degree burns being the mildest to third-degree burns being the most severe), treatment may range from plastic surgery to skin grafts. Burn victims experience devastating pain and suffering, physical and mental. Scars, especially facial scars, can cause depression and isolation.
Frequent Causes of Catastrophic Injuries in New Jersey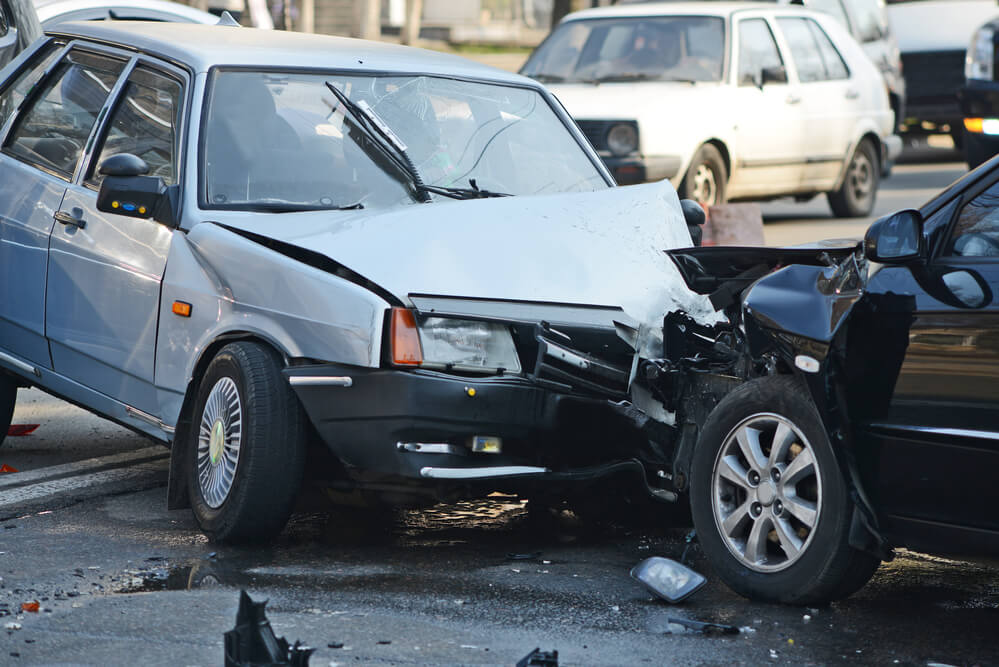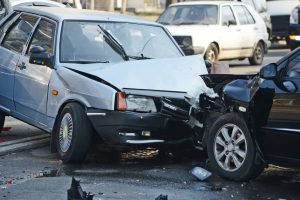 The most common cause of traumatic injuries is vehicle accidents. Cars, buses, trains, subways, trucks, and motorcycles require drivers who are alert and drive with the necessary precautions. Speeding, DUI, mechanical failures, road rage, and inclement weather are the most frequent causes of vehicle accidents, and the faster you are driving, the worse the impact. Whether you are on the Jersey Turnpike or the road down the block, an accident can change everything in a moment.
Additionally, medical errors can leave an individual and their family brokenhearted. Nothing can truly describe the sadness of watching a loved one suffer due to errors made by a physician or nursing staff. There is a standard of care expected, and harm caused due to the neglect of your doctor could cause massive injury and permanent suffering. Sometimes, medical malpractice can involve childbirth injuries, surgical errors, prescription errors, misdiagnosis, or a delayed diagnosis, all of which can lead to catastrophic injuries.
When you are at The Halo Pub on Nottingham Way, and you slip and fall on a wet floor, hitting your head and back, you could have a catastrophic injury and a premises liability case. They should be responsible for keeping the floor dry and the property safe for visitors and guests.
Defective products can likewise cause severe injuries. The most common are those related to cars, such as airbags, seat belts, and tires. Then there are medications with substantial side effects or medical treatments such as the vaginal mesh, medical instruments left in the body, or implanted devices. Even domestic appliances such as faulty water heaters that explode or clothes dryers that can store too much lint and start a fire can cause a catastrophic injury.
Lastly, construction sites are some of the most frequent places where catastrophic injuries occur. Heavy machinery and dangerous climbing on open floors with no windows or high beams are a disaster waiting to happen when the correct protocols are not in place. Roadside construction sites are just as dangerous and frequently result in traffic vs. worker accidents.
Financial Effects of Catastrophic Injuries
Medical expenses are usually the biggest headache to someone who has had a catastrophic injury because this kind of injury needs long-term treatment that may include several surgeries.
Rehabilitation will most likely be a requirement after a traumatic injury, whether it is physical therapy, speech therapy, or occupational therapy, to help the patient assimilate into regular life.
Loss of income can be a frightening reality. Victims who were once the family's breadwinners are now unable to work, and disability doesn't cover all of the bills.
Determining Liability for Catastrophic Injuries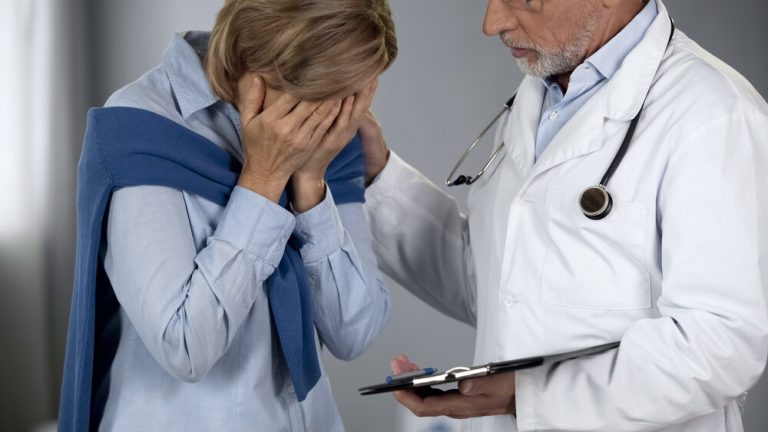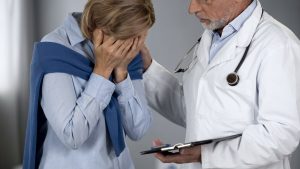 This depends upon each situation, but many don't know that a catastrophic injury claim can seek damages from multiple sources. For example, if a defective toy injured a child's eye, leaving them blind in that eye, the parents can sue the manufacturer, the maker, and the store that sold the toy. If a loved one were left paralyzed from a car accident where the other driver was under the influence of alcohol, you would sue the driver. Still, you can also sue the establishment that over-served the drunk driver. No matter your situation, a personal injury lawyer can best help you with your case. What is critical is to file your lawsuit within two years of the date of the accident. Failure to do so will make it impossible for you to get the justice you deserve.
Contact Trenton Catastrophic Injury Lawyers to Discuss Your Claim
If you or someone you care about has had the misfortune of being in an accident that caused a catastrophic injury, consider seeking legal help to file a lawsuit for maximum compensation. The professionals at Cohen & Riechelson are renowned catastrophic injury lawyers capable of conducting a thorough investigation that could deliver the award you need to recover without worrying about how your bills will be paid.
The attorneys at our long-standing injury firm know how to interview witnesses, medical staff, and specialists to assemble an iron-clad case for you. We also have the keen negotiating skills to stop the insurance company's lowball offers in their tracks. You deserve to be cared for and have someone looking out for you.
If you would like to know more about how we manage catastrophic injury cases and the way we can help you build a strong and well-founded claim in Ewing, East Windsor, Robbinsville, Hopewell, West Windsor, and across Mercer County and New Jersey. Contact our Hamilton office today at (609) 528-2596 to discuss your catastrophic injury case and whether a viable claim can provide economic relief for you and your loved ones. An experienced attorney is standing by to assist you in a free consultation.