Trenton Mass Transit Accident Lawyers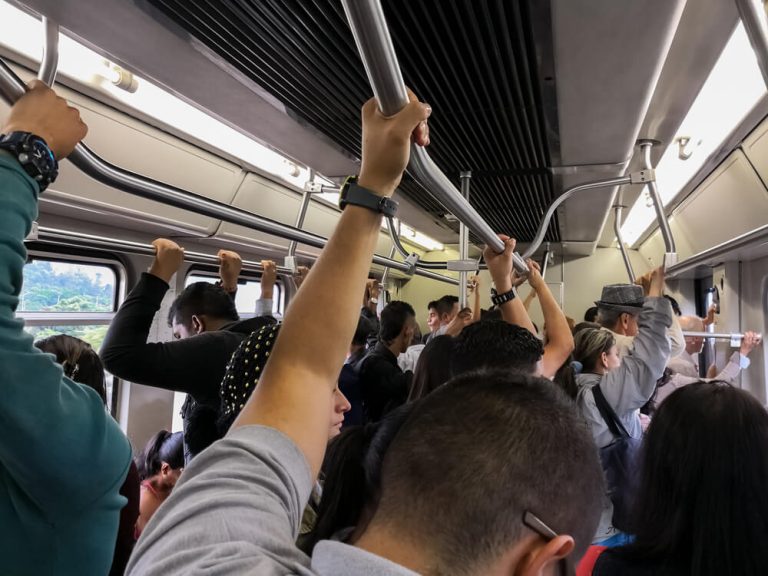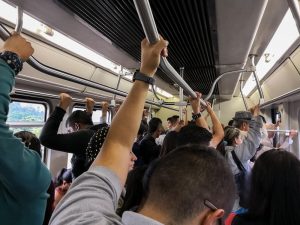 If you are a commuter taking mass transit for any reason, do you know what to do if you are the victim of wrongful and/or illegal conduct on the part of the mass transit entity? Did you know that these entities are usually public and therefore have a separate set of nuanced rules to follow if you have a legal complaint against them? Companies like NJ Transit are massive public entities with an endless amount of resources for legal claims against them; their victims in tort cannot afford to make a wrong move when pursuing relief against them. The information below will show you why it's necessary to retain experienced counsel if you plan on going after mass transit.
If you have been injured in a mass transit accident in Trenton, Lambertville, Ewing, Princeton, Hamilton, Lawrence, Robbinsville, or elsewhere in Mercer County or New Jersey, call the experienced injury lawyers at Cohen & Riechelson for the immediate assistance you need. We have over 50 years of experience representing clients with mass transit accident injuries and injuries from other types of accidents throughout New Jersey. Our reputation has become our greatest asset, through diligent work, successful results, and highly satisfied clients who recommend us to their friends and family when injuries place in them in vulnerable situations against powerful forces like insurance companies and public entities. Talk to a New Jersey mass transit accident lawyer for knowledgeable legal counsel regarding your possible injury claim today. Simply call (609) 528-2596 for a free case review and consultation.
Top Reasons People Use Mass Transit in New Jersey
According to NJ Transit, it provides almost 270 million passenger trips per year with 253 bus routes and 12 railway lines throughout the state of New Jersey. In New Jersey, a lot of people use mass transit for many reasons, but usually for school and work. The necessity for public transport is to be expected in the busiest communities, as well as for others from surrounding smaller towns who also utilize their services. Connecting New Jersey's many municipalities and areas is essential considering the populous nature of the state.
Can You Sue a Public Mass Transit Company in NJ?
Companies like NJ Transit are only liable as far as the Tort Claims Act allows, meaning that they enjoy a vast shield of immunity. Navigating passed this shield can be done successfully with an attorney. The claim, injury, and procedure must perfectly fit within the guidelines of suing a public entity.
NJ Transit is considered a public entity, but more importantly, they are considered a "common carrier" under the New Jersey Tort Claims Act and are held to a higher standard of care than private individuals are. The common law has described common carriers as entities or persons that hold themselves out to the public as being in the business of transporting passengers.
The statutory definition of "common carrier" includes any individual, corporation, or public agency operating motor buses or rail passenger service on established routes within New Jersey or between points in New Jersey and points in adjacent states.
Common Injuries Resulting in Claims Against Mass Transit Providers
Motor vehicle crashes are the number one cause of litigation against NJ Transit, with the resulting injuries spanning from property damage to fatalities (wrongful death). What public entities like NJ Transit are capable of being sued for is listed in Title 59. Same for their employees. The list of what litigation they are protected from is almost longer.
Dangerous conditions of public property are also a very common cause of action; if the strict burdens and requirements are met, will decide if these claims are successful.
Bottom Line: If your injury results from behavior listed in Title 59 The New Jersey Tort Claims Act as a potential cause of action, you can sue any public mass transit company and/or their employee(s) for damages.
David versus Goliath: Suing Mass Transit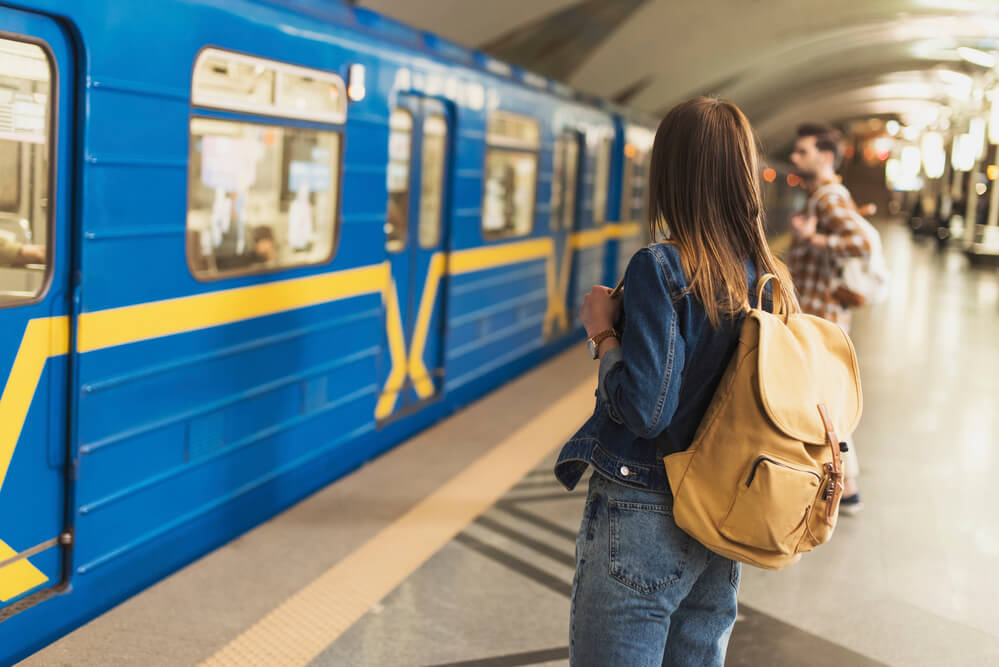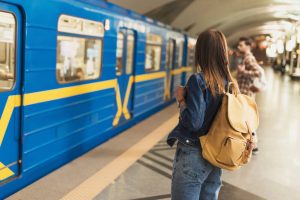 Suing mass transit (or any public entity on the basis of tort) like NJ Transit or the Port Authority of New York & New Jersey is not like suing another person or company. Suing an entity like that is extremely complicated and filled with hoops f to jump through. A Notice of Claim MUST be filed with NJ Transit within 90 days of the incident. This claim shows NJ Transit that you intend to sue based on the events that you allege. If this deadline is passed, so is your opportunity to collect any relief. This Notice is subject to strict content, time, and manner requirements. Once the Notice of Claim is filed, the filer has two years to file a lawsuit.
Title 59 "The New Jersey Tort Claims Act" encompasses the procedure of suing public, mass transit entities such as NJ Transit or PATH from what a Notice of Claim includes and who is served to what damages or relief may be awarded.
Potential Causes of Action
Public Entities (NJSA 59:2-2) and Public Employees (NJSA 59:3-1) can be sued for any injuries caused (as a natural consequence of their behavior) to a private person the same way a private person would be liable, if and only if, a qualifying immunity does not apply.
For employees, any tort committed in the course of their duties owed to their employer proximately causing harm to a private person can allow for both the employee and employer to be held liable IF no qualifying immunity precludes such an action.
NJSA 59:4-4. Another common example is a failure to provide emergency warning signals as provided by Title 59. If a defendant did not use a device to warn, that was necessary to warn of a dangerous condition; they may be held liable if that failure proximately caused injury to the plaintiff.
Public employees cannot be liable for any injury resulting from any "discretionary" actions. If a determination is made by a public employee who is allowed to make such a decision as part of their job description, they cannot be held liable unless they "determination of the public employee was palpably unreasonable" (NJSA 59:3-2).
An Example Case Against New Jersey Transit Corporation
This case, Anasia Maison v. New Jersey Transit Corporation, establishes that the heightened duty-of-care standard governing private common carriers apply to NJ Transit and its bus drivers. An NJ Transit driver was liable for failing to protect a female passenger from being assaulted by a group of young men. Mr. Coats, the bus driver, testified that though he knew the boys were harassing the female passenger, it was only his job to get them from "from point A to B safely." The female passenger was struck in the head with a glass bottle; the driver then followed NJ Transit's procedure and signaled the "control center." A response was given 15 minutes later, the control center called the police, and the boys got away by the time they arrived.
Plaintiff alleged that the bus driver and NJ Transit wronged her by breaching their common-carrier duty to protect her from the wrongful acts of other passengers on the same bus as her, and therefore, she sustained severe and permanent injuries.
The court held that public mass transit entities such as NJ Transit and their employees must be held to the same negligence standard under the Tort Claims Act just like other common carriers — to exercise the utmost caution to protect their passengers as would a very careful and prudent person under similar circumstances. See N.J.S.A. 59:2-2(a), :3-1(a). Also, their asserted immunities did NOT protect them.
Common Immunities and Protections for Public Mass Transit Authorities
NJSA 59:2-1 establishes that public entities are immune from ALL causes of action that are not specifically enumerated in Title 59.
NJSA 59:3-1 provides that any conduct that a public entity would be immune to liability for, the employee is immune as well. Otherwise, if there is no explicit immunity protection, the public employee is liable for any injury caused just like a private person would be. Employees are ALWAYS responsible for their own intentional torts!
Exception (immunity never applies): Public employees, such as NJ Transit employees, are not immune if their tortious or wrongful behavior "fell outside the scope of their employment" with the public entity. They are also not immune from any fraudulent, malice, criminal behavior, and/or willful misconduct. The public entity is immune from this type of employee conduct.
If someone falls onto the tracks and sues because there are no guardrails in place as part of the original blueprints, NJ Transit can't be sued because they enjoy Design and Plan Immunity.
Dedicated Representation for Mass Transit Accident Victims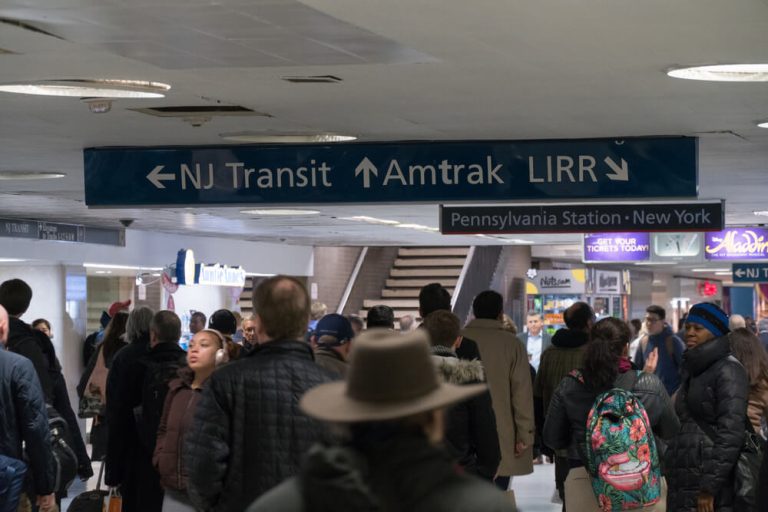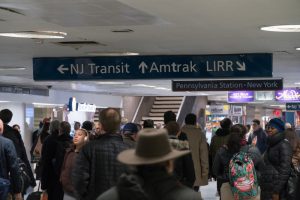 Should you hire a lawyer to sue mass transit for negligence resulting in your injuries or those of someone you love? Considering the above, you may think the obvious answer to this question is "yes." You're only half right. Not only do you need an attorney, you need an attorney with Title 59 experience. Title 59 is an extremely complicated area of law which incidentally wards off claimants by its intricacies and menial prerequisites, such as this:
NJSA 59-8-6 allows public entities to require their own requirements for what a Notice of Claim must include. The Attorney General (whose office will be your adversary) is allowed to pass "rules and regulations" to get information that is "reasonably necessary for the administrative disposition of the claims." Meaning, if there is ANY information out there that helps the public entity stay out of court because the information either contributes some fault to you or helps the entity's case, they have a right to find it and use it.
Contact New Jersey Mass Transit Accident Attorneys for Assistance with Your Claim
This area is riddled with nuances that only an experienced personal injury lawyer at Cohen & Riechelson can successfully navigate. Every step of this process demands perfection, or you will not get what you're entitled to. This is not everyday commuting in that there is no thinking required but merely a movement of the body. This is the representation of your case against mass transit for the injuries they have caused you.
Our personal injury attorneys serve clients injured in mass transit accidents in West Windsor, Hopewell, Titusville, East Windsor, Hightstown, Pennington, and across the state of New Jersey. Get in contact with us now at (609) 528-2596 so as not to miss the deadline to file a claim. There's a ticking clock, and our firm is here to help when you're up against it.