Our Team of Personal Injury Attorneys Offers Vital Guidance to Aid Police, Firefighters, and First Responders in Comprehending their Rights and Compensation Options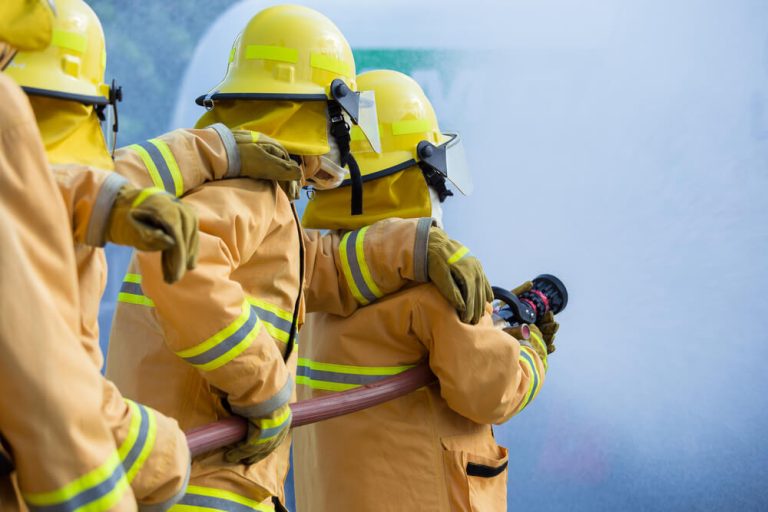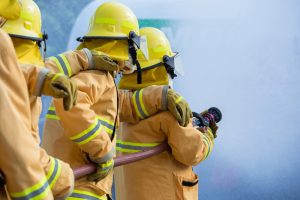 If you have ever experienced a true emergency in which the police, firefighters, or paramedics responded, then the value of these heroes is likely familiar and personal to you. We know that first responders put their own safety and lives in jeopardy each day to help and protect our communities, but what happens when a first responder gets injured? Specifically, what happens when a first responder is injured as a result of someone else's negligence or dangerous conditions on a property they enter?
First responders and their families deserve to be compensated for all of the damages they suffer when injured or killed while responding to an emergency. Fortunately, the avenues for pursuing legal compensation in New Jersey as a first responder have expanded in recent decades. As a hero always protecting others, it is important to fully understand your rights and options when you suffer an injury while responding to an emergency call so you can protect your own legal and financial interests, enabling you to provide for yourself and your family, while continuing to serve your community.
Cohen & Riechelsen is a well-established personal injury law firm that provides legal services in Windsor, Pennington, South Brunswick, Willingboro, Lawrence, Trenton, Princeton, Hamilton, Mercer County, and Middlesex County, NJ. Our primary focus is on assisting police officers and firefighters in seeking compensation for on-the-job injuries. Our experienced injury attorneys work diligently to secure all eligible benefits for our clients, such as reimbursement for lost wages and medical costs. Additionally, we are prepared to pursue monetary awards for injuries when it is deemed suitable. For a free case evaluation, do not hesitate to contact us at (609) 528-2596 today.
Timeline of the Fireman's Rule in NJ
For decades, the legal doctrine of the "Fireman's Rule" prevented police, firefighters, paramedics, EMTs, and other first responders from recovering damages against a person who negligently created the conditions that injured them or against property owners who allowed a dangerous condition to exist on their property. This rule existed because, at the time, it was thought that if first responders were able to bring a legal action against individuals in the public for negligence, it would be too impractical and burdensome on the public and the court system.
However, the "Fireman's Rule" was eventually abolished, and a new law, N.J. Stat §2A:62A-21, was enacted, which provides a cause of action for first responders against individuals who directly or indirectly, through their negligence, cause a situation that requires the response of emergency responders and results in injury to a first responder.
Unique Challenges Faced by Injured First Responder Personnel
There are a few different types of professions that fall under the umbrella term of "first responder" and each, by the nature of their job, may be exposed to slightly different risks for injury. The physical threats to firefighters when responding to a fire are, without a doubt, very serious. Smoke inhalation, burns, and/or falls on unstable stairs and floors that become damaged by the heat of the fire can result in life-altering and life-threatening injuries to firefighters.
Police officers frequently encounter gunshot wounds, physical violence from others, and injuries caused by dangerous conditions on a property, like collapsing stairs, broken handrails, or a bite from a vicious dog.
Paramedics and emergency medical technicians (EMTs) are also prone to injuries on properties with dangerous conditions that they may enter when responding to a call. They may also be involved in a motor vehicle accident when en route to an emergency. In addition, EMTs can be exposed to medical hazards like injuries from being poked with an infected needle, hurt while trying to carry or move a patient, or infectious diseases.
By way of example, a recent tragedy occurred in Port Newark when two Newark firefighters were killed while battling a fire on a European cargo ship carrying motor vehicles. The challenging structure and narrow stairways of the shop, along with incapability between the size of the firefighter's hoses and the ship's hose connections, made for a deadly situation.
Injuries Frequently Seen Among First Responders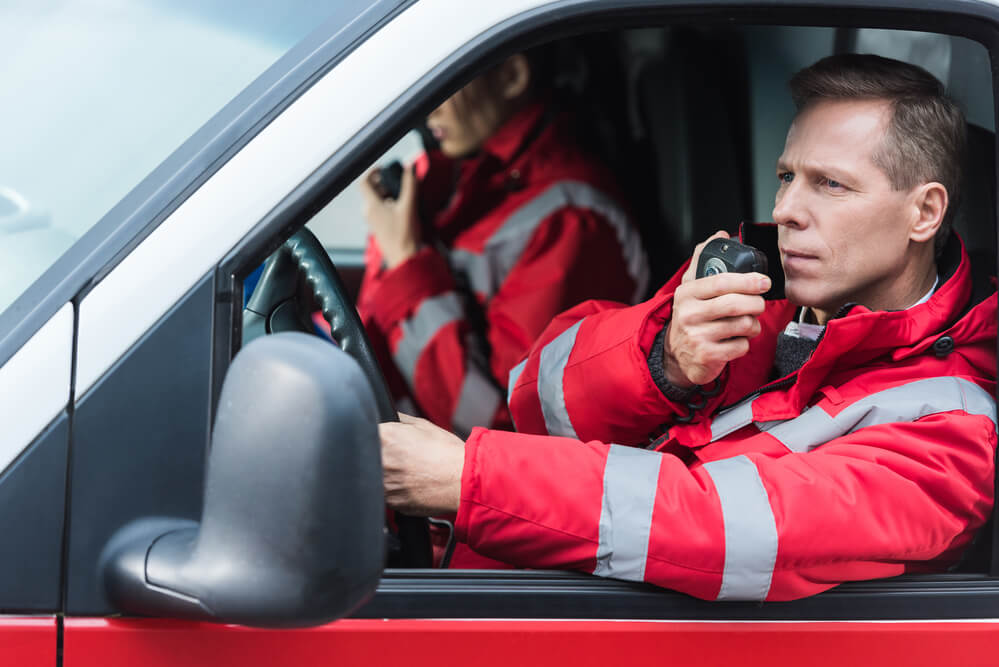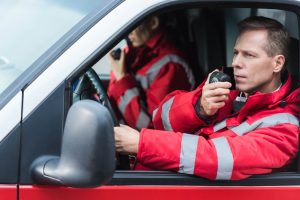 The nature of the injuries a first responder may face is as broad as the circumstances that may give rise to them. The most potentially deadly injuries include traumatic brain injuries, internal organ injuries due to high-impact collisions or falls, severe smoke inhalation, severe burns, and extreme blood loss.
Other injuries may include bone fractures, skull fractures, spinal injuries, lacerations, contusions, concussions, sprains, and strains. Finally, there are many unseen injuries that can result from an accident, like side effects from exposure to chemicals or asbestos or post-traumatic stress disorder (PTSD).
The Process to File a Personal Injury Claim for First Responder Injuries in NJ
First responders have the same rights to a negligence action against an individual whose actions caused the accident, resulting in the first responder's injuries as any other individual has. There is no longer any legal rule barring first responders from trying to recover damages for such accidents. The key to bringing a successful negligence suit is determining what party, if any, was responsible for causing the accident and their negligence by a preponderance of the evidence.
As a plaintiff, the first responder must prove that the defendant had a legal duty of care, they deviated from this standard, their deviation was the direct cause of the accident, and that the first responder suffered damages as a result. This can apply in different ways to property owners, motorists, and other individuals who negligently cause an accident.
NJ Law Empowering First Responders Against Property Owners
A first responder can bring an action under N.J. Stat §2A:62A-21 against property owners or occupants whose actions create a dangerous situation or allow a dangerous situation to exist on the property, which results in an injury to a first responder when they come on to or enter the property to respond to an emergency like a fire, medical emergency, or a situation that requires police response.
First Responders Recovering Medical Expenses and Disability Benefits Through Worker's Compensation
So long as the circumstances of a first responder's injury are work-related and occur within the scope of their employment, emergency responders can file a workers' compensation claim with their employer, which is typically (though not always) a government entity. They may seek to recover damages for medical bills, prescription medications, therapy, and disability resulting from their on-the-job injury. A workers' compensation claim has many similarities to a personal injury claim based on negligence in terms of the medical evidence needed to prove causation and damages; however, it is not necessary to prove that your employer was negligent in any way.
If You Have Been Injured While Working as a First Responder, Contact our Hamilton Attorneys Today
If you are injured while responding to an emergency as a first responder, such as a police officer, firefighter, or emergency medical technician, there may be a few different forms of compensation that you could pursue, and it is important to consult with a seasoned personal injury lawyer to determine the causes of action available in your case.
At Cohen & Riechelson, our legal team can assist you in investigating the actual and direct cause of your injury and gathering the necessary evidence to support your claim for compensation throughout Mercer County and New Jersey, such as Hamilton, Burlington, Monroe, Trenton, Princeton, Edison, Robbinsville, and Mount Holly. For a complimentary review of your case, contact us today at (609) 528-2596; you can also contact our lawyers via our easy contact form.