Maritime Law Attorneys in Mercer County
New Jersey Maritime Injury Lawyers Handling Claims for Offshore Accidents and Injuries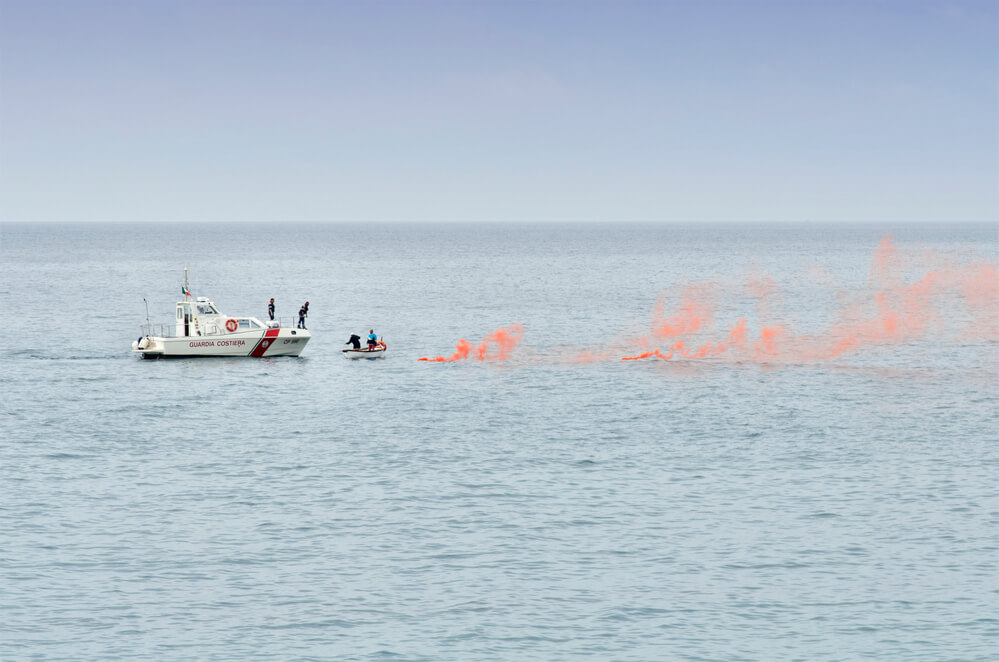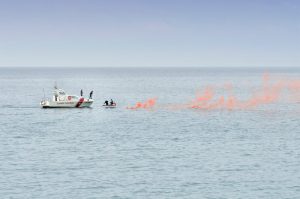 New Jersey has long been known as a port state, where millions and millions of crates of different cargo have entering our border a year. Ports in New Jersey have provided millions of jobs and substantial stimulation to our economy both in the state and in the United States as a whole. We have the busiest ports in the country, and this means that there is more opportunity for accidents to take place.
If you are unclear of your rights under the Jones Act or other pertinent maritime statutes, filing a claim after a maritime injury in or off the coast of New Jersey may be challenging. The maritime lawyers at Cohen & Riechelson are very knowledgeable about maritime law rights and how to request fair financial awards for injuries when an offshore accident occurs. We represent injured clients throughout New Jersey, including in Lawrence, Trenton, Camden, Princeton, Mercer, Burlington, and Middlesex County.
Schedule a free initial consultation with our seasoned maritime accident attorneys by calling (609) 528-2596 or completing the online contact form on our website. We will go through your maritime case meticulously and fight for the compensation you deserve. Our lawyers work our personal injury cases on a contingency basis, meaning that the first consultation is free of charge, and after filing a claim, we won't get paid until you receive compensation.
What Qualifies as a Maritime Accident?
A maritime accident is any accident that takes place while at sea, or where there are navigable waters. Maritime accidents are governed by federal law, and not state common law that typically governs personal injury cases.
Laws and Regulations Regarding Maritime Accidents
– The Jones Act (Merchant Marine Act)
The Jones Act, also known as the Merchant Marine Act, protects workers at sea who were injured while working at sea. This can be those on commercial fishing ships, ferries, and other commercial vessels such as cargo ships. The worker must perform at least thirty (30) percent of their job duties while on the actual vessel. In order to prove negligence and therefore collect proper compensation, your attorney needs only prove that a coworker or another party played a role in the injury. This greatly differs from a regular personal injury claim of negligence which has several elements that must be met in order to satisfy the burden of proof.
– Longshore and Harbor Workers' Compensation Act
The Longshore and Harbor Workers' Compensation Act applies to those where a "substantial amount" of their work takes place "marine transport" or navigable water. They must work near or actually on navigable water. This Act most often applies to those who work at ports, docks, piers, and terminals. This can be the transportation of cargo, the unloading of freight from a cargo ship, or repairing a seafaring vessel on dry land. If you are covered by the Jones Act or are employed by a foreign government, state, federal government, this act would not apply to you.
– Death on the High Seas Act
The Death on the High Seas Act applies to anyone that was killed as a result of negligence on the sea more than three miles from a United States' shore. The spouse, child, parents, or another dependent can file a claim under this act. Under this specific act, someone can seek the costs for a funeral, the loss of any economic support that existed at the time of the accident and/or any future support that the claimant will not receive as a result of the accident.
Complex Issues Affecting Offshore Injury Claims
Common issues that those filing claims under each act include contributory negligence, filing within the statute of limitations, and properly meeting the burden of proof required under each act. Each of the above statutes has different criteria that must be met for it to apply to your accident.
What is Considered a Navigable Water in New Jersey?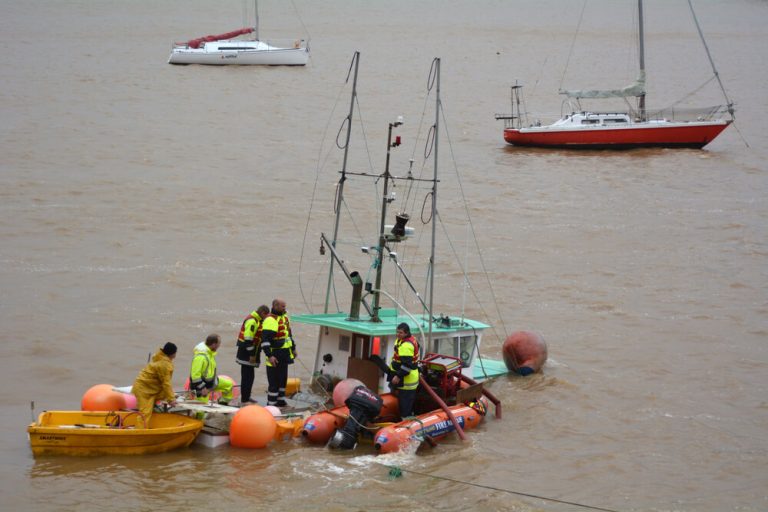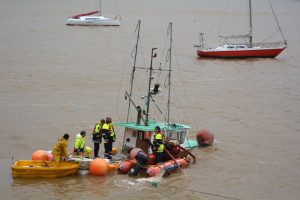 A navigable water is considered any body of water that can be navigated by a captain of a vessel. These waters can include harbors, bayous, lakes, rivers, oceans, seas, etc.
In New Jersey, we also have several ports worth mentioning. The Port of Newark-Elizabeth is one of the busiest ports in the entire country. It is a marine terminal where countless cargo ships come in and out of all day, every day, 365 days a year. In 2008, Port Newark-Elizabeth had almost 89 million tons of cargo coming in and going out. These cargo ships are the sizes of small countries, carrying trailers that are extremely heavy.
At the south end of the state, we have Port Camden. Port Camden provides for incoming and outgoing freight for the tri-state area, as well as Philadelphia. Needless to say, New Jersey has extremely busy ports that stimulate our commerce and economy.
Injuries Associated with Maritime Accidents
Besides the common injuries you can suffer working on a pier, port, or dock, there are many kinds of injuries that you can suffer while working at sea. Working in and around water can present many difficulties, but the most common is that it can cause equipment to malfunction and provide for extremely slippery surfaces. Ensuring that surfaces are dried and equipment is properly maintained is an obligation of the employer that must be met.
Types of Compensation Available for Maritime Accidents
Compensation for maritime accidents can include medical expenses, temporary disability in both the total and partial sense, as well as both permanent partial and permanent total disability. In addition to permanent disability, you may receive expenses you may face in finding other work as a result of your accident.
Contact Lawrence, New Jersey Maritime Accident Attorneys for Assistance with Your Injury Claim
Personal injury lawyers typically use the law of the state in order to prove their negligence claims on behalf of clients who have been injured in a vast array of accidents in Pennington, Lawrence, Princeton, Trenton, Robbinsville, Mercer County, and throughout New Jersey. However, this is not the case for maritime negligence and maritime accidents that occur over waterways. Federal law governs navigable waters and ports, and you must contact an experienced maritime attorney in order to secure what is owed to you properly.
Our maritime injury lawyers at Cohen & Riechelson are highly educated, skilled, and experienced in federal offshore injury claims. We can assist with conducting an extensive investigation of your accident and assemble a compelling claim for just compensation. Call (609) 528-2596 for a free consultation to discuss your potential lawsuit for injuries derived from maritime accidents.