Princeton Horse Riding Accident Lawyers
Injury Lawyers for Victims of Horseback Riding Accidents in Trenton, Lawrenceville, Hamilton, and throughout New Jersey.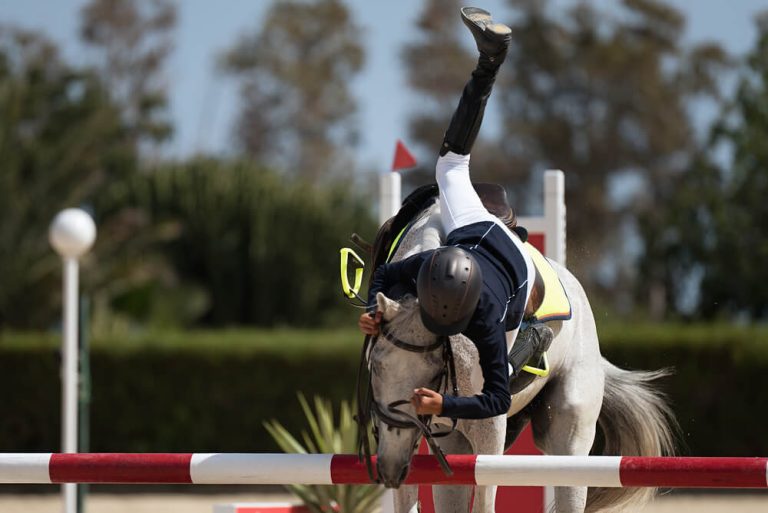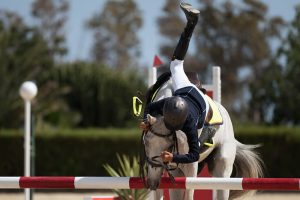 Accidents involving animals can prove murky when it comes to determining liability. Horse accidents, such as someone being kicked or knocked over by a horse while on the ground, falling off a horse, or succumbing to a fall due to a faulty saddle, are potentially serious threats that demand the knowledge and professional concentration of a horse accident injury attorney.
Our team at Cohen & Rielchelson is experienced in representing victims in equine-related injury claims in West Windsor, Titusville, Princeton, Hamilton, East Windsor, and throughout Burlington and Mercer County. We can help you navigate this legal gray area with ease and success. Contact us today at (609) 528-2596 or by filling out our online contact form to learn more about how horse riding accidents are unique when it comes to animal injury law and how we can assist with seeking damages that you may be entitled to.
Typical Injuries Involving Horse Accidents in NJ
The most common injuries sustained from horse riding accidents are concussions, whiplash, other head and neck injuries, bone breaks and fractures, and bruises. In some severe cases, a horse riding injury can result in punctured lungs, paralysis, or even death.
How to Identify Fault for Accidents Involving Horses
One of the things that make equine-related accident law murky is that it can be difficult to determine fault. Fault depends on the experience of the rider, ownership of the horse, and specifics of the injury situation. A novice rider is legally liable for avoiding foreseeable accidents and injury, for example, not repeatedly kicking or pulling the hair of the animal or standing directly behind a horse. A professional rider is held to higher standards; because they are driving a horse to larger extremes and placing themselves in danger, they are expected to assume a great deal of liability in the case of an accident unless extenuating circumstances occur. A skilled animal injury accident attorney will look into who the horse's owner is, what risk and safety information they imparted to the involved person, and what the specifics that led to the accident were, including whether faulty equipment played a part, which could lead to a products liability lawsuit.
Filing a Lawsuit if an Equestrian Riding Accident Left Me Injured
If you were injured in a horseback riding accident due to someone else's negligence, you have the right to seek compensation for any medical expenses you incurred, out-of-pocket expenses related to your injury, lost pay from time off work, and psychological pain and suffering. An experienced animal injury accident attorney will act on your behalf to build a strong claim against the responsible party, whether it is an individual horse owner, company, or product manufacturer.
Product Liability Claims for Horseback Riding Injuries
Product liability claims in horseback riding incidents are handled in the same way all New Jersey product liability claims are handled. A skilled attorney at our New Jersey personal injury and product liability firm will get to the bottom of who was responsible for the failure of a horse safety or riding product. The faulty product could result from improper design, placing liability with the designer. It could have been improperly manufactured, placing liability with the manufacturer. Or it could have been inadequately maintained or installed, placing the company or individual who owns and operates the horse riding opportunities at which you were injured at fault.
Horse Owner Precautionary Measures to Ward Off Potential Claims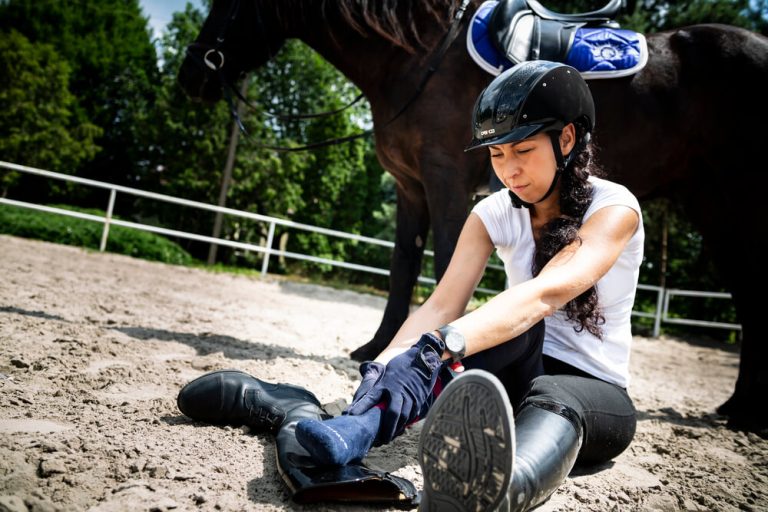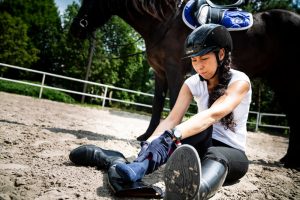 There are multiple defenses for horse owners when another is injured by their horse. A horse owner is subject to negligence standards, meaning that, as with any animal, they must take appropriate measures to prevent an injury involving their horse when others are around, particularly if the horse is known to be skittish. However, if they have taken measures to prevent accidents or injury, they are protected. If they can prove that they warned the rider or other person of danger, that the person provoked or bothered the horse causing the accident, or that the person approached the horse without being invited before the accident, the horse owner may have a solid defense in a personal injury claim.
Compensation Options After a Horse Riding Accident in Trenton
Victims of horse riding injury accidents who successfully win their claim or lawsuit are entitled to recover all associated medical expenses, out-of-pocket costs, lost wages, long-term disability recuperation, and pain and suffering.
Contact New Jersey Equine Injury Lawyers at CR to Discuss Your Claim for a Horse Riding Accident
Because of the murky legal field of animal injury accident law, you need an experienced attorney like those on our team at Cohen & Rielchelson. We have represented many novice and professional horse riding victims injured by another's negligence, as well as horse owners who experience accidents due to defective equine-related products in Lawrence, Windsor, Ewing, Trenton, Hamilton, Burlington, Lambertville, Mercer County, and across the state of New Jersey, in their animal accident lawsuits. Contact us today at (609) 528-2596 to get a free consultation.