Car Accident Attorneys in Hightstown, NJ
Experienced Personal Injury Lawyers Offering Guidance on Avoiding Auto Accidents and Representing Individuals Impacted by Such Incidents in Hightstown, New Jersey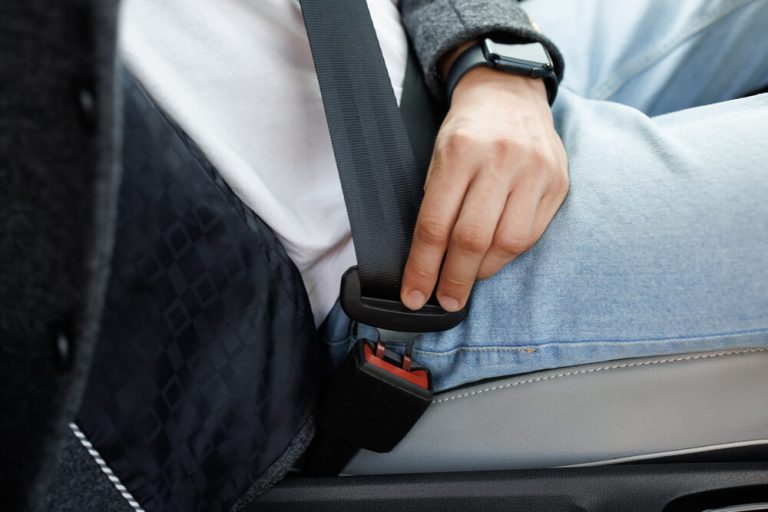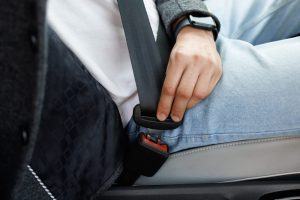 Enwrapped by East Windsor in Mercer County, Hightstown, New Jersey, is a historic town frequented by tourists and neighboring boroughs. Mercer County maintains the main thoroughfares intersecting East Windsor and Hightstown on Route 571, 539, and 571 to venture to healthcare and educational facilities. The Monmouth Street CR 633 and Route 539 run through Hightstown from North Main Street to the bridge over Millstone River and the bridge over Assunpink Creek to the Old York Road driveway.
Traveling the Hightstown roads comes with risks, just like any municipality. Drivers get distracted, texting or talking on the phone, speed, drive drunk, or violate traffic laws in other ways. However, traveling through Hightstown does not have to be an accident risk by developing essential common sense safety habits. To avoid the cost and suffering of an accident, practice defensive driving. Keeping a safe distance, about three seconds behind a vehicle, is crucial to avoid sudden stops or road hazards that lead to rear-enders. And yet, some accidents are inevitable even for the best, most defensive drivers. When you find yourself injured in an accident in Hightstown, New Jersey, it is essential to know your rights.
When a vehicle accident occurs, you can suffer bodily and emotional injury and incur expenses for repairing your car and your health. So, when Hightstown road conditions or drivers cause an accident, you should seek medical attention first and legal assistance second. The sooner you can get advice from a personal injury attorney, the better you will be when it is time to claim reimbursement for your personal and property damages from the liable party or parties. Contact the highly respected Hightstown car accident lawyers at Cohen & Riechelson for an absolutely free consultation regarding your auto accident case and how our legal team can diligently pursue an optimal financial recovery for your injuries. You can reach us anytime by calling (609) 528-2596 to speak with a member of our team.
Navigating Through History and Culture in Hightstown, NJ
Hightstown's 5,871 residents receive annual visitors interested in the 170-year-old borough's famous people, places, and events. For example, Hightstown was once a stop on the John Bull steam locomotive that ran from Pennsylvania to New York, notably leading to the first passenger death after a derailment near Hightstown station.
However, Hightstown also features a busy downtown where much of the borough's economic and social center. There, tourists and residents enjoy a variety of eateries, local services, mom-and-pop stores, and specialty shops. Other notable locations in town are the Stockton Street Historic District, featuring homes and churches from the Civil War and Victorian eras, and four main parks to walk around, enjoy nature, or view Civil War soldiers' monuments at Memorial Park and Civil War Memorial Park.
The Hightstown-East Windsor Historical Society promotes education about the Historical Ely House and freight station, its headquarters, and Hightstown's history. But modern-day amenities draw people to the Peddie School for theater, arts, and sporting events. Off-campus, locals enjoy the sporting and leisure activities at Peddie Lake.
History buffs know that Hightstown became official in 1721. John and Mary Hight bought the 3,000 acres that would become Hightstown from Great Britain. They built their log cabin alongside Rocky Brook and continued to build the town until its economic peak when the borough erected a railroad station, connecting them to the larger area. The John Bull run of the Camden and Amboy railroad allowed agricultural trade to blossom in Hightstown, which still boasts a bustling downtown.
And right in town are two medical facilities, Kaiser Permanente and the highly-rated Urgent Care Center, to care for Hightstown's nearly 6,000 residents. The borough's secondary school kids attend two primary high schools, the Peddie School and Hightstown High School, but SciCore Academy is an option for school-aged children learning in a small class-sized school.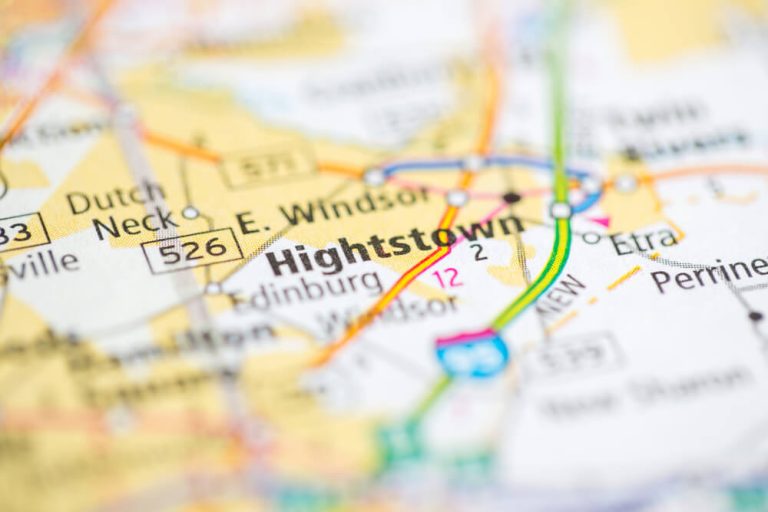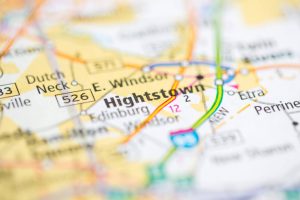 Top Considerations to Reduce the Risk of Hightstown Car Accidents
Eyes on the Road
To avoid accidents, drivers must stay alert on the road, anticipate other drivers, and be proactive about preventing potential emergencies caused by bad weather or unpredictable drivers. To remain vigilant, one must avoid driving drowsy from lack of sleep, too many hours on the road, or substances. In addition, texting and driving or doing anything that diverts attention from the road, like eating or picking up items from the floor or passenger seats, is sure to cause an accident. Proceeding cautiously from a red to a green light, watching for clear traffic, is good defensive driving.
Check Your Surroundings
Accident prevention does not apply only to roadways. Accidents occur in parking lots and garages. Parking in a spacious spot with more light and less traffic goes a long way to keeping cars and people safe from accidents and theft. Getting out of a car on a busy street can be dangerous, but parking in a spot that sandwiches a car raises the risk of property damage. Also, backing out of a parking spot requires thoroughly scanning the surroundings, looking over the shoulder without a backup camera, and reversing in a straight line.
Anticipate Possible Perils
Other types of property damage to anticipate are road obstructions like animals, debris, and weather dangers. Driving the speed appropriate to careful navigation of icy or flooded roads or in stormy weather is critical as is paying attention to gravelly roads that may fling rocks and crack windshields. Keeping safe distances from other vehicles helps preserve your glass and paint.
Additional Key Precautions
Extra precautions help protect people and vehicles, like wearing safety belts, using child safety restraints, and maintaining a vehicle so that airbags and other car safety components operate. Ignoring recall notices may place you and your passengers at risk for injury and your car for damages.
Implementing Advanced Safety Technology to Prevent Accidents in Hightstown
Fortunately, technology is helping to improve road safety. For example, active safety technology helps drivers avoid accidents with sensors, cameras, and radar to alert drivers to road hazards. When road conditions or other vehicles require veering, slowing, or braking, an alert warns the driver. In fact, Forbes magazine reports that active safety technologies result in 30% fewer fatal accidents.
Such technologies promise to reduce crashes by eliminating some of the human error involved in accidents. The technology allows vehicle-to-vehicle communication with a quicker reaction time to avoid car crashes. However, the technology is not foolproof, and drivers must always follow the basics of road safety by staying vigilant and driving defensively. For example, the technology can only infer road debris, animals, or objects as to their size, distance, and speed, which results in errors.
Unsafe Roadways in Hightstown can Cause Accidents
Hightstown roads must be free of the most common obstructions and accident-causing conditions, such as overgrowth that obstructs the road or driver vision, potholes, shoulder drop-offs, pooled water, icy roads, flooding, debris falling from cars or trucks, and missing signs or guardrails. Poor road design results in uneven surfaces, broken asphalt, sinkholes, cracks, and exposed rebar that can damage a vehicle and cause an injury accident. Sadly, sometimes, these hazards on the road exist and ultimately cause major collisions resulting in injured parties.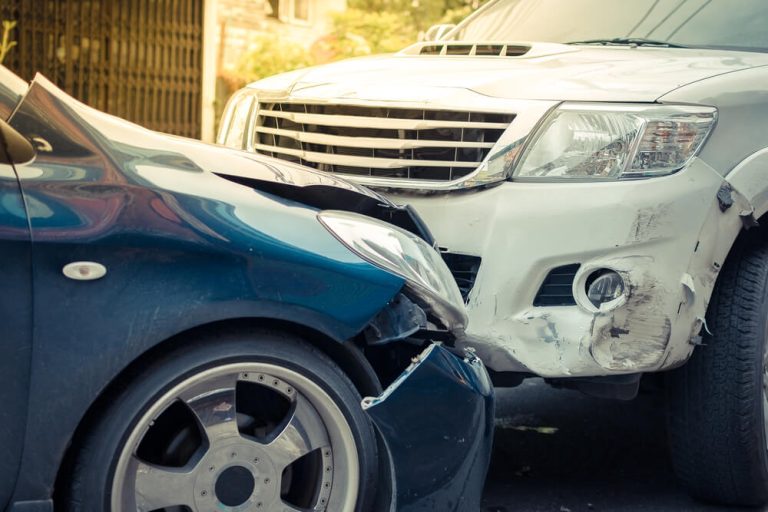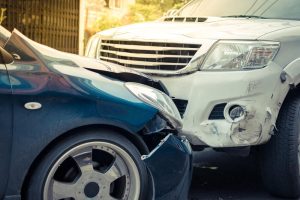 Talk to a Hightstown Auto Accident Injury Attorney for a Free, No Obligation Consultation
Our skilled Hightstown car accidents attorneys at Cohen & Riechelson will advise you to take care of your health first, ensuring that you recover to the extent you can, given the extent of your injuries. We will also encourage you to journal about your journey through the initial accident and your treatment, not only for therapeutic reasons but to preserve important testimony you may give in the future in a deposition or a trial. Of course, our Hightstown accident lawyers will attempt to settle your case, still, knowing that insurance companies often lowball settlement offers and resist paying total compensation in settlements, we will anticipate and prepare thoroughly for a possible trial.
If you have been injured in an accident in Hightstown, New Jersey, get committed and readily equipped legal counsel from our team of injury attorneys with experience trying cases so you can be prepared and guided through the process. Over the course of decades, advocating for the highest possible settlements in accident cases for our clients, we are experienced in suing a municipality for its part in negligently maintaining or designing roads that cause accidents as well. Most importantly, sit down with an attorney at our Mercer County law firm to see if you are ready to work with a knowledgeable member of our injury legal team. Contact us at (609) 528-2596 to get started with a free case review today.