Princeton NJ Motorcycle Accident Product Defects Lawyers
Motorcycle Accident Injury Lawyers with Offices in Mercer County, New Jersey
You trust motorcycle manufacturers and distributors to provide you with a safe bike, as well as safe bike parts. When a flaw or defect in a motorcycle part is not noticed by the manufacturer or the distributor, the result could be a serious motorcycle accident. Product defects are one of the major causes of motorcycle accidents in the State of New Jersey. Additionally, product defects on motorcycles are uniquely dangerous because motorcyclists are already at great risk of injury. Even a minor error in the design or manufacture of a motorcycle can have deadly consequences.
Cohen & Riechelson is a well-regarded law firm with a rich tradition in New Jersey. Our personal injury lawyers have been assisting motorcycle accident victims in Hamilton, Hightstown, and everywhere else in Mercer County, NJ since 1972. Additionally, our litigation team includes a New Jersey Certified Civil Trial Attorney so we definitely understand the nuances of the law and know our way around a courtroom. Call CR today at (609) 528-2596 to discuss your motorcycle accident case and explore your legal options. to discuss your motorcycle accident case and explore your legal options.
Types of Defective Motorcycle Accidents in Mercer County NJ
An unsafe tire can cause severe injuries when the motorcycle driver loses control of their bike as the result of a tire blowout. In fact, many single-vehicle motorcycle accidents are caused by misalignment of the tires. When the tires are not properly aligned, the front end of the motorcycle can begin to shake or wobble. If the motorcycle begins to shake while being driven at an extremely high speed, the driver can easily lose control of the bike.
Other common motorcycle defects include brake failure and a stalled engine. Faulty or worn brakes can cause a motorcycle to stop less effectively or even fail to stop at all, which can lead to collisions. The inability to stop can have horrible results, especially considering there is no frame protecting the rider. A high-speed crash resulting from faulty brakes can cause serious injuries or even death.
Most riders do not consider engine failure as something that could happen to them. Having your motorcycle unexpectedly shut off is not only scary but potentially deadly. Most riders have never fathomed their engine to stop without warning. Engine failure prevents the ability to maneuver the bike and, especially at high speeds, can cause a dangerous accident.
Frequently, motorcycles can have a flawed fuel tank, which can cause dangerous gas leaks. Anytime a defect is related to the fuel system, a fire is always possible. Often, this kind of defect is left undetected until it is too late and there is a fire.
In addition, defect in a motorcycle's frame may not be noticed for several thousand miles of use. The tiniest fracture can cause a larger crack, exposing the frame's interior to the elements and possible corrosion. This defect could cause the frame to come apart at any moment, causing a horrible accident.
Likewise, a defective set of handlebars can cause a loss of control of the motorcycle, which could result in an accident. If steering abilities are impaired, there is no way to avoid a possible collision by steering away from it.
Defects in a motorcycle's construction are not always due to one part. Sometimes, a motorcycle's design, the way it is constructed, is dangerous. A frame that flexes at a specific rate of speed, a bike that is back-heavy and prone to wheelies, or one whose exhaust system is constructed directly below the seat can all create unnecessary risks for the rider.
If a defective motorcycle part or a defect in the design itself caused your motorcycle accident, you might need to file a product liability claim in order to get compensation for your injuries.
Liability for Defective Motorcycles in Lawrence NJ
Motorcycle manufacturers need to be held responsible for defective products because lives are literally at risk when an unsafe motorcycle is manufactured and sold to the general public. Generally speaking, manufacturers of any product owe a legal responsibility to direct users of the product and any reasonably foreseeable users of the product. Motorcycle manufacturers have a legal responsibility to provide safe products to consumers. Additionally, when a manufacturer detects a design defect, they need to recall the product so that the defect can be fixed. This also means that the manufacturer needs to notify consumers, in the form of a public report, about the recall.
How to Handle Motorcycle Product Defects to Prevent an Accident on Your Bike in NJ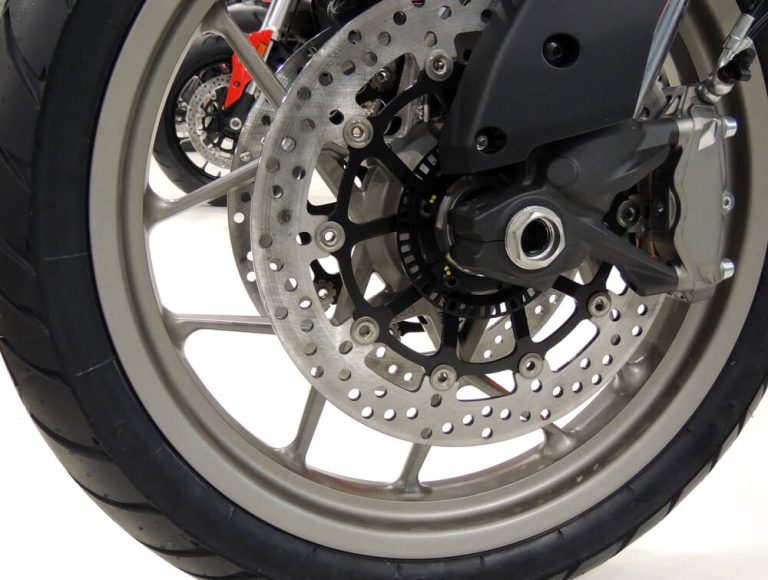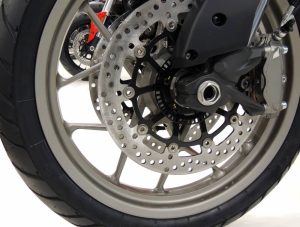 Motorcyclists and their passengers must always wear helmets. It is also suggested that other protective gear such as boots, elbow and knee pads, pants, and protective jackets be worn. It may be tempting to ride in a t-shirt and shorts on a warm afternoon, but without protection, there is a greater risk of injury in the case of an accident.
Check for recalls in the news from time to time. The National Highway Traffic Safety Administration (NHTSA) posts safety recalls on its website. The recall information includes the make and model of the vehicle, the defective part in question, and what to do if you are part of the affected group. Usually, the dealership will fix the problem at no cost to the bike owner. Lastly, maintaining your motorcycle can prevent unpleasant surprises. You may catch a defective part or problem before it becomes serious.
Actions After a Motorcycle Accident Due to Equipment Failures
Your health and safety should be your top priority. Even if you feel okay, it is essential to get a medical evaluation to rule out any hidden injuries or complications. Contact the police and report the accident. They will document the accident and gather information from all parties involved. Take pictures of the accident scene, including any damage to your motorcycle and any injuries sustained. Also, try to collect any relevant information from witnesses. Report the accident to your insurance company and provide them with all pertinent information, such as the police report and pictures. If you believe a defective or faulty motorcycle part caused the accident, consult with an attorney at Cohen & Riechelson with extensive experience and knowledge of the law regarding motorcycle accidents. We can help you determine if you have a legal case and how to proceed.
What can be Obtained from a Lawsuit for Defective Motorcycle Parts that Cause Accidents?
There are different categories of damages possible in this type of case. The first is economic damages. This includes compensation for out-of-pocket expenses such as medical bills, lost wages, and property damage. Non-economic damages include compensation for non-monetary losses such as pain and suffering, emotional distress, and loss of enjoyment of life is another category. Punitive damages are applied in cases where the product defect was due to intentional or reckless behavior by the manufacturer or supplier. The court may award punitive damages to punish the defendant and deter similar behavior in the future.
Lastly, if the motorcycle accident resulted in the death of a loved one, surviving family members may be entitled to damages for funeral expenses, loss of financial support, and loss of companionship. The type and amount of damages available will depend on the specific circumstances of your case, including the severity of your injuries and the extent of the product defect. It's important to consult with an attorney who concentrates on product liability and personal injury cases to help you understand your rights and options.
Securing Compensation for Defective Motorcycle Accidents in Trenton New Jersey
If your motorcycle accident was caused by a design defect or a manufacturing defect, you need to consider filing a claim for damages against all potentially liable parties. Depending upon the circumstances of your accident, you can potentially sue the manufacturer of the motorcycle or the manufacturer of the parts used on the motorcycle. You might also be able to sue the retailer. If a motorcycle part was recalled, the retailer who sold you the part might be liable.
Unfortunately, product liability claims are incredibly complex and difficult to pursue. It is important to have an experienced motorcycle accident attorney on your side because motorcycle accidents present unique legal issues. Your attorney should be educated on the engineering and technology of motorcycles so that they can accurately assess the role that the vehicle's safety features played in the accident.
Call a Hamilton NJ Motorcycle Accident Defective Products Attorney Today
Cohen & Riechelson is prepared to do whatever it takes to ensure that you get the compensation you deserve. Call CR now at (609) 528-2596 to discuss your motorcycle accident product liability claim with one of our experienced attorneys. You can also fill out the online contact form to schedule a free consultation at our offices in Hamilton or Pennington, NJ.
Motorcycle Accidents Related Content