A bus operator, company, or another party may be held accountable for an accident if they breach their duty of care.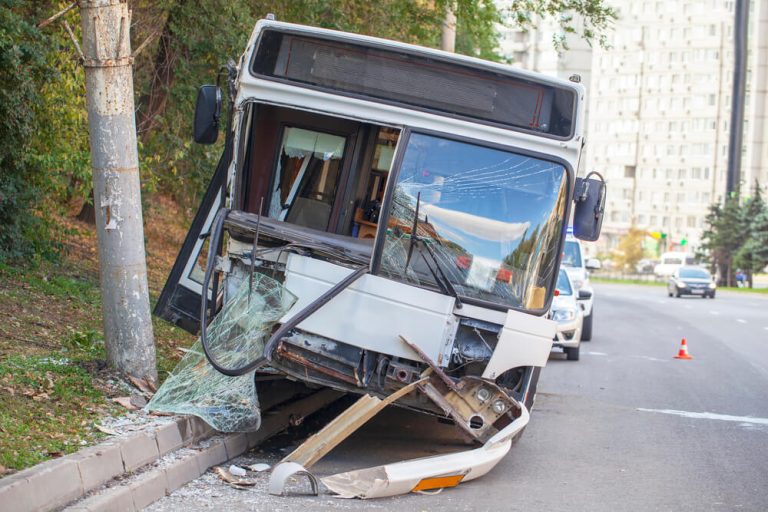 Approximately 1 in 10 Americans rely on public transportation in the US. Whether commuting to a workplace, getting to school, shopping or traveling, many Americans depend on bus transportation. However, not all trips end safely.
The state of New Jersey has unfortunately experienced a significant number of bus accidents and corresponding fatalities each year compared to other states. According to data from the Fatality Analysis Reporting System (FARS) and Fatality and Injury Reporting System Tool (FIRST) provided by The National Highway Traffic Safety Administration (NHTSA), New Jersey ranks within the top ten states for bus crash-related fatalities.
Many New Jersey residents use buses daily to commute, while others use buses for longer journeys (e.g., out-of-state travel) once or twice a year; regardless of the circumstances, all riders and drivers face numerous risks. Although other vehicle accidents are also dangerous and life-altering, accidents involving buses can pose even greater and more consequential threats.
Who can be Held Liable for a Bus Accident?
Regarding liability in bus accidents, the bus company, the driver, or a parts' manufacturer, may be liable for resulting damages depending on the accident's details. However, in school bus accidents, the district the school is located in, or a bus maintenance company (if separate) may be held responsible for damages.
Buses can cause devastating accidents, severe injury, and, unfortunately, fatalities. In many cases, bus crashes can be traced back to driver negligence as its cause. Other common causes of bus accidents include roadway conditions, poor weather conditions, driving under the influence of drugs or alcohol, malfunction of bus equipment, lack of proper maintenance, mechanical failure, and driver fatigue.
Negligent Bus Drivers
The bus driver must have done something incorrectly or irresponsibly while transporting the passengers in the large vehicle to be found at fault. Negligence may stem from driver failure to respect and obey roadway signs, traffic laws, speed limits, or safe driving practices.
A negligent driver may disregard traffic laws, ignore road signs, abuse speed limits, or disregard safe driving practices. A negligent accident may involve driver intoxication, drug use, or improper judgment behind the wheel. Poor or inappropriate judgment can manifest as drivers try to weave through traffic; however, this is far more perilous when driving a bus. Such irresponsible driving of a bigger vehicle can begin with cutting off one vehicle to save time and result in wrecking multiple other cars or a total loss of control of the vehicle when going at even slightly elevated speeds.
Proving Liability in a Bus Accident Case
Typically, liability is based on a theory of negligence. Falling victim to someone else's negligence may result in severe injury and, unfortunately, death. In accidents involving buses, more people are exposed to greater risk, which may result in many injuries and multiple fatalities.
In these cases, the plaintiff must prove by a preponderance of the evidence that the defendant had a legal duty to act with a particular standard of care, the defendant breached this duty by failing to act with the required standard of care, the defendant's breach was the actual and direct cause of the accident, and it resulted in the plaintiff's damages.
In support of their claim, the plaintiff may present evidence such as footage from traffic cameras, police reports, witness statements, and medical reports. Police may use a field sobriety test, breathalyzer test, or toxicology report if the driver appears to be under the influence of drugs or alcohol.
Claims Against Commercial Buses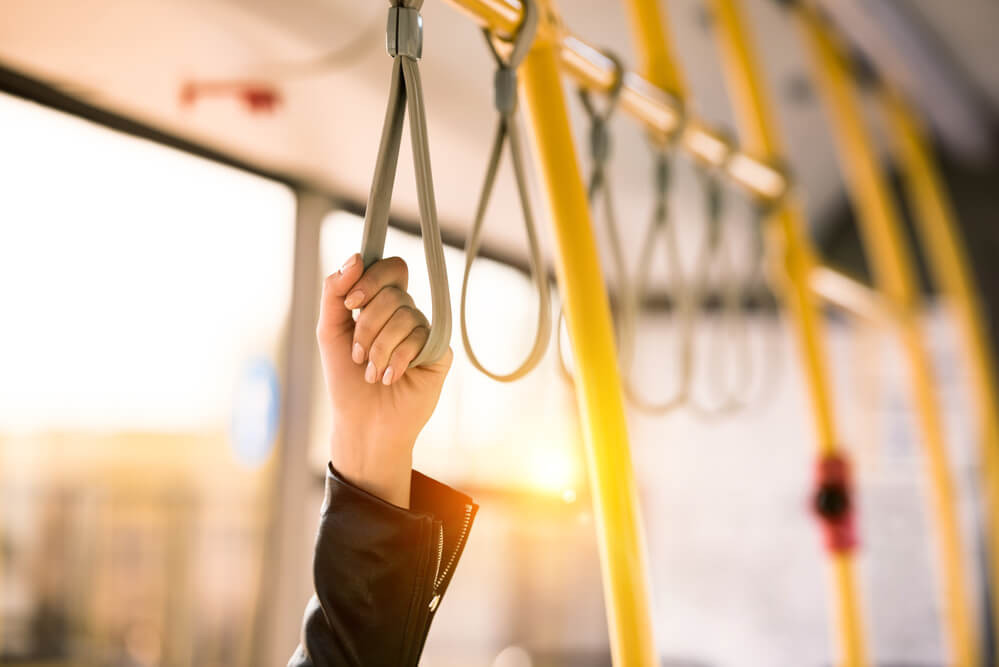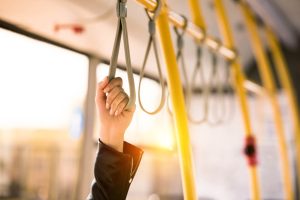 Under the Common Carrier Law, claims against commercial buses and public entities also fall under this higher standard of care for passenger safety which may aid in your case as a bus accident personal injury victim. In addition, commercial companies (e.g., Greyhound and Red Coach Bus Companies) provide a form of personal injury protection (PIP) known as Medical Expense Benefits Coverage (MEB). The payout per injured party has a max threshold of $250,000. It is important to note that if you wish to file a claim against a bus driver, they are not required to have additional insurance; their coverage is the same as any other standard vehicle on New Jersey roads.
Claims Against Bus Operators
In the case of claims against a commercial bus operator, pain and suffering are not covered by MEB or PIP; only medical expenses and treatment considered reasonable are covered. However, if an injury is deemed life-altering (permanent), the rule does not apply, and other types of damages are eligible for compensation under an MEB/PIP claim.
Generally, public entities are organizations or bodies offering services to the public on behalf of the government or another public institution. NJ Transit is an example of a public entity (falling under the aforementioned common carrier law) providing mass transportation services. Pursuing a claim against NJ Transit is distinctive in its claim process as a public entity.
For one, under New Jersey laws, the victim must file a "notice of a claim" through NJ Transit within 90 days of the injury or accident. Even if one wishes to file a lawsuit, by law NJ Transit must first receive a notice of claim within the 90-day window. However, it may take up to six months for the company to review a claim once it has been submitted and received. Therefore, if your claim lies with a public entity (such as NJ Transit), it is usually in your best interest to act wisely and swiftly. While most personal injury cases can be brought up to 2 years after the accident, the unique requirements for public entities make it all the more crucial not to delay your claim.
Claims Against a Third Party
You may also wish to file a claim against a third party or someone other than the bus driver, bus company, or public entity. For example, another driver may have switched lanes without signaling in front of the bus, preventing the bus from adequately braking. In another example, the driver of an SUV may have neglected to secure their cargo properly to the roof of their car while driving home from an overzealous Ikea shopping trip, or perhaps was driving with the rear hatch open and furniture haphazardly secured. The result was the item flying off the car onto the highway in front of a bus causing a colossal wreck. In these instances, another negligent driver may be liable (even partially), and you may file a claim under the driver's insurance or file a lawsuit in other instances.
Note: Under NJ's "Tommy Laws," victims and their families are entitled to compensation and counseling services due to NJ Transit accidents.
Contact Cohen & Riechelson to Determine Liability in Your Bus Collision Case
The process of filing a claim, lawsuit, or settling after a bus accident can be highly challenging, complex, and frustrating. To ensure complete compensation for your injuries, including pain and suffering, contact an experienced New Jersey Personal Injury Lawyer. In light of the differences in claim procedures, unique timelines, statute of limitations, and many variables that may affect your claim and compensation, it is important to schedule a free consultation with an NJ personal injury attorney as soon as possible after a bus accident resulting in injury.
The lawyers at Cohen & Riechelson have proven experience for over 50 years handling personal injury claims for clients injured in Woodbridge, East Windsor, Burlington, Lambertville, Hamilton, Hightstown, Mercer County, and towns in New Jersey. Contact our Hamilton office for a free consultation regarding your bus accident case by calling (609) 528-2596, or you can also complete our online form.