Do You Qualify for Workers' Compensation if Injured at Home While Working Remotely?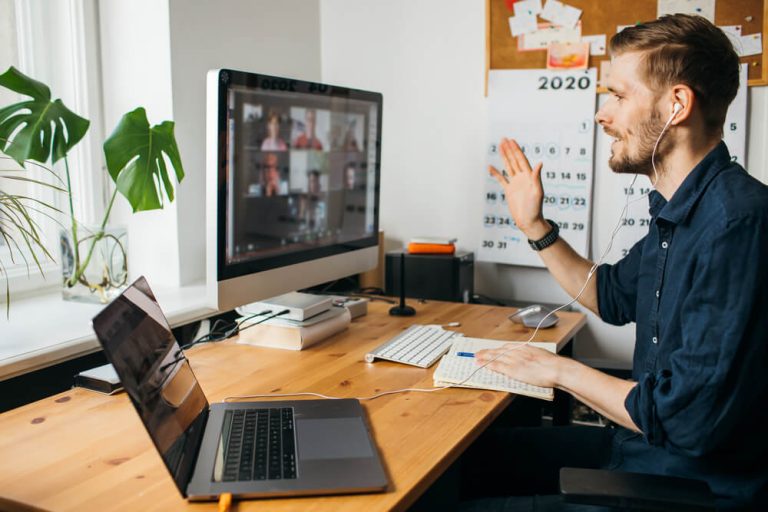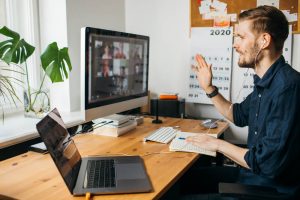 More Americans are working from home than ever before. With the advent of Covid-19, many businesses gave their employees the option in order to continue operations while maintaining the safety of their employees. As we all worked from home, employees and employers alike realized that it was a great idea to let their employees continue working from home due to the rise in efficiency. Americans spent less time away from their families and less time during their commute by spending more time effectively working from the comfort of their homes.
Different Conditions When Working from Home vs. the Workplace in NJ
The conditions we work in at the office or place of employment usually differ from the conditions we work in at home. Depending on our environment, we are exposed to different dangers while we are at work at our typical place of employment as opposed to our home working remotely.
New Jersey Rules and Regulations for Workers' Comp when Working from Home
In New Jersey, most employers are required to subscribe to a workers' compensation insurance policy, which is a no-fault based insurance. Workers' compensation insurance is an insurance policy that most New Jersey employers are required to carry in order to properly protect their employees from losing out on income if they are injured on the job or performing a work duty. In order to have a successful claim to workers' compensation, the claimant must have been an employee of the policyholder, and the employee must have been injured in the course of employment.
According to New Jersey law, the course of employment usually starts when the employee arrives at the place of employment, and ends when they leave. However, for remote workers, the laws and regulations are a little different. For remote workers, anything that shows that the employee has begun their workday, such as logging into a computer, can be used to show the course of employment had begun for that day.
The Personal Comfort rule states that workers' compensation claims may be filed for remote workers who are injured while doing something that ensures their comfort and well-being at home. For example, if you are working at home but get injured while walking to your bathroom. In addition, the Special Mission exception states that a claim can be filed if and when an employee is doing a work activity while off the premises of their typical place of employment.
Working From Home-Related Injuries
The injuries sustained by those working from home can be a little different than injuries we can get while working at our place of employment. The most common injuries are Carpal Tunnel syndrome, or a breakdown of the wrist, Tendonitis, Bursitis, as well as various pains and injuries associated with sitting at a computer all day. This can take forms such as neck, shoulder, back, lumbar pain, pinched nerves, rotator cuff injuries, and muscle sprains and tears.
How Can I Tell if My Injury at Home is Work-Related?
This is a good reason to hire an experienced workers' compensation attorney. Establishing that the injury you suffered is work-related is the first thing that must be done when handling a claim. Not only must you prove that the injury happened while you were "on the clock," but you must show that the injury arose from a work-related activity.
Steps to Take After Being Injured while Working from Home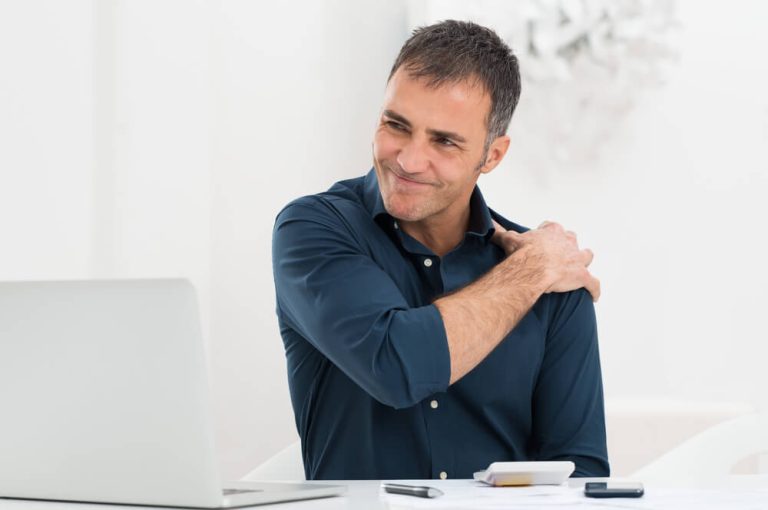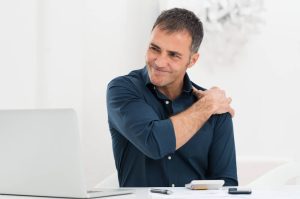 In every situation in which you are injured, the first thing you must always do is to immediately seek medical attention. Once you understand exactly how serious your injury is and you begin to be properly treated for said injury, you would want to properly document everything that has happened. Making sure that the injury is properly documented is a very smart way to help your attorney down the line in your case.
After you seek medical attention and make sure all your paperwork and documents are in order, you must then notify your human resources department or your employer. Once this is done, you should then contact an experienced workers' compensation attorney in order to get your claim started and to put your best foot forward.
Contact a Trenton Workers Compensation Lawyer to Discuss Your Claim for Injuries Working from Home in New Jersey
Working from home can prove to be an extremely confusing and tricky space for a workers' compensation claim to be created. Establishing that your injury was work-related and that it happened while you were working for your employer is a very hard thing to do, especially when you are working remotely from the comfort of your home. You need an attorney that is well-versed in all of the rules and regulations of New Jersey workers' compensation law in order to know if you have valid grounds for a claim and to be justly compensated. If you have a workers' compensation case and a suspected case of this kind based on employment-related injuries in New Jersey, contact Cohen & Riechelson today.
Our attorneys are available to assist you in a free case review and to discuss your options. With local offices in Trenton, we have spent over 5 decades helping clients to claim compensation for the workplace or job-related injuries in Woodbridge, Pennington, Hamilton, Ewing, Princeton, Lawrence, Lambertville, and throughout Mercer County, Burlington County, and Middlesex County. Call (609) 528-2596 for a free, confidential consultation.