Injury Attorneys Advising Parents on Who can be Held Liable if a Child Suffers Harm in an Accident during NJ Camp Activities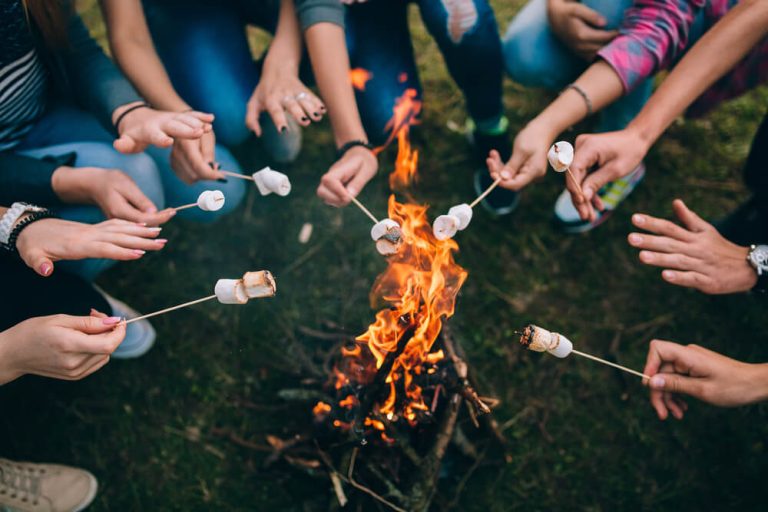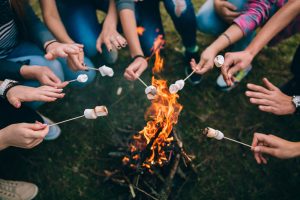 Once school is out, children leap at the freedom summer promises. But with working parents, children get bored quickly, needing the structure that school and after-school activities bring. Thus, camp enrollment has become a tradition for many families. Children look forward to meeting up with summer friends, learning new skills, being in nature, learning independence, and engaging in fun activities. Sports camps, like soccer, football, cheerleading, field hockey, and other school-year activities, offer youth the chance to hone their skills over the summer. However, wherever children gather to play sports, enjoy outdoor activities, and compete in games, injury risks rise.
Camp Owners Legal Obligation to Campers' Safety in NJ
Often camp counselors oversee groups of children from ages five to 15 or 16, promoting fun and learning while minimizing safety risks; however, accidents can happen when the counselor-to-camper ratio is too high. And campgrounds can be a source of injury when not properly maintained. According to the camp accrediting body, the American Camp Association, camp owners owe campers a legal duty to ensure their camps do not pose unreasonable injury risks.
Activities Leading to Potential Injuries in a New Jersey Camp Setting
Camps must ensure no one gets hurt participating in camp activities, like hiking, tennis, basketball, cooking, archery, soccer, scavenger hunts, horseback riding, and volleyball, all of which may result in sprains, fractures, cuts, bruises, and burns when campers without adequate supervision or faulty equipment. But even traditional camp activities, like roasting marshmallows over a campfire, can result in burns without appropriate safety measures.
And being outdoors in the hot sun can lead to sunburn and dehydration without proper sun protection and liquids. Other hazards may be insect bites, like ticks while hiking in the woods, and animal bites, like snakes or rodents. Unfamiliar plant life can also pose a hazard when campers inadvertently brush against poison ivy or poison oak, causing itchy rashes over the affected area at minimum and fever, headache, and swelling of the eyes and throat at its worst.
Frequent Types of Injuries at Day and Overnight Camps for Kids in NJ
Scratching bites or skin allergies from poisonous plants with dirty fingernails can result in infections that require antibiotics. And learning to use a pocketknife for whittling or opening cans can lead to lacerations that require sterilization and dressing. Finally, falls during hikes, swimming activities, horseback riding, or playing sports can result in sprains, cuts, fractures, concussions, and bruises. Meanwhile, merely eating in a crowded indoor mess hall can spread illness, like flu or cold. Many camp accidents are unavoidable, but none should result from avoidable neglect.
What to do as a Parent Before Signing a Camp Registration Form
Wise parents enrolling their children in summer camp investigate the owner, staff, campgrounds, licensing, and activities before registering their children for a day or overnight stays. They choose an age and activity-appropriate camp for their children and question camp administrators about the counselor-to-camper ratio, mandatory vaccination proof, counselor qualifications and background checks, pool or lake lifeguards, and policies regarding dangerous activities, illness, and injury. They supply their campers with sunscreen, water, insect spray, and medications for known allergies. They also tour the campgrounds to see the living, eating, and bathing facilities.
New Jersey's Department of Health and Senior Services oversees the operation and regulation of youth summer camps. The Department licenses youth camps before they begin operations. The local health and food authorities inspect the premises for compliance with the Youth Camp Safety Standard Rules. N.J.A.C. 8:25 contains the youth camps compliance requirements. All youth camps must have a state license. Thus, parents looking for a summer camp for their kids should research whether it is licensed and safe.
How Do Liability Waivers Work in New Jersey Camp Injury Cases?
While camp registration typically includes liability waivers for campers to participate in dangerous activities, like horseback riding, water sports, and contact sports, a release does not protect camp owners from injuries caused by their gross negligence. So, for example, horseback riding has inherent dangers. When a camper falls off a horse during properly supervised riding lessons, a waiver may absolve the camp owners from paying for a camper's injuries resulting from ordinary accidents. However, when the camp offers horseback riding lessons on a horse known to startle, jolt, and throw a rider unexpectedly, the camp may be liable for maintaining an unsafe condition that caused a camper injury.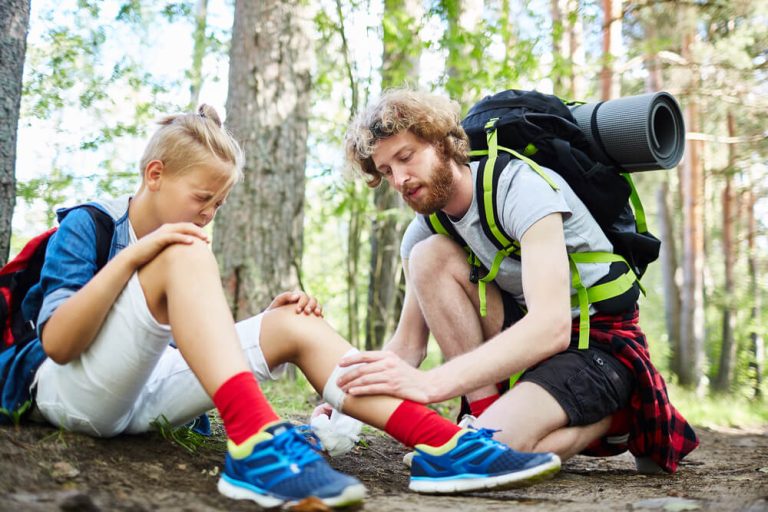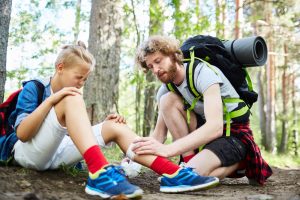 New Jersey's premises liability law protects campers from unsafe camp facilities and activities. By law, camp owners must diligently monitor their facilities, activities, personnel, and equipment for safety. With regular maintenance and review, children can avoid getting injured by faulty equipment, unsafe grounds, and negligent staff. For example, slippery swimming pool decking may cause injuries when missing non-stick materials or mats. And staff untrained in CPR or lifeguard rescue procedures may be unable to help a swimmer near drowning.
Moreover, too many campers and insufficient staff can lead to a missing camper going unnoticed. Owners are responsible for screening camp counselors for criminal backgrounds, ensuring equipment functions properly and common areas are clean to prevent tragic injuries. Counselors are responsible for ensuring campers have shade, sunscreen, and water, reminding campers to use sun and dehydration protection.
Tips for Parents to Prevent Camp-Related Injuries for Children
Parents can help avoid sickness and injuries, too. They can keep sick children at home to prevent spreading illness to others. They can also teach their children about regular handwashing and proper coughing and sneezing techniques, such as coughing into an elbow or shoulder rather than mouth covering with hands. Also, parents who send their children without adequate footwear, allergy medication, or sports protective equipment are placing their children at risk of getting hurt. Finally, parents of athletes should make sure their children know about concussion protocol, how to identify the signs, and what to do.
Wise Steps Parents Can Follow After a Camp-Related Injury in New Jersey
Camp owners, directors, and staff are substituted parents for the time they oversee children. The legal term for this idea is in loco parentis. Camp officials and personnel have a legal duty to prevent harm to their charges. So, when your child suffers damage under negligent supervision or dangerous conditions at a summer camp, be sure your child gets proper medical treatment and you document your child's injury, medical visits, and bills. New Jersey's personal injury law allows an injured victim of another's negligence to sue for their damages. However, you need proof of the nature and extent of your child's injuries and your resulting financial losses.
Talk to Experienced New Jersey Summer Camp Injury Lawyers for Assistance with Your Child's Case
A knowledgeable personal injury attorney at Cohen & Riechelson can educate you more about injury compensation and the law. Since New Jersey's statute of limitations for personal injury cases puts a deadline on the latest date to file a claim, you should speak to an attorney at our Hamilton firm about your case against your child's summer camp as soon as possible.
With over 50 years of experience handling injury claims on behalf of adults and children across the state of New Jersey, our lawyers can review your particular set of circumstances, advise you about the validity of a signed release and waiver, and discuss the possibilities for recovering compensation when considering the cause of your child's injury and the extent of the consequences on their life and yours. A camp's gross negligence may invalidate the waiver, or it may be defective at the outset.
Learn more about how to claim damages from a youth camp from an experienced personal injury lawyer at our firm serving all of Southern New Jersey, such as Hamilton, Hopewell, Pennington, Willingboro, Ewing, Lambertville, and throughout Mercer County, Middlesex County, and Somerset County, NJ. Contact us at (609) 528-2596 for a free consultation or access our online contact form today.