Injury Attorneys Evaluating Responsibility for Accidents Near Construction Zones in West Windsor, Trenton, Princeton, and Mercer County, New Jersey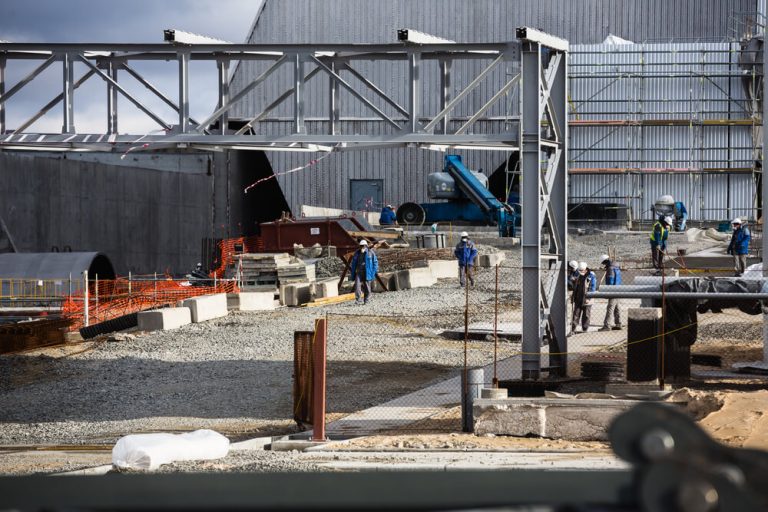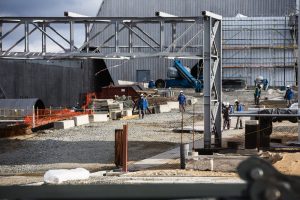 In today's day and age, the risk of accidents is, unfortunately, a consistent reality. With all of the development in New Jersey, both in town centers and suburbs and on roadways, injuries sustained on construction grounds are on the rise. If you have been injured on a construction site as a bystander or pedestrian, we at Kamensky, Cohen, & Richelson can help you recover complete financial damages. Contact us today for a free consultation to discuss your injury claim, and read on to learn more about the risk of accident injuries to bystanders at construction sites.
Existing Dangers Near Construction Zones
Most construction zones are hard-hat areas in which bystanders and pedestrians are not allowed to wander. However, their peripheries and certain areas may be open to the public, creating a vastly increased opportunity for injury accidents involving pedestrians. Pedestrians often do not take into consideration that they are at higher risk for accidents when walking near a construction zone, and there is not adequate signage to warn them of such. For this reason, pedestrian and bystander accidents happen with a greater frequency than one would expect, as company negligence and pedestrian unpreparedness collide.
Potential Accidents for Bystanders in Construction Areas
Construction sites contain countless risks, including uneven surfaces, risks of materials falling from above, poor lighting, open electrical wires, dangerous fumes, insufficient warning signs, and any number of surfaces on the ground and at body level that could lead to a slip, trip, fall, or injury-causing material collision. Where a construction zone involves road work, disoriented drivers following amended road signs and uneven roadways could heighten risk of injury to pedestrians and bystanders, as drivers are faced with multiple unfamiliar points of focus at a time and may miss seeing a pedestrian.
Injuries that Construction Site Bystanders May Experience
Because of the diverse types of accidents that can occur in a construction zone, injuries are equally varied. In the case of trips and falls caused by uneven and incomplete surfaces, injuries often include cuts and scrapes, fractured and broken bones, twisted joints, and head and neck injuries. Falling objects can cause serious traumatic brain injuries and concussion, as well as create puncture wounds or bruises.
Is the Construction Company Responsible for an Accident Involving a Passerby?
When an injury is caused by unsafe surroundings at a construction site that are open to the public, the construction company can be held liable. In order for a personal injury lawsuit to successfully recover financial damages related to the injury, the plaintiff and their legal team must prove that the company's negligence caused the accident and resulting injury. One needs an experienced personal injury attorney to investigate the conditions that caused the accident, gather photos and witness testimonials, review the police report, and act on behalf of the injured party to develop a strong case against the party whose negligence caused the injury.
Should I Submit a Claim for Personal Injury or Workers' Compensation?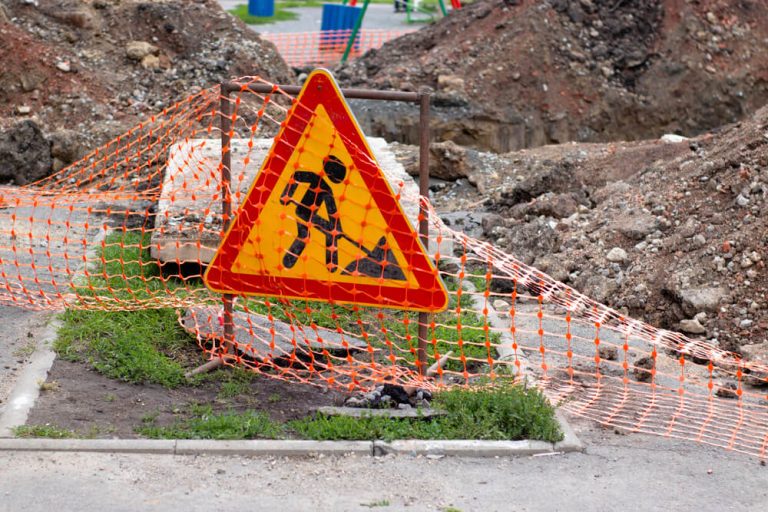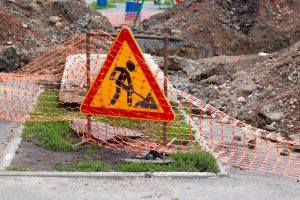 Construction companies and all employers in New Jersey are required by law to have workers' compensation insurance to financially protect their employees in the case that they are injured on the job. If you are an employee on a construction site or in a construction zone, and you were injured on the job, you can file a workers' compensation claim to recover financial damages for your injury, lost wages, and long-term disability if necessary. In many cases, however, workers' compensation does not cover the entirety of injury costs. In such a case, you may be able to file a personal injury lawsuit as well; for this, you need legal support.
In addition, if you are not an employee of the construction company and were simply a passerby who was injured at or near their site, you will need to file a personal injury claim against the company, general contractor, or another business or party who was responsible for your injuries in the vicinity of the construction zone.
Reach Our Trenton Personal Injury Lawyers if You Have Been Injured Near a Construction Zone in New Jersey
If you were injured while passing through one of the many sites under construction in Titusville, Woodbridge, Mount Holly, Evesham, Edison, Ewing, Lambertville, and Mercer or Middlesex County, you have the right to pursue full financial compensation for your injuries. Our team at Cohen & Riechelson has more than 5 decades of experience successfully representing countless people who were injured as the result of a construction company's negligence and dangerous activity. Contact an attorney at our law firm today at (609) 528-5926 or fill out this form for a free consultation to discuss your claim and get you on the road back to full physical and financial wellness.