As a kick-off to the end of the year seasonal fun, Halloween is a treat for costumed children eager to stock up on tasty sweets and families hoping to share the holiday fun with their neighbors and other community members.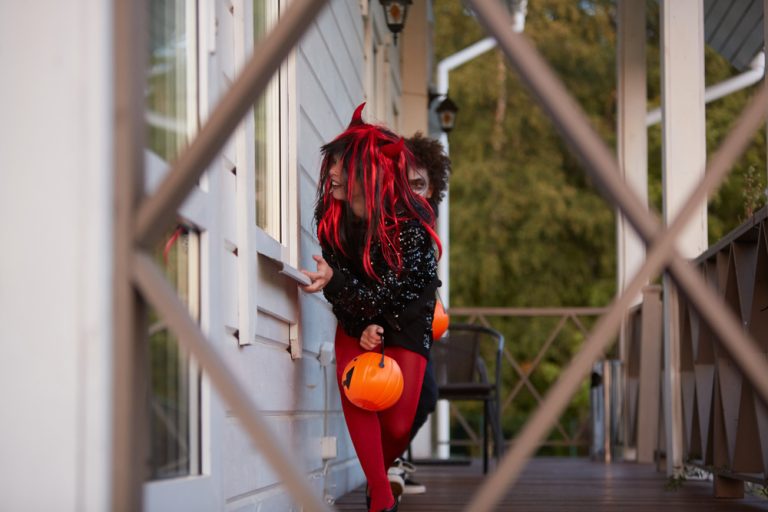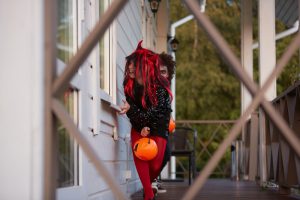 While children will focus on the excitement, compare costumes, and fun of the day, parents and caregivers will need to be extra vigilant about speeding or negligent and distracted drivers on the road, to ensure the evening ends as a happy and safe holiday for everyone, motorists included. Although this year some families may opt for fewer trick-or-treating hours, avoiding going in large groups or staying closer to home due to COVID-19 fears, fewer costumed children on the streets may make it easier for motorists to keep an eye out for especially little children darting into the street, crossing through parking lots, stopping suddenly in the street to pick up dropped items or walking unsupervised in small groups along the streets.
Halloween has been referred to as the 'perfect storm' of risk, because of the limited visibility as a result of darkness or poorly lit streets, significant pedestrian traffic, and various other distractions. According to 42 years of data examined by the Journal of the American Medical Association Pediatrics the risk of pedestrian fatalities is roughly 43% higher on Halloween. As compared to other times of the year, the most significant risk and the increase was among children ages 4-8 years, where there was a 10-fold increase in Halloween pedestrian fatalities.
The New Jersey State Police listed the top factors in fatal pedestrian accidents as distracted driving, impaired driving, and speed. Between January 1 to October 6, 2021, more than 141 pedestrians have been killed in accidents with motor vehicles. According to recent NHTSA data, that is a 13.1% increase in pedestrian fatalities over this time in 2020.
If you or a loved one was recently hit and injured or killed by a vehicle, you may be able to file a pedestrian accident injury or wrongful death claim against that vehicle's driver. At Cohen & Riechelson (CR), our dependable lawyers have decades of experience handling personal injury claims for clients across New Jersey and Pennsylvania. We know how difficult these cases are, and we do our best to provide compassionate and thorough legal representation for the family of the victim. When someone is killed, he or she leaves behind a huge emotional gap, and our job is to get fair compensation from the responsible parties to allow the family to heal and to provide for their future.
Typical Accident Injuries Which Make Halloween Dangerous For Children and Adults
Common accidents and injuries that occur on Halloween are:
How Pedestrians Can Avoid Being Injured While Trick-or-Treating During Halloween in New Jersey
In accordance with NJ Rev Statute 39:4-36 and Title 75, Chapter 35 of the Pennsylvania Consolidated Statutes, pedestrians have the right of way in a crosswalk. On Halloween, the National Highway Traffic Safety Administration (NHTSA) recommends that pedestrians:
follow the rules of the road and intersections, crossing only at the corner and observing traffic signals
make sure traffic has stopped or passed by before stepping into the street
walk on the sidewalk if one is available and walk as far to the side as safely possible facing traffic if there isn't
wear light or brightly colored costumes that are clearly visible to motorists
wear sturdy shoes which fit properly
make sure costumes are short enough to prevent one from tripping or falling over
trim or decorate the moving parts of the costumes (arms, legs, feet) and treat bags/candy containers with reflective tape which will glow or strongly reflect in the beam of a car's headlights
carry a flashlight or strobe light to aid motorists in detecting, identifying, and reacting to them
With pedestrians over 21, for whom alcohol may play a role in their Halloween festivities and impair judgment, balance, and reaction time, it is recommended that they create a "buddy system" and plan a way to get home safely (i.e., designated driver, rideshare, arrange a safe spot to be picked up, etc).
8 Things Motorists Can Do To Make the Roads Safer For Halloween Pedestrians in NJ
A USDOT review of Pedestrian Safety Research in the US and Abroad stated that parents overestimate their children's ability to handle street crossings in terms of what they know and how well they will perform. This study cited earlier research that indicated that roughly 75 percent of child pedestrian-related automobile accidents occurred at non-intersection locations, and that number increased to 85-90% among children under 5; who were most likely to run into the street at midblock locations.
The other group highest at risk during Halloween according to the NHTSA, are younger drivers (21-34 years old), who are often inattentive, drowsy, and accounted for nearly half of all deaths in drunk-driving/DWI crashes on Halloween night.
With this in mind, during the early evening and late hours of Halloween, drivers should:
be prepared to stop for children crossing the streets even if they're not at an intersection
drive below the speed limit in residential areas to give themselves more time to react
reduce or eliminate audio distractions like the radio or the telephone
exercise extreme caution when entering or exiting driveways, alleys, driving into a parking lot, backing out, or turning
contact law enforcement personnel if they see an impaired, drunk, or injured person on the road
keep their windows and side mirrors clean
make sure their headlights are on and properly functioning
not drink and drive.
Avoiding Liability on Mischief Night Or Halloween: Duty of Care for Trick-or-Treaters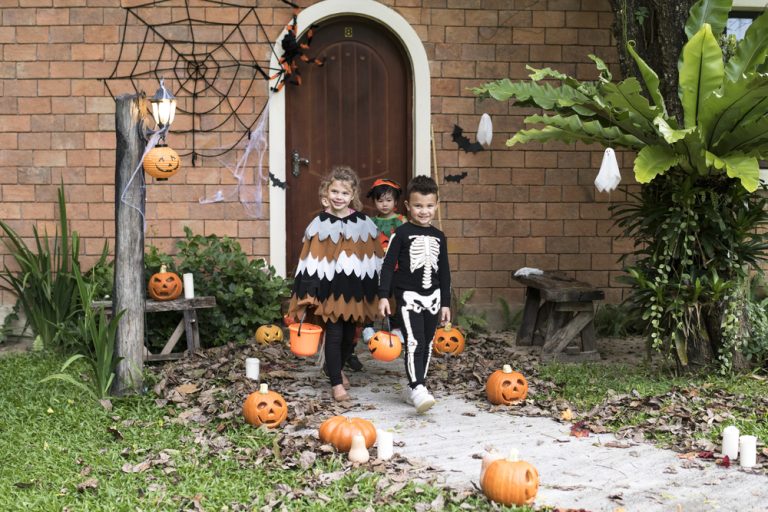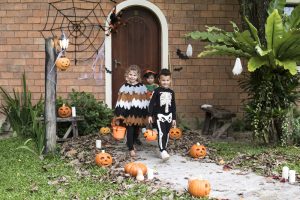 As a homeowner or landlord, you may find yourself liable if any injuries or accidents are caused by the condition of your property. As such you have a duty of care to make your property, walkways, or premises are reasonably safe for trick-or-treaters and even those who may trespass onto your property.
Either because of decorations or signage on your property which can be seen as an invitation, "premises liability" means you are legally liable for the safety of any "guests" injured on your property. Since your "guests" expect your property to be reasonably safe, if they are injured by a dangerous condition on your property that you knew or should have known about, and you failed to remedy or warn of them of, you could be held liable for damages.
As such, if a trick-or-treater or an adult supervising them slips, trips, or falls on your property, your bodily injury liability coverage may be sufficient. So, to improve your home's safety and reduce your premises liability:
be mindful of the type of decorations you have and where they are placed
use battery-powered light sources for decorations
avoid dry combustible materials like corn husks
keep all entrances and exits free from obstructions
keep pets away from the front door, as unknown sounds or sights can overwhelm them
make sure the external area of the property is properly lit so children and adults can see the path to and from your door or container of treats, and
even if you're not participating in trick-or-treating, turn off the exterior lighting and keep all walkways clear so children who may still knock at your door, may safely enter and exit your property.
NOTE: In cases of Mischief Night mayhem, most basic homeowners' policies cover damages to your home caused by vandalism.
What To Do If You are Injured on Residential or Commercial Property During Halloween
seek medical attention as soon as possible
use your mobile phone to photograph and accurately document the scene and any conditions (i.e., decorations, lighting, etc) that contributed to the injury accident
collect the names and contact details of any witnesses
inform the homeowner, landlord, or property manager of your injury but limit discussions that could verbally or physically escalate the incident
DO NOT sign any liability waivers or medical release forms prior to consulting an attorney
Our attorneys at KCR can assist in alleviating your stress by dealing with the insurance companies so you can focus on getting better and getting the help you need. If you have been injured, contact our firm to discuss your case and representation for your personal injury claim.
Consult our Personal Injury Accident Lawyers in Trenton or East Brunswick Today
At Cohen & Riechelson, our dependable and compassionate lawyers have more than 40 years of experience handling pedestrian, auto accidents, and personal injury claims for clients across New Jersey and Pennsylvania. We understand the nuances of each state's traffic and liability laws and are well-informed about pertinent changes thereto. If you trick-or-treat in the streets of Titusville, Pennington, Fairless Hills, Newtown, Hopewell, Princeton, or Florence and need our services, don't be scared and contact us.
Our resourceful attorneys are poised to prepare and pursue maximum compensation for your injuries on Halloween or any other day of the year if someone else is responsible. We have decades of experience handling personal injury lawsuits on behalf of the injured and their loved ones, as we passionately commit ourselves to advocating for clients every step of the way and navigating the pitfalls of these complex legal matters. Contact us online or by phone today at (609) 528-2596 from New Jersey or (215) 337-4915 to arrange a consultation with an experienced Pennsylvania and New Jersey personal injury lawyer.
As always, we take the majority of cases on contingency. This means, if we don't win, you don't pay.