Top 3 Reasons Your NJ Primary Care Doctor Shouldn't Treat You After A Motor Vehicle Accident.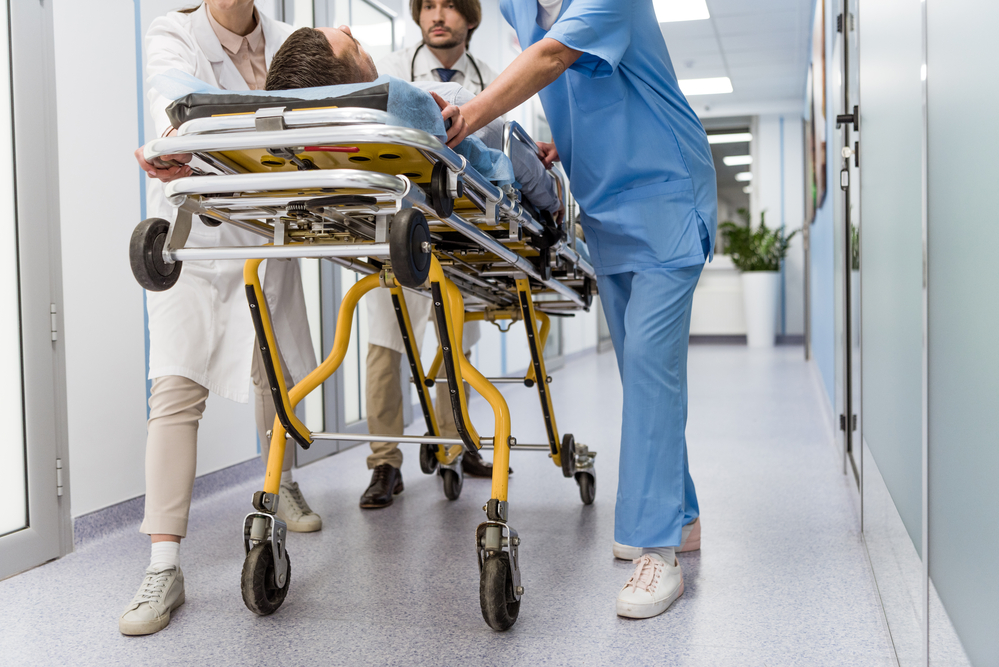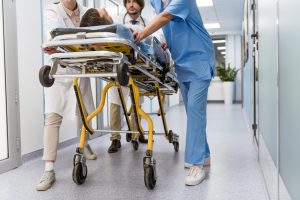 After an automobile accident, you must seek prompt medical attention, whether your personal injuries are severe enough that you are treated in a hospital emergency room immediately after the accident or a few days afterward. If the pain or discomfort of your injuries appears a few days after your accident or grows significantly worse over time, your initial thought may be to call or visit your primary care physician. Regretfully, it is quite likely that your physician will inform you they cannot treat you due to your symptoms being connected to the accident. Your doctor wants you to receive the best care and are looking after your best interests. Rather than becoming disheartened, feeling abandoned, or frustrated, you should consider that traumatic injuries are not their main area of expertise.
Your primary care physician treats various illnesses and injuries every day, but probably not the type of common injuries sustained in car accidents: whiplash, soft tissue injuries, traumatic brain injuries, blunt force trauma to the head or chest, broken bones, spinal injuries, ligament or tendon damage, and much more. These types of injuries require proper diagnosis, care, and documentation so that if you suffered severe or life-changing injuries and need money for medical bills, pain and suffering, wage loss, and other hardships, you can recover the maximum compensation for your losses.
The attorneys at the Law Office of Cohen & Riechelson are admitted to practice in Pennsylvania and New Jersey. We are engaged in teaching this complex area of litigation to attorneys from both states. Since 1972, we have helped numerous clients obtain compensation for injuries sustained in automobile accidents throughout New Jersey and Pennsylvania. Our experienced team of lawyers is dedicated to helping you obtain the compensation you need and deserve.
Contact us online or by telephone at (609) 528-2596 to arrange a consultation with an experienced auto accident lawyer. You only have two years from the date of your accident to file a lawsuit. After the statute of limitations expires, you will no longer be able to sue to collect compensation for your injuries.
Reason #1: Improper Diagnosis From Your NJ Doctor Could Delay Proper Treatment
The adrenalin from a car accident may mask pain. If you are experiencing pain, your primary care doctor may prescribe pain medication and recommend giving it a few days or weeks to heal independently. These days or weeks without proper medical treatment or documentation could delay a proper diagnosis connecting the injuries, chronic pain, numbness, tingling, problems sleeping, or even PTSD with the accident. Specialists such as orthopedic surgeons, neurologists, physiatrists, and chiropractors, etc., will know and recommend consistent treatment and possibly physical therapy right away and will more likely be able to provide:
a detailed analysis of what happened to you as a result of the accident
a detailed synopsis of any pre-existing injuries or conditions that were not caused by the accident
key details about if the accident aggravated your pre-existing injuries
a list of medical tests they performed (i.e., range of motion, nerve compression tests, etc.)
specialized MRI's, X-rays, digital motion X-rays, etc
prescriptions to physical, occupational, & mental therapy, and vocational rehabilitation
info regarding specialists referrals for surgery or pain management
an explanation of whether your injuries are a temporary or permanent disability
details about future medical needs
impairment ratings (i.e., injuries' effects on your ability to work, perform daily activities, etc.)
Reason #2: A NJ Accident Injury Specialist Can Accurately Value Your Case
Gaps in treatment can decrease the value of your personal injury claim and as well as your chances of recovering from your injuries. Treatment from a specialist can provide you and your personal injury attorney with accurately detailed information about how the motor vehicle accident has caused you harm, various losses (financial, mobility, quality of life, etc.), and injuries; you will have a stronger case to justify the insurance company or the negligent party paying you the maximum compensation for your personal injury claim.
Reason #3: PIP Billing Related Insurance Difficulties from Your NJ Accident
Your primary care physician may not accept your Personal Injury Protection (PIP)  coverage to treat your injuries. Known as "no-fault insurance," the initial funds to cover expenses and damages will come from your auto insurance provider regardless of fault. The caveat is that although PIP can pay for medical, living, or rehab expenses after you suffer an injury after a car accident, PIP billing can be complicated, which means many primary care physician offices often choose not to see patients who PIP will cover.
While emergency rooms are capable of billing your PIP insurance, if you need a follow-up (or your injuries don't require urgent treatment), your appointment must be with a physician who not only specifically works with motor vehicle accident victims and can provide you with the best treatment, but can also capably and confidently handle PIP billing.
Contact Our Mercer County Car Accident and Personal Injury Attorneys Today
At The Law Office of Cohen & Riechelson, we have extensive experience helping clients across Mercer County, Trenton, Princeton, and Hamilton recover the compensation they need and deserve for their injuries. We work closely with investigative and medical experts to help prove your claim and provide honest, intelligent, and diligent service to all of our clients.
If you or a loved one has been injured by another party's reckless or negligent actions in an accident, including medical malpractice, product liability, premises liability, or a slip and fall, please contact us online or through our Hamilton, NJ office at (609) 528-2596, for a free and confidential consultation regarding your accident injuries and options for recovering compensation.