According to Statistics, There Are More and More Accidents Caused By Drivers Who Work For Various Mail Companies in New Jersey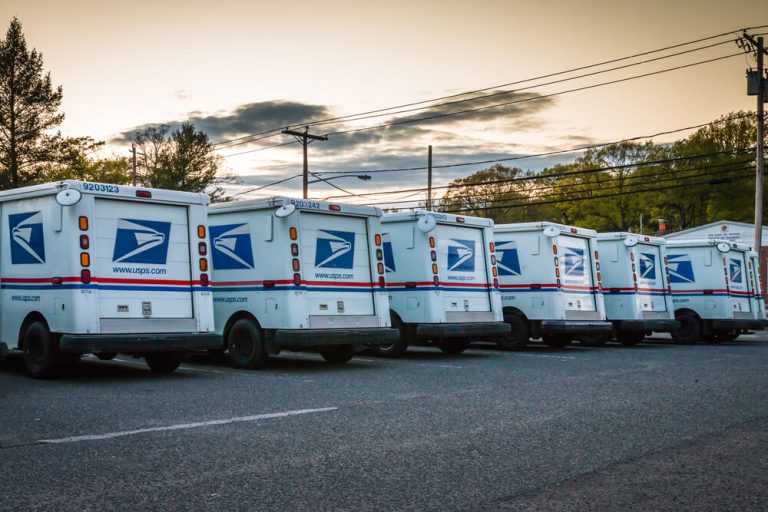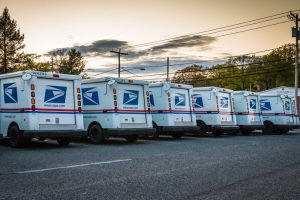 The U.S. Postal Service, in an attempt to keep up with other mail services such as FedEx and UPS, sold long-haul trucking contracts to unvetted providers, and now the chickens have come to roost. The Department of Transportation (DOT) put just under 50 trucking companies with contracts for the Postal Service on probation for questionable safety standards. Since 2020, there have been 68 deadly crashes, killing 79 people.
The safety standards that trucking companies hauling mail for the Postal Service must adhere to cover a range of areas, including driver training and qualifications, vehicle maintenance and inspection, hours of service, and compliance with traffic laws and regulations. Unfortunately, the accidents experienced by people were caused due to safety issues.
Examples of Mail Trucks and Drivers Causing Injuries
For example, a Ford Edge traveling along Interstate 25 just outside of Denver was hammered by a truck operated by a Postal Service contractor. The five passengers in the Ford were unfortunately killed on impact. The driver was found to be driving while distracted and without a valid commercial driving license.
Almost two weeks later, on Route 100 just outside of Baltimore, Maryland, a truck hauling mail for the U.S. Postal Service crashed into a Honda Odyssey minivan at a red light, seriously injuring its occupants and leaving a child paralyzed from the shoulders down. It was later discovered that the driver had dozed off after driving for more than 24 hours.
Issues Leading to an Increase in Accidents Caused by Mail Delivery Trucks
The USPS is constantly under budget restraints. As they try to keep up with private delivery services such as UPS and FedEx, they are under increasing pressure to deliver more in less time. A loss of $1 billion was reported at the close of 2022, making that year the 10th in a row that they were in the red, despite receiving government aid every year.
Cutting Costs
Cutting costs was a necessary evil that held deadly consequences. The USPS added private trucking contractors to its fleet of trucks, using 18-wheelers to deliver to the larger distribution stations. They were soon spending $5 billion on delivery contracts. Contract negotiators were instructed to give contracts to those companies that offered the "best value," lowering contractor rates to 15% to 20% below the average market price.
Contracting Policies
USPS's contracting policies read that trucking contractors could not have an "unsatisfactory" rating from the Department of Transportation. They did work with several companies whose rating was "conditional."
The USPS could not keep track of companies that billed for double routes, committed fraud, double billed for gas, or manipulated contracts. Agents spent a maximum of four hours annually per trucking firm reviewing contracts and safety issues per company. One company, in particular, had been involved in a fatal accident and was cited 16 times for safety infractions.
Poor Conditions for Drivers
Insufficient rest for drivers due to tight schedules creates dangerous driving conditions. The DOT requires drivers to work no more than 14 hours daily, including a maximum of 11 hours on the road and 3 hours working on the rig, doing paperwork, or any other business related to the trip. At the eight-hour mark, drivers are required to take a 30-minute break. After a 14-hour shift, the DOT requires a break of 10 consecutive hours.
Truckers used to keep a written driving log, which could easily be manipulated. But with the introduction of newer trucks in some fleets that have trackers installed, it is more difficult to falsify a driving log. However, as there aren't enough inspectors to review the logs of thousands of trucks, having more accurate measuring tools is of little consequence.
Contracting Outsourced Services
Lastly, when major contractors are fined or given several warnings, they create sub-companies instead of making meaningful changes and continue to bid on new contracts. Drivers move from one company to another based on the work available. So you have the same drivers, with the same rigs, causing the same dangers on the road. Another problem is sub-contracting or double brokering. As an example, Tigers Trucking has a contract with USPS. With what they are paid, they use a portion to subcontract Wendy's 18-Wheelers. Tigers Trucking doesn't have to worry about coordinating schedules with their drivers, paying loaders, etc., because they pass that work onto Wendy, and if there is an accident, Tigers isn't to blame because the driver didn't belong to them.
Improperly Maintained Trucks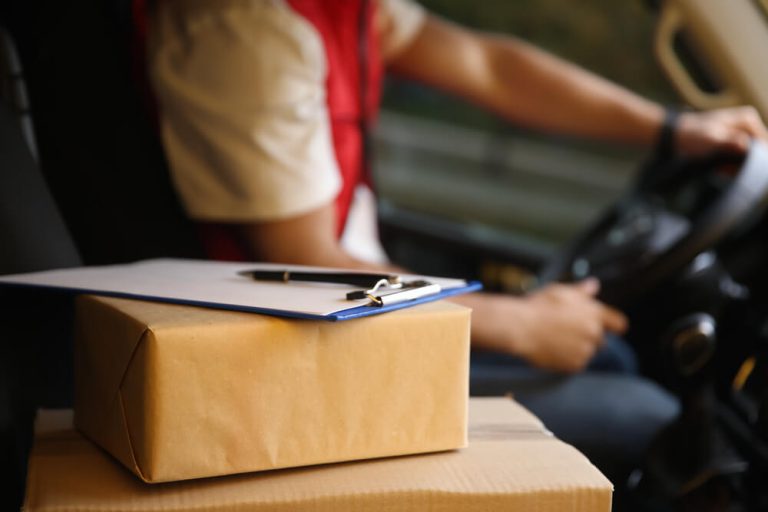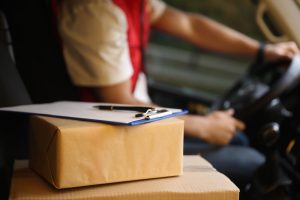 One of the most common problems with these trucks is that they are still on the roadway after their expiration date. In a fleet of over 200,000, the DOT has discovered that nearly half of the USPS service trucks are too old for regular use. Brake failure, engine failure, steering problems, and cracked windshields are frequent problems experienced with these vehicles. Unfortunately, replacing these vehicles at this point is a financial impossibility.
Types of Accidents Involving USPS Service Trucks
Typical accidents are fender benders from behind, dangerous lane changes, left turns, and failure to signal can result in more serious accidents. Many of these accidents occur because the USPS driver is distracted, looking for mail or checking the GPS for the next delivery. Mail carriers often have long and tiring workdays, which can lead to driver fatigue and increase the likelihood of accidents. Delivering mail in hazardous conditions can account for some of the accidents.
Trucking Companies Hauling Mail Put on Probation, What Does That Mean?
Trucking companies were placed on probation for unsafe driving practices, not conforming to the timetable required by the DOT, receiving too many tickets while en route, and having accidents. When a company is placed on probation, it is subject to increased oversight. It may be required to submit regular reports and updates to the Postal Service regarding their safety practices and performance. The company may also be subject to additional training and education requirements for its drivers and other personnel.
Probationary status means the company's contract with the Postal Service is under a microscope. The company must take corrective action to address the safety deficiencies that led to the probation. If the company does not make the necessary improvements, its contract with the Postal Service may be terminated.
Overall, the probation process is intended to ensure that the trucking companies hauling mail for the Postal Service maintain the highest standards of safety and performance to ensure timely and secure mail delivery to its intended recipients.
Our Trenton Attorneys Will Help You Seek Compensation for Injuries Caused by Postal Service Truck or Driver in New Jersey
The physical, financial, and emotional consequences of having been in an accident can be life-altering. You have a right to seek fair compensation for your suffering caused by a negligent mail company or truck driver hauling mail in New Jersey. Our attorneys at Cohen & Riechelson have years of experience and a passion for serving our clients to obtain the best possible outcome in personal injury cases in Princeton, Pennington, Titusville, Hamilton Ewing Hopewell, Burlington, West Windsor, Trenton, and throughout Burlington County and Mercer County.
Our lawyers can investigate the accident and gather evidence to establish liability for the crash. We can obtain the police report, interview witnesses, and collect other relevant evidence to build a strong case. Further, our attorneys can negotiate with the Postal Service and any other relevant companies to seek compensation for your injuries, including medical expenses, lost wages, pain and suffering, and other damages.
An attorney at CR Law Firm with experience handling accidents involving Postal Service trucks and their drivers can significantly increase your chances of recovering compensation for your injuries. Simply contact us today at (609) 528-2596 or online to schedule your free consultation. We look forward to hearing from you.