Though intended to be a solution for smokers, E-cigatettes may have some side effects that cause severe injuries to users.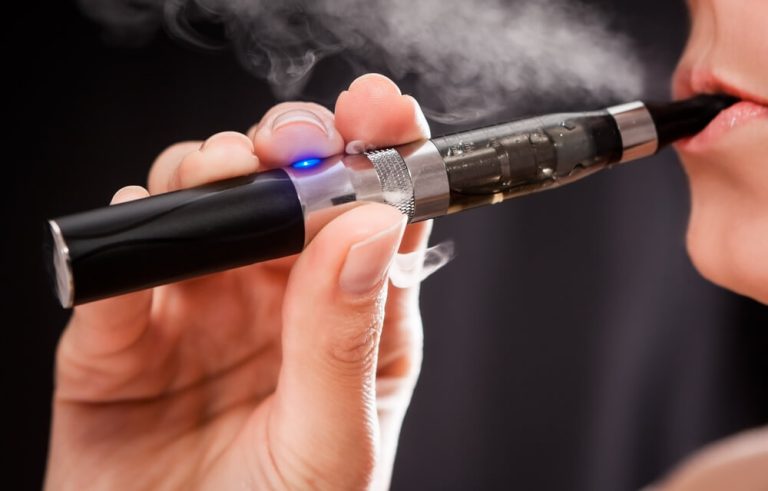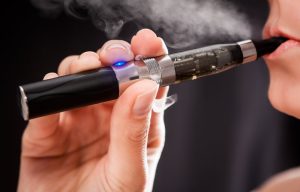 Have you or someone you know been injured by a vape pen or e-cigarette? Or are you experiencing loss of breath, or have you been diagnosed with lung cancer or lung disease? Our experienced lawyers, with offices in located in Trenton, Bensalem, and Philadelphia, can fight for you in an injury claim and possibly obtain compensation for the harm you suffered due to vaping in New Jersey or Pennsylvania.
Vaping & E-Cigarette Regulations Fall Short vs Demand
There's been a rise in the use of vape pens and e-cigarettes in recent years, and as demand has gone up, so has the variety and number of products that have poured into the marketplace. Strangely, this boom in vaping products has not been followed by increased regulation from the Food and Drug Administration (FDA). It has set a few restrictions, like banning the sale of vaping products to minors. But it has not taken effective steps—yet—to warn the public about the negative effects that vaping can potentially have.
Risks of Vaping and E-Cigarettes
People who vapes and use e-cigarettes have experienced:
Diseases of the lung, such as popcorn lung, which is caused by scars built up on lung tissue that obstruct the airflow, or:
Other damage to the lungs
Heart disease
Heart attacks
Dead cells and DNA morphs in the nose and throat
Addiction to nicotine. This is especially harmful to teenagers' brains
Cancers
In addition to diseases, e-cigarettes have caused dangerous injuries, most of them caused by e-cigarette explosions. These have happened while vaping and also simply when e-cigarettes are being carried or even stored.
Explosions have caused deep heat burns, deep burns caused by chemicals, damage to both bones and skin that requires long-term treatments to heal—treatments like bone and skin grafts, including plastic reconstruction of the face.
More and more vapers are filing lawsuits, seeking to recoup expenses incurred in hospitalizations, therapies, and treatments, and for emotional damages and physical pain endured.
The short list of injuries and consequences includes:
Chemical and fire burns of the skin
Tissue burns right down to the bone
Bone loss
Death
When a vape product injures somebody, that person could file a civil lawsuit in the form of product liability lawsuit. This type of suit is filed against the product's manufacturer and usually alleges that there was a failure to sufficiently warn of a product's risks. They can also include suing for a product defect. A defect might include something deficient in the manufacturing, design, or marketing.
Manufacturers have not, for the most part, disclosed the risks of vaping and e-cigarettes to consumers and the fact that they haven't added strength to a lawsuit. If you have endured pain and suffering because a manufacturer did not warn you about the risks and side effects of using e-cigarettes, you may have a strong case for a claim.
The product liability claim can be filed on "failure to warn" or "product defect" grounds, depending on the situation.
What About Vaping Safety?
Researchers are still studying the effects on the health of e-cigarette users. But we do know, from a multitude of studies, that vaping has similar risks to typical products containing nicotine, like cigarettes, cigars, chewing tobacco, and pipes. Most vaping products contain nicotine, and that is a substance that is lethal if taken in too high of doses.
The risks are particularly high for teenagers. Researchers have noted a correlation between adolescent nicotine addiction and lower activity in the teenage prefrontal cortex, which is the brain's center of decision making, cognition, and social behavior.
Even if a vaping product doesn't contain nicotine, researchers have found that e-cigarettes may contain other toxins that boost the risk of cancer. Some of these toxins, like glycerin or propylene glycol, are used to create the effect of smoke in an e-cigarette.
What Are the Vaping Laws in NJ?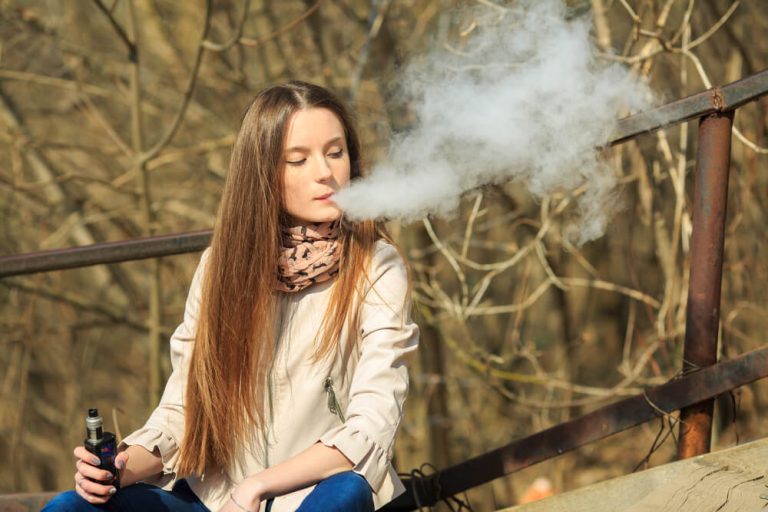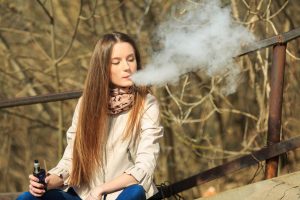 The New Jersey legislature has passed laws specifying that electronic smoking devices cannot be sold or given to anybody under the age of 21. The laws also specify that the liquids used in an e-cigarette can only be sold by a vapor business with a specialty license, at retail. Discounted sales (meaning with the use of coupons or rebates) are prohibited. And finally, any advertising for e-cigarettes is banned from NJ Transit.
But these vaping products themselves, though dangerous, are not prohibited. A person uses these products at their own risk.
Get in Contact with Our Vaping and E-Cigarettes & Personal Injury Lawyers for a Free Consultation
If you were injured or suffered health loss from vaping products, you can seek damages to compensate you for lost wages while you were in the hospital or in treatment, for medical expenses, and for the suffering you endured.
It might not be easy to place a price tag on all the negative, cumulative impacts that e-cigarettes have had on your life or your loved one's life. But you deserve compensation, and our experienced lawyers can help you. We're knowledgeable about vaping and about pursuing claims for vaping gone wrong. We will meet with you and ask you questions about your vaping injury. We will explain your options to get compensation from a court. We are available to give you a free consultation.
We have offices conveniently located in New Jersey and Pennsylvania, as we frequently represent injured victims in Mercer County, Middlesex County, Somerset County, Bucks County, and Philadelphia County. Just call the experienced lawyers at Cohen & Riechelson at 609-528-2596 or fill out our easy to use form below for a free case review.
If you are interested in learning more, here are some answers to frequently asked product liability questions.