Explore the Most Prevalent Reasons Pedestrian Accidents Happen in New Jersey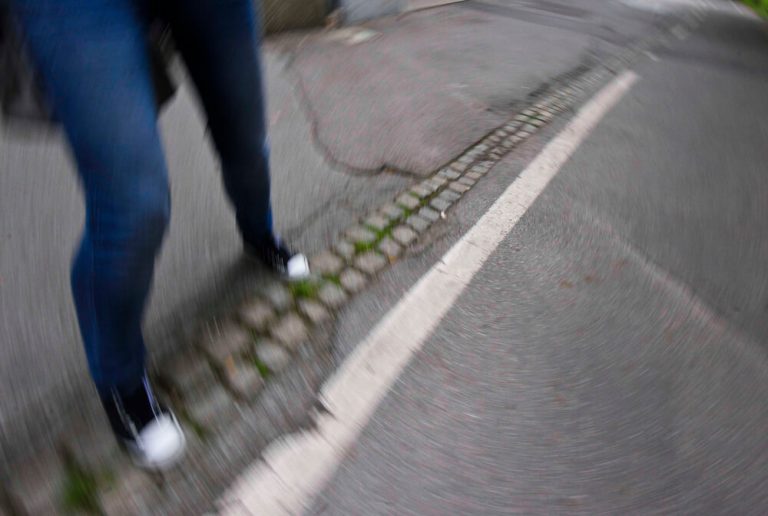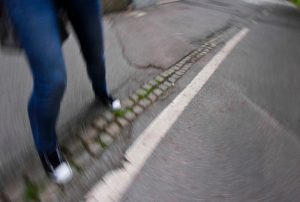 Pedestrians are dying in traffic accidents in New Jersey at an alarming rate. Years of work by traffic safety experts, government, and police have created a steady drop in the statistics for many years. But in 2020 and 2021, that trend was reversed. According to the New Jersey State Police, 219 pedestrians were killed in 2021, more than any year since 1989, when 217 died. The rate of death is up 22% from 2020, when 179 people died on the streets.
Also horrifying is the experience of pedestrians who are injured. Across the country, 75,000 pedestrians were injured in 2018, according to the latest statistics from the National Highway Traffic Safety Administration (NHTSA), which is responsible for keeping people safe on America's roadways.
An encounter between a human being and a moving car or truck, or bus does not bode well for the human being. Depending on the circumstances, pedestrians injured can gain compensation for their pain, suffering, lost wages, and lost well-being. If you find yourself injured by a moving vehicle while you're simply trying to walk as a pedestrian on the road, you will need an experienced and skillful personal injury lawyer to represent you. Contact our firm to discuss your case with a lawyer who can help. Learn more about the leading causes and risk factors for pedestrian accidents below.
Top Factors that Increase the Likelihood of Pedestrian Accidents
Age
According to the Centers for Disease Control and Prevention, pedestrians aged 65 and above accounted for 20% of all pedestrian fatalities and 10% of all pedestrian injuries in 2017. Children are another vulnerable group. One in every five children under the age of 15 killed in traffic crashes in 2017 were pedestrians.
Alcohol
Alcohol plays a huge role in pedestrian injuries and death, according to the CDC. Almost half of the crashes that resulted in death involved alcohol for the driver – and often for the pedestrian, too: for them, it's responsible for one in 3 fatal accidents.
Accidents as a result of alcohol have actually been on the decrease nationwide for several years now, but incidents with drivers impaired on substances like cannabis and opiates are increasing.
Distraction
Other causes of accidents are driver sleepiness and distraction, i.e., texting, even though it's illegal in most states; pets; and children. A tiny moment of driver distraction can result in a disaster.
Location
Pedestrians in urban areas are at higher risk (82%) than in rural settings (18%), according to the NHTSA.
Be especially aware in an urban area at night, which is when most pedestrian deaths occur. They occur most often at non-intersection crossings of the street.
Other Causes
Traffic safety experts blame the increased rate of injury and death partly on poor driver behavior that increased in the pandemic when drivers sped on empty streets. They also ascribe the increased death rate to the fact that more people are walking now after picking up the habit during the pandemic. And there's been an increase in the amount of vehicle traffic in many places.
"Reasonable Care" and Its Importance on NJ Streets
You may be assuming that, in most of the United States, a pedestrian has the right of way. But pedestrians also have an obligation to proceed with "reasonable care," obey all traffic rules and watch out for their personal safety. Walkers are supposed to step into the road only at crosswalks and intersections.
Drivers too have an obligation to be watchful and ready to put the brakes on when they spot a pedestrian who's ready to cross the road in front of them.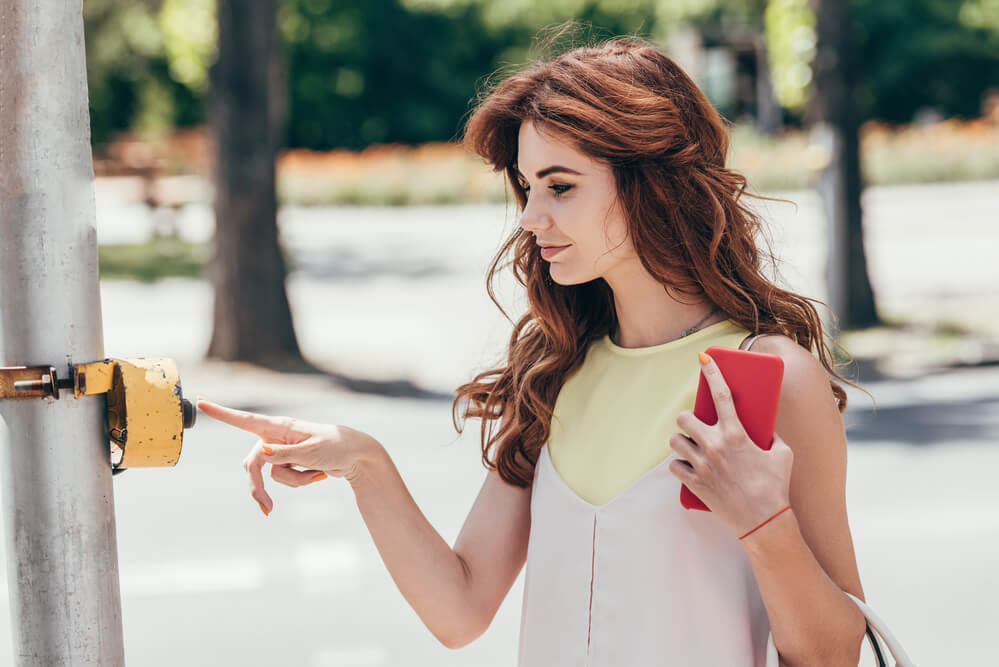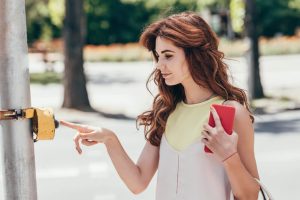 These cases can be very complex to pursue, and they depend a lot on the circumstances surrounding events.
But the courts put the expectation on drivers to use a level of care that a reasonable human being would use in that situation. Courts expect drivers to do everything in their power to avoid an accident, even if a pedestrian crosses outside a crosswalk. A driver cannot totally defend himself if the pedestrian was outside a designated area, and the driver might have stopped quickly enough to avoid an accident.
Common Kinds of Injuries Suffered by Pedestrians
When human flesh and bone encounter fast-moving steel, all kinds of injuries can result in spine, neck, shoulder, arm, leg, jaw, and skull fractures, and injuries to soft tissue such as sprains, tears, and lacerations. Perhaps the worst injuries are traumatic brain injury and spinal cord injury, which can result in catastrophic changes in a person's life.
Pedestrians who are struck in a traffic accident may need surgery and physical therapy and endure a long period of intensive recovery and treatment. This will involve bills for surgeons, hospital stays, and therapists. The costs can pile up rapidly.
Some pedestrians who have a brush with a motor vehicle may believe that they are feeling fine and don't need medical help. They may not feel the extent of the incident until a day or two later. Experts advise that people find medical care on the same day for their own safety.
Effective Actions to Prevent Pedestrian Accidents
According to the NHTSA, there are 8 safety tips for drivers and for pedestrians:
8 Safety Tips for Drivers
Stay alert and keep an eye out for pedestrians.
Whenever driving in low-light settings, like at night or in poor weather, be especially cautious.
When turning or approaching a crosswalk, slow down and be ready to stop.
Always provide pedestrians crossing the street in crosswalks with the right of way. As you approach, allow other drivers ample time to recognize the pedestrians present by stopping your own vehicle well before the crosswalk.
Never pass stopped automobiles at a crosswalk, since people may be crossing at an angle you can't see.
Never drive when intoxicated or under the influence of drugs or alcohol.
Comply with the speed limit, when passing people on the street, especially in school zones, and in areas where children may be present.
When backing up, be extremely vigilant and watch for bystanders.
8 Walking Safety Tips
Respect the driving safety rules and all traffic signs.
While walkways are available, use them.
If there are no sidewalks, walk in the opposite direction of traffic and keep your distance from vehicle flow.
Cross streets where indicated. Keep a close eye out for cars coming from all directions, particularly those making a left or right turn.
If you can't find a proper place to cross like a sidewalk or crossing lane, locate a clear spot with a long, good view of the transit. Wait for a traffic opening wide enough that will allow you to cross safely; never stop looking at the road while crossing.
Be cautious for cars pulling into or out of garages or cars reversing in parking areas.
Avoid substances that impair your sense of judgment and ability to react to any possible menace in the street, like alcohol and drugs.
Don't be afraid to experience a good walk around town; just make sure to observe all these important tips to stay safe, and healthy.
Hit as a Pedestrian? What to Know about Filing Your Claim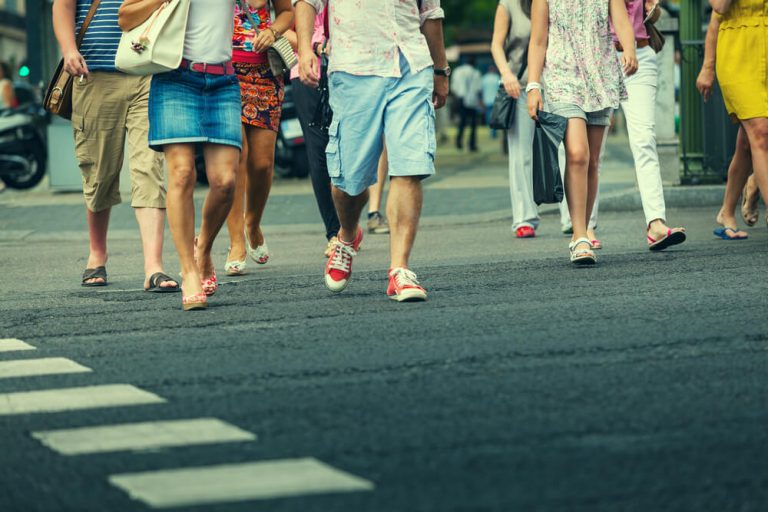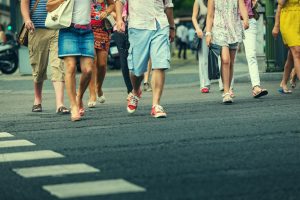 If you've had a pedestrian accident, you know the costs involved: Surgeons, anesthesiologists, radiologists, ER doctors, the hospital itself, and physical therapists to help you get back on your feet. If you weren't able to work while all those bills poured in, that's another expense. If you need 24/7 care as a result of the accident, you have a cost for future care to bear.
To pay some of these bills, as well as pay future costs you may be facing, you could file a claim against a negligent driver. Sometimes the driver's insurance company settles outside of court if the injured person will agree not to take any further legal steps. If the parties to the claim can't reach a settlement, the case may go before a judge and jury.
Be aware that there is a time limit on filing a personal injury claim. In New Jersey, a claim for most accidents and negligence-related injuries must be filed within two years of the date of the accident.
Contact a Trenton Personal Injury Lawyer to Better Position Yourself when Filing a Claim for Pedestrian Injuries in New Jersey
If you or someone you know has been hit by a motor vehicle in New Jersey, speak to the attorneys at Cohen & Riechelson today. We have dealt with numerous pedestrian accident cases in Lawrence, Hamilton, Pennington, Ewing, Princeton, Trenton, Mercer County, and across New Jersey and Pennsylvania. Our experienced personal injury lawyers can help to sort through all that's happened to see if you have a case. We can examine the circumstances of the accident, as well as your bills and ongoing damages, to build the strongest possible case. Our lawyers want to bring your case to its best possible conclusion. We want to see you restored and properly compensated for all you've endured. For a free confidential consultation, contact our offices online or at (609) 528-2596.