Don't Let Summertime Accidents Rain on Your Parade or Leave You Injured in NJ.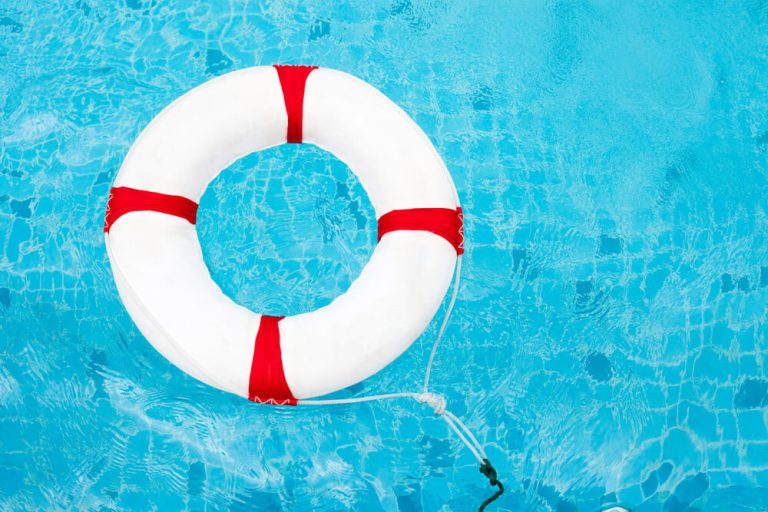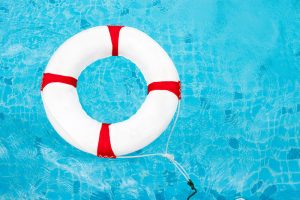 Summertime is here; pool days, camping, BBQs, travel plans, and firework displays make it easy to overlook the added threats lurking within this vibrant and warm season. While maintaining safety and enjoying the sunny months ahead, educating yourself about the potential hazards of summer is vital. As days get longer and the temperature rises, outdoor excursions grow in popularity. Unfortunately, fun and thrilling outdoor activities also bring accidents, injuries, and even unfortunate fatalities.
Here, our personal injury lawyers unpack the most common summertime accidents and injuries, as well as what you can do to pursue justice and financial compensation if your summer accident in New Jersey was otherwise preventable but for the negligent actions of another person or party. If you have questions or are wondering if you may have a viable lawsuit seeking damages for your injuries, contact Cohen & Riechelson at our law office in Trenton to speak with an attorney on our staff. We encourage you to contact us anytime at (609) 528-2596 for a free review of your case and a discussion of the legal avenues that may be available to you.
Statistics on Teen Drivers Taking to the Roads During Summer
The American Automobile Association (AAA), which conducts numerous studies and publishes annual reports on driving and crashes, has declared Memorial Day weekend to Labor Day as the "100 deadliest driving days for teen drivers."
Warm Weather Marks Motorcycle Season
Summertime in New Jersey is marked by an increase in motorcycle activity leading to severe injuries and a sharp rise in fatalities. According to data published by the NJ State Police, there were 670 accidents and over 700 deaths in the state last year. The most recent NJ Fatal Motor Vehicle Crash Report indicated a substantial incline in motor vehicle accidents and fatalities since 2019. The report also identified two leading causes of motorcycle crashes in NJ: driver inattention and unsafe speeds. Last but certainly not least, the Fatality Analysis Reporting System (FARS), and NHTSA, found that roughly half of all fatal motorcycle crashes occur in the summer, peaking in July.
Whether you're planning on riding a motorcycle or traveling in your vehicle: review your safety knowledge, be courteous to motorcyclists for everyone's protection, and always share the road.
Road tripping: brush up on the laws of the states you intend to travel to and through before you go. Remember, motorcycle laws vary from state to state. For example, "lane-splitting," also known as lane-sharing or white-lining, are terms motorcyclists are familiar with, but other drivers may not be.
A motorcycle lane split occurs when a traveler cuts between two parallel lanes of traffic. Some states believe lane splitting helps lower accidents, while others consider it dangerous and illegal. While no laws prohibit lane-sharing in New Jersey, motorcyclists are encouraged to ride safely and not between rows of stopped vehicles. Lane-splitting is unlawful in numerous states, including neighboring New York and Pennsylvania.
Common Injuries Cyclists Suffer in the Summertime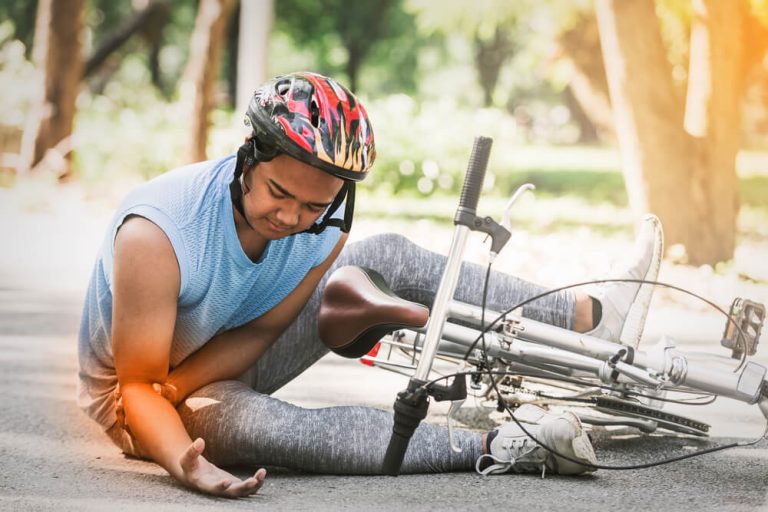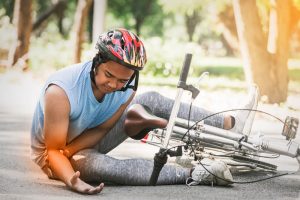 In New Jersey, bicyclists flock to the streets during summer but must obey traffic laws and signal properly. Bikers and drivers must be vigilant, courteous, up-to-date on related laws, and aware of bike lanes.
Recently, Governor Phil Murphy enacted the "Safe Passing Law." Vehicles must shift into a cyclist's nonadjacent lane (whenever feasible) to share the road safely. While passing and approaching cyclists, drivers should maintain a four-foot distance. A motorist who cannot keep at least a four-foot distance or switch to another lane should drive at 25 mph or a lower posted speed and be prepared to stop if necessary. The Safe Passing Law also applies to pedestrians
Bruising, broken bones, whiplash, spinal injuries, head injuries, and even death are possible when traffic laws are not followed.
Fireworks Celebrations Can Result in Devastation
Many enjoy BBQs, cold alcoholic beverages, and fireworks when celebrating Independence Day or other summer gatherings. The use of fireworks while intoxicated, underage, or unsupervised can lead to accidents, wounds, and lasting injuries. According to the NJ Division of Consumer Affairs (NJ DCA), fireworks other than sparklers and novelty devices cannot be sold, possessed, or used without a valid permit in New Jersey. Only the items permitted by state law should be available at your local retailer. Still, these products can pose a threat and contain numerous warning labels. Some individuals may drive out of state to obtain grander and more dangerous fireworks. It is crucial to use fireworks safely and responsibly, no matter where or how you get them.
NJ DCA released a report regarding fireworks, injuries caused by these products, and safety tips. According to the NJ DCA, 10,000 fireworks-related injuries occurred in 2019; most often, burns happened to the hands, fingers, legs, and heads, including the eyes, face, and ears. Although sparklers are legal in New Jersey, children, mainly five years old and younger, have suffered severe damage, particularly to the hands and face.
Fires are another associated risk and concern. NJ DCA reports an average of 18,500 fires attributed to fireworks annually. Additionally, individuals leaving firework events and other summer parties may be intoxicated and pose an additional threat to drivers.
Pay Special Attention to The Pool Area when Temperatures Rise
The Centers for Disease Control and Prevention (CDC) reports an average of 11 drownings per day. In the summer, drownings, and boating accidents surge, making it a difficult time to be in and on the water. Approximately 70% of drowning incidents occur annually between May and August in the United States. Watch out for children and inexperienced swimmers in private pools, public pools, beaches, and boat trips. Both children and adults should wear life jackets.
Stay Alert for Animals Crossing the Road
Humans and animals alike enjoy summer. Ensure food is correctly contained on camping trips and respect wildlife signs in state and national parks. Animal-related accidents peak in November, but summertime is still a busy time. Vehicles often cross paths with spring-born animals exploring their new territory in the summer. Stay alert. Put away your cell phone. When driving at night, use high beams.
Heat Advisories and Staying Hydrated are a Must in Summer Months
New Jersey's emergency rooms and hospitals see more than 950 heat-related visits and 150 hospitalizations yearly. Summer heat can cause serious injuries such as breathing problems, heat stress, and sunburn. Check your area's UV index rating, heat advisory, and air quality. Be sure to use sunscreen, utilize shade, and stay hydrated. Avoid strenuous activity on hot days. For example, working in your attic or other areas without ventilation and air conditioning, as little as 20 minutes in such a space can result in heat stroke or stress. Confined spaces can be 10-15 degrees hotter than outside temperatures.
Seeking Compensation for Summertime Accident Injuries in NJ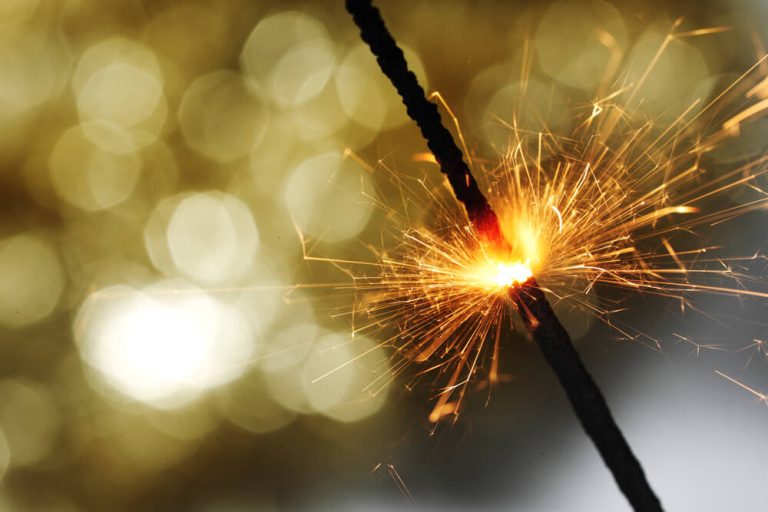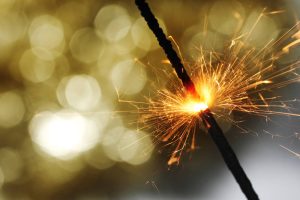 Clients or guests may not be intentionally ill-treated by local establishments, town pools, or neighbors. Nevertheless, if another person's negligence has injured you or a loved one, you have the right to hold them legally and financially accountable. The individual or party responsible for the injury may be liable for damages and compensation. For example, if a neighbor sets off fireworks while under the influence, starts a fire, and damages your property or causes an injury, this may warrant legal action. The town pool's failure to maintain its facilities and your injury (e.g., infections, drowning or diving accidents, skin irritations, and burns) may be considered negligence.
A drunk driver's decision to take to the roadways while under the influence may also give rise to a personal injury lawsuit if the car accident they caused left you injured. And another driver's failure to yield to you while walking on the street may mean you can sue for pedestrian accident compensation if you were hit by their vehicle. Even the wrongful death of someone you love need not go unpunished if someone else's reckless conduct, whether a driver, a company, a local business, an apartment building owner or operator, or someone else contributed to their death by failing to uphold a legal duty of reasonable care. Compensation helps cover or offset medical bills, prescriptions, therapy, lost wages, physical pain, psychological trauma, permanent disability, loss of companionship due to a loved one's passing, and more.
Connect with Trenton Personal Injury Lawyers for a Free Consultation about Your Summer Accident in New Jersey
In the event of accidents or injuries caused by someone else's negligence in the summer months or at any other point throughout the year in New Jersey, contact an experienced personal injury lawyer at Cohen & Riechelson for immediate assistance. We offer entirely private, no-obligation consultations free of charge. Likewise, if we represent you in a personal injury case, our entire legal team works on a contingency fee basis, meaning you pay nothing for the duration of the case, and we only take a fee if we win. Call (609) 528-2596 or contact us online to discuss your summertime accident in Hamilton, Princeton, Lambertville, Hopewell, East Windsor, Trenton, Mercer County or elsewhere in New Jersey. Let us guide your steps on the path forward.