New Jersey's Complex Highway System Connects Diverse Regions, But It Poses Risks That Demand Careful Attention to Avoid Accidents and Their Consequences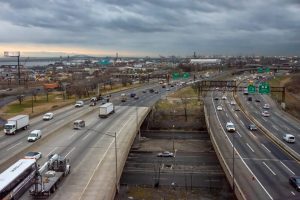 New Jersey touts a very active and intricate network of highways connecting its bustling cities and major and regional airports to its lively and warm suburbs, farmlands, and scenic landscapes that are the state's namesake. Although New Jersey is filled with convenience, like its many pathways and corridors connecting all state regions, it has risks. New Jersey roadways demand practicing extra attention and vigilance for all drivers. Whether you're a tourist, a local, or a commuter, it's necessary to understand the potential hazards of the road to ensure a safe and enjoyable experience.
Car Accidents in New Jersey Have Reached Alarming Numbers
To gain a comprehensive understanding of car accidents in New Jersey, it is essential to look at the bigger picture before zooming in on specific highways. The state has witnessed a troubling rise in traffic accidents in recent years. The New Jersey Department of Transportation reported over 270,000 motor vehicle accidents in 2020. Despite the alarming number, safety measures have been implemented by US Transportation Secretary Pete Buttigieg to reduce the fatalities and injuries statewide and across the nation. Now let's first take a look, by county, at total accidents. As 2020 involved stretches of COVID-19 lockdowns, Covid-related curfews, and less traffic on roadways overall, It may be best to look at the next available year's data for a more accurate depiction. The New Jersey Department of Transportation Total Crashes by County Statewide 2019 data.
Counties with the most accidents: Essex County comes in at number one with 30,287, and the number two spot goes to neighboring Bergen County with 29,722, the third spot goes to Middlesex County with 28,932, Union at number four with 21,171 crashes, and finally to round off the top five is Hudson County with 19,729. Any drivers reading who call any one of these counties home, commute to or through them daily, or work in them should bear in mind that these counties, on average, consistently rank in the top five counties for most total crashes in New Jersey. In the top ten counties with the highest number of total wrecks, Passaic County ranked 6th with 17,921 crashes; Monmouth ranked 7th with 17,507 crashes; Ocean ranked 8th with 14,986 crashes; Camden ranked 9th with 14,950 crashes; and Morris County ranked 10th with 14,690 crashes.
Identifying the Most Treacherous Highways in New Jersey
The above statistics also underscore the need to understand New Jersey's most treacherous routes thoroughly. One of the most dangerous highways, stretching over 170 miles, is the Garden State Parkway, which is the longest highway in NJ and a vital north-south route. Its high traffic volume and congested lanes make it prone to accidents. The section near Woodbridge is notorious for accidents due to its heavy traffic flow, daily traffic jams, and challenging merges. Roadway accident fatalities rose by nearly 19% in one year from 2020. The mean of the most recent complete data years for roadway fatalities, 2021 and 2022, is 695 fatalities. One analysis found that The GSP was the most dangerous road to drive on and had the highest number of roadway crashes in the state, with 10,363 accidents in 2018.
The NJ Turnpike, which is known as one of the most heavily trafficked highways in the United States, is the second most dangerous highway in the state. Certain sections, such as the Newark Bay-Hudson County Extension, are particularly accident-prone due to their proximity to industrial areas and tight, risky curves. Back in 2006 and 2011, it was highlighted in a CNN report via reporter Anderson Cooper as, according to Homeland Security, home of the two deadliest miles in all of the US due to a high traffic volume and density of potential terrorist targets. Security measures have continued to increase in the surrounding areas, but the threat has not increased. Further, the speed limits, lane numbers, and amount of tractor-trailers or 18-wheelers are all heightened. Looking back to the list of top five highest total crashes by county, 4 of the top five counties and number 6 on the list form half of the counties the New Jersey Turnpike crosses through, which increases the presence of dangerous drivers, the likelihood of getting in an accident, and exposes you and your loved ones to the chance of a vehicular crash related fatality.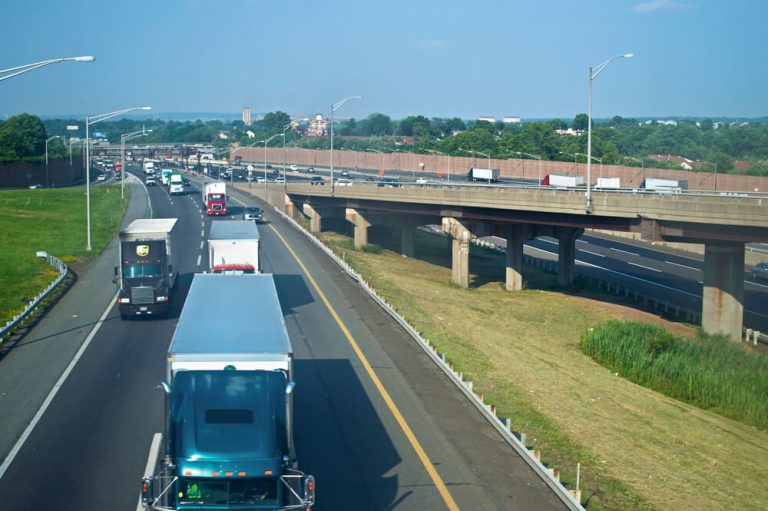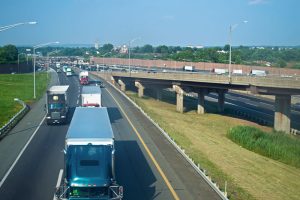 Route 1 traverses the state from north to south, characterized by numerous intersections and heavy commercial traffic. Accidents on Route 1 often result from intersection-related collisions, making it one of the riskier roads in the state. Interestingly, out of the six counties that US Route 1 travels through, five of them are the five counties mentioned above with the most total crashes. Pedestrians are also at increased risk of personal injury and death when trying to travel across US Rt. 1 in New Jersey. Despite the presence of distinct signal-equipped intersections, drivers have been known to show impatience and a need for more respect for pedestrian rights and traffic safety laws. Physical Barriers and exceptionally increased traffic volume also make crossing this route's corridor extraordinarily challenging and unsafe. Fierce rush hour congestion is also a cause for concern for all vehicles on the road.
Running through South Jersey, I-295 presents its own collection of challenges. Based on its intersections with other major highways and bridges, like the Delaware Memorial Bridge, the area is predisposed to roadway calamities, particularly during adverse weather conditions. This highway intersects with major state routes and other roadways that connect to highways that traverse across the US. As a result, it accommodates many larger vehicles and trucks daily, significantly elevating the risk of fatal accidents.
Array of Accidents Occurring on New Jersey Highways
Accidents on these highways are diverse, but heavy traffic on highways like the Garden State Parkway and New Jersey Turnpike often leads to rear-end collisions due to sudden stops. Routes like Route 1, with numerous intersections, see a high occurrence of intersection-related accidents. New Jersey highway accidents are also caused by drivers frequently attempting to suddenly change lanes on multi-lane highways, leading to sideswipe accidents.
Root Causes of Highway Crashes on NJ's Riskiest Roads
Understanding the underlying causes of highway accidents is crucial in enhancing road safety. Several factors contribute to the high-risk nature of certain highways in New Jersey. Due to its proximity to major metropolitan areas, New Jersey experiences high traffic volume, resulting in congestion and increased accident rates. Traveling on heavily congested highways like the New Jersey Turnpike and Garden State Parkway often ushers in frequent traffic jams and accidents. Drivers traveling far distances along one of these NJ highways may grow frustrated during rush hour or roadway construction backups and make reckless driving maneuvers.
Weather conditions and changes can also contribute to accidents. New Jersey's climate is characterized by a diverse range of weather patterns across the year, which can pose a challenge for drivers. Snow and ice in the winter and heavy rain in the spring and summer can limit visibility and traction, leading to accidents. However, it's paramount to be aware of these conditions before hitting the highway and take extra precautions to ensure safe driving on the road.
Poorly maintained roads and infrastructure, including aging bridges and tunnels, can also increase the risk of accidents. Potholes, uneven surfaces, and inadequate signage can catch drivers off guard. In addition to maintenance issues, the very design of certain New Jersey highways can contribute to an increased likelihood of accidents. Highways with complex intersections or numerous entrance and exit ramps, like the New Jersey Turnpike, present a higher risk of accidents, as drivers must navigate multiple merge points and interchanges.
More often than not, driver negligence is to blame for accidents which can include distracted, aggressive, impaired, or overtired drivers. Distracted driving has become a significant issue in recent years. Using mobile phones, texting, and other distractions while driving diverts a driver's attention from the road, increasing the likelihood of accidents. Distracted driving is particularly dangerous on high-speed highways. Some may look to their devices for relief when boredom strikes during traffic or on a long drive, which can lead to distracted driving rooted collisions and even fatalities.
Aggressive behaviors such as tailgating, road rage, and weaving in and out of traffic can lead to accidents. These behaviors escalate tension on the road and often result in collisions. As mentioned under "traffic volume and congestion," trying to beat traffic or road rage with another driver can lead to quick and poor decision-making at high speeds.
Driving under the influence of alcohol, prescription medications, or other drugs inhibits someone's coordination, reaction time, and overall judgment while on the road. Impaired drivers are more likely to cause accidents, especially on highways.
Finally, fatigue can significantly impair a driver's ability to stay alert and react to changing road conditions. Long commutes and late-night driving increase the risk of accidents caused by drowsy driving.
Crucial Information for Enhancing Highway Safety in New Jersey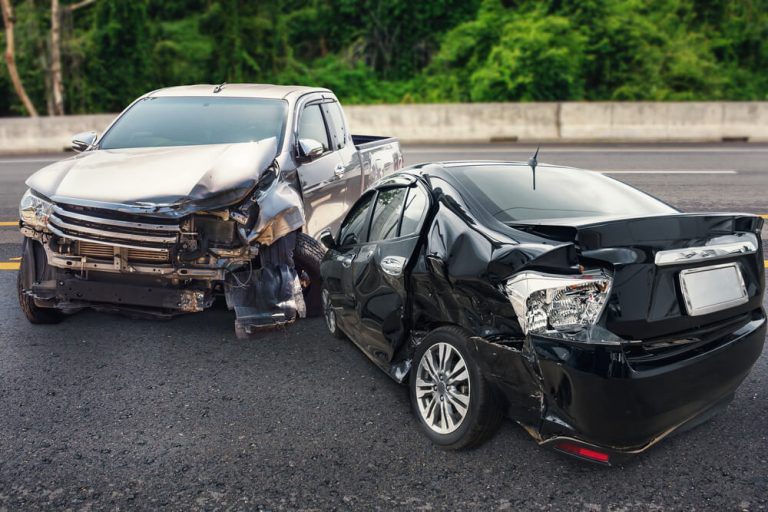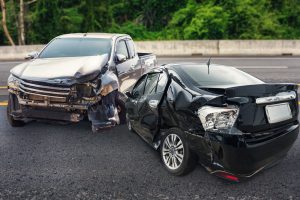 Identifying the most perilous highways in New Jersey provides important information for drivers. Knowing which highways and state routes are riskier allows drivers to exercise greater caution, potentially reducing accidents. Individuals who are not comfortable navigating busy, multilane highways, may want to request their GPS to avoid highways and take the back roads.
This information also provides important information for law enforcement, as they determine how and where to allocate their resources and officials responsible for improving safety measures on these highways, such as better signage and road maintenance.
Get Experienced Guidance to Handle Your Accident on Any of NJ's Highways
If you are involved in an auto accident on one of New Jersey's most dangerous highways and were injured as a result of someone else's actions, an attorney's guidance and expertise are instrumental in safeguarding your legal interests in Hopewell, Titusville, Florence, Edison, Lambertville, Carteret, Hamilton, Princeton, and the greater Mercer County area.
At Cohen & Riechelson, our accident lawyers can identify and gather important evidence in your case, determine what expert witnesses may be necessary, and negotiate a settlement for your full amount of damages. If a settlement cannot be reached, our personal injury attorneys will advocate for your interests in court by presenting a compelling case to recover the compensation you are entitled to. For a complimentary review of your claim involving an accident in New Jersey, please contact us today at 609-528-2596 or fill out our online contact form to set up an initial consultation.